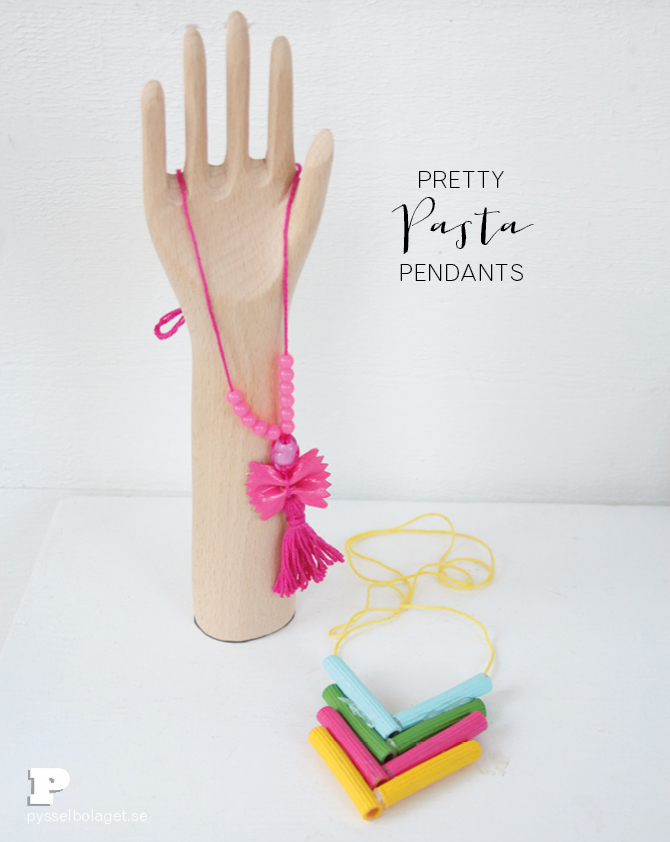 Did you know that pasta is excellent as craft material? We will prove it today! The Macaroni Challenge – a challenge beyond the ordinary start now. The group Rockin' Art Moms, with of bloggers from the United States, Australia, Ireland and Sweden (read more here), will today post solely on crafts with pasta. You can find links to all the Rockin' Art Moms wonderful pasta projects at the bottom of this post. On Pysselbolaget we make colorful pasta pendants.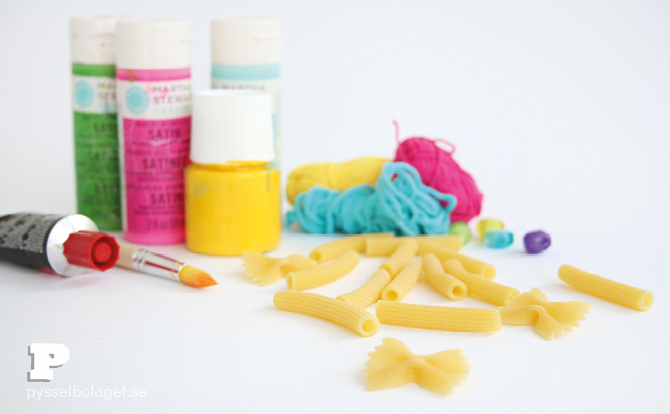 We made two different pendants and to make them you need pasta tubes and pasta butterflies, yarn, big beads, acrylic paint, a paint brush and contact adhesive glue.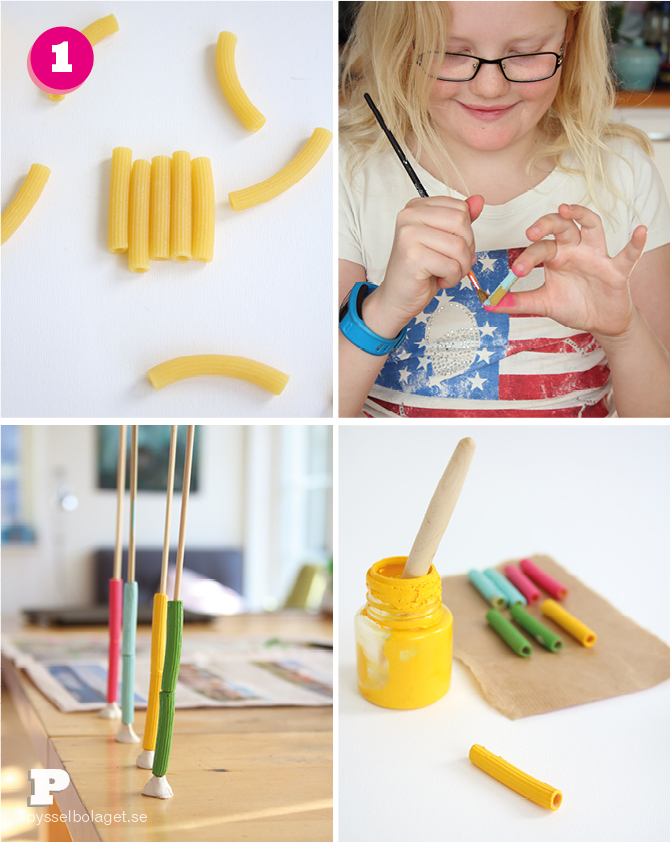 1. We start with Freja pendant! Sort out 8 straight pieces of pasta tubes and paint them with acrylic paint. Freja made a drying rack for her pasta tubes out of barbecue sticks and clay. I choose to dry mine the old fashioned way.
2. Thread a piece of yarn through two of the pasta tubes. Then paste together the pasta tubes in a chevron pattern starting from the bottom. Finish of with the tubes with yarn. Let it dry.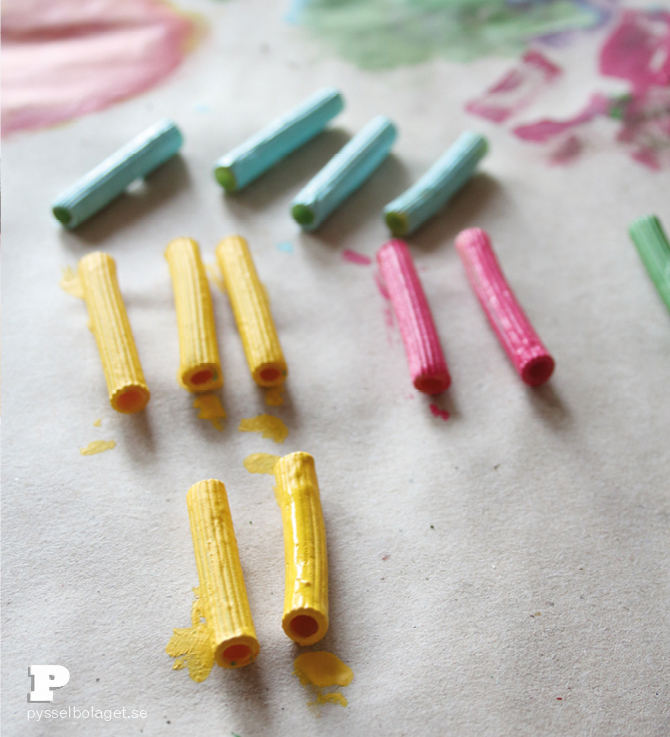 Pasta Art!
3. To my pendant do you need, besides pasta butterfly, also yarn, acrylic paint and a bead. Start by painting the pasta butterfly with acrylic paint.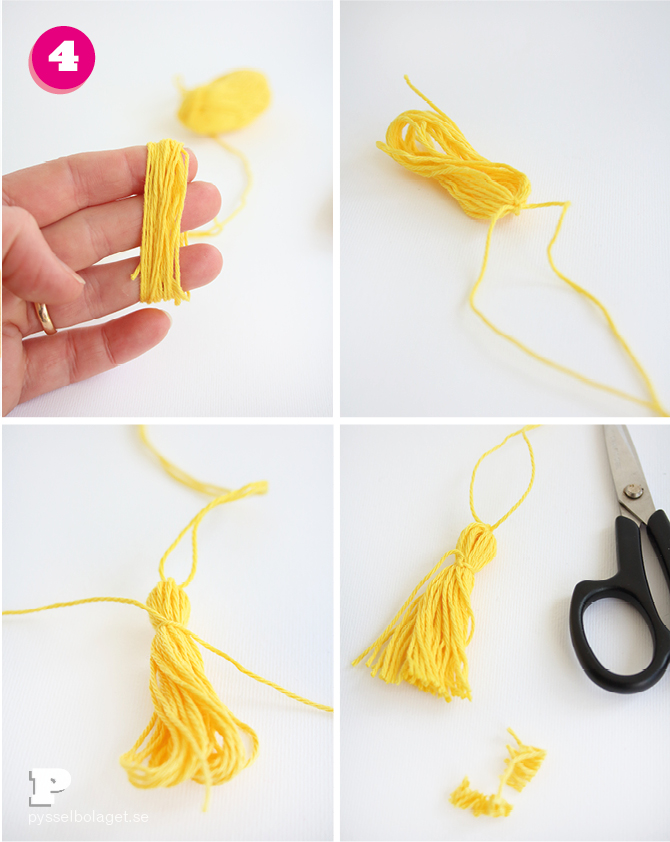 4. Then make a simple tassel of yarn as shown.
5. Tie the tassel to the pasta butterfly and finish off with a bead. Go crazy and make more!
We are very pleased with our pasta necklaces but there is so much more one can make with pasta. Take a virtual tour around the world and check out what the rest of the talented Rockin' Art Moms have come up with!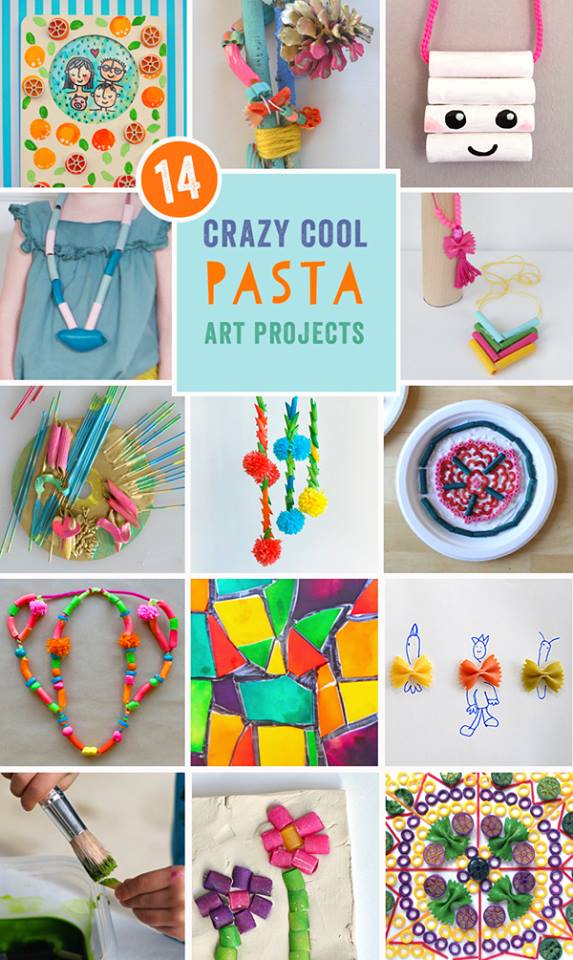 Woluld you like to share you own cool pasta project? the Rockin' Art Moms are opening the Macaroni Challenge for everyone to join! Share your unique pasta creations on Instagram, Twitter, or at The Rockin' Art for Kids Facebook Page and use the hashtag #themacaronichallenge.
The Macaroni Challenge ends on May 3 and during the week we will share some of our favorites on our Facebook Pages.
All projects posted on the The Rockin Art for Kids Facebook Page will be entered in an amazing Rockin' Art Moms Book  Giveaway. ENTRIES RESTRICTED TO RESIDENTS OF THE US AND CANADA ONLY. The winner will be selected at random from the entries and announced on Instagram and the Rockin' Art for Kids Facebook page on Sunday May 3, 2015.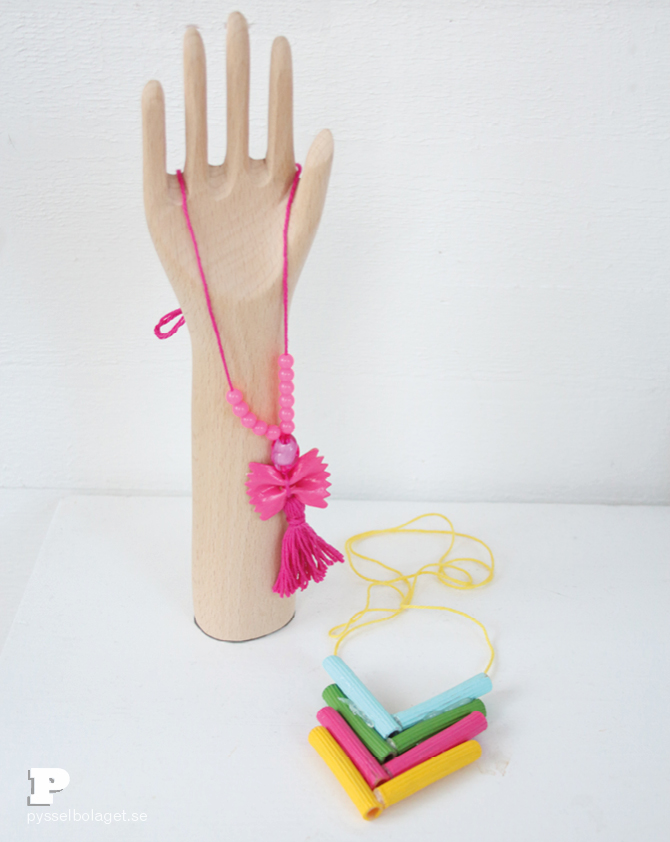 Unleash your pasta creativity and join us!