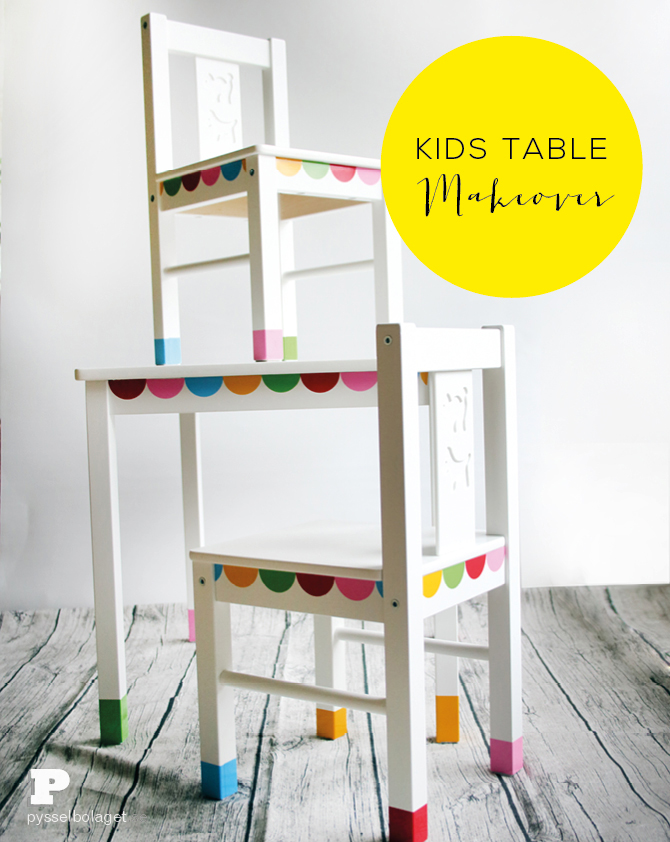 Next set of funiture in line for a makeover is the seating group that little L has. The small chairs and table are from Ikea and by far the most used kids furniture we ever had in our house. We have used our tables and chairs long after the crib and changing tables were outgrown and given away. Unfortunately, like the crib in our earlier post, the furniture is good but a little pale. Check out our easy but effective solution to the problem.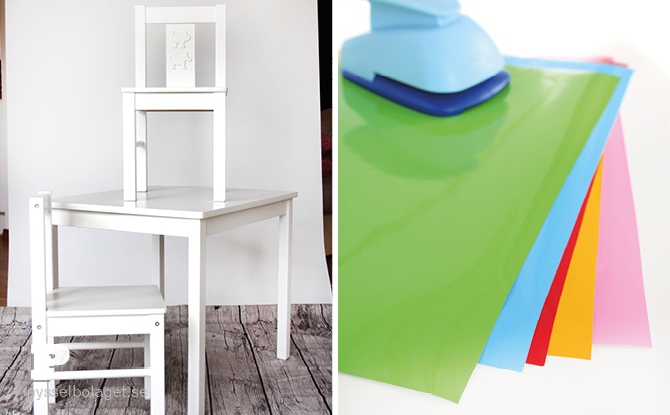 We have used chairs and table, self-adhesive vinyl foil and a circle punch.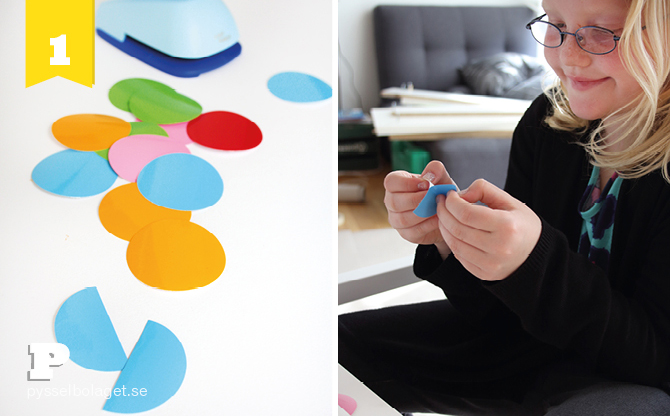 1. Vinyl foil is a kind of plastic used in the past mostly by billboard companies. These days I find lots of wonderful and creative projects on the net made with vinyl foil and many have discovered the benefits of it. To make things easy we bought our foil online and it was delivered quickly to our mailbox. The foil sticks to most surfaces and is easy to work with that Freja did most of the work. We begin by punching out circles, which we then cut in half.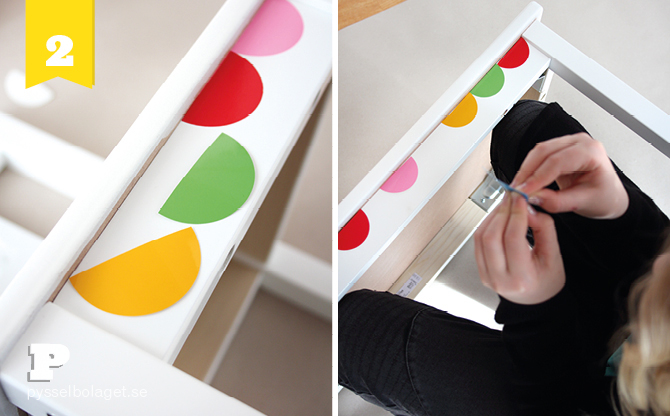 2. The half circles get attached the edge of both the table and chairs. Freja picked the order of the colors. We chose not put any circles on the seats and the table surface because we are not sure that the foil keeps the wear and tear that is on these surfaces. We also want to save the table surface for small L's own creative projects!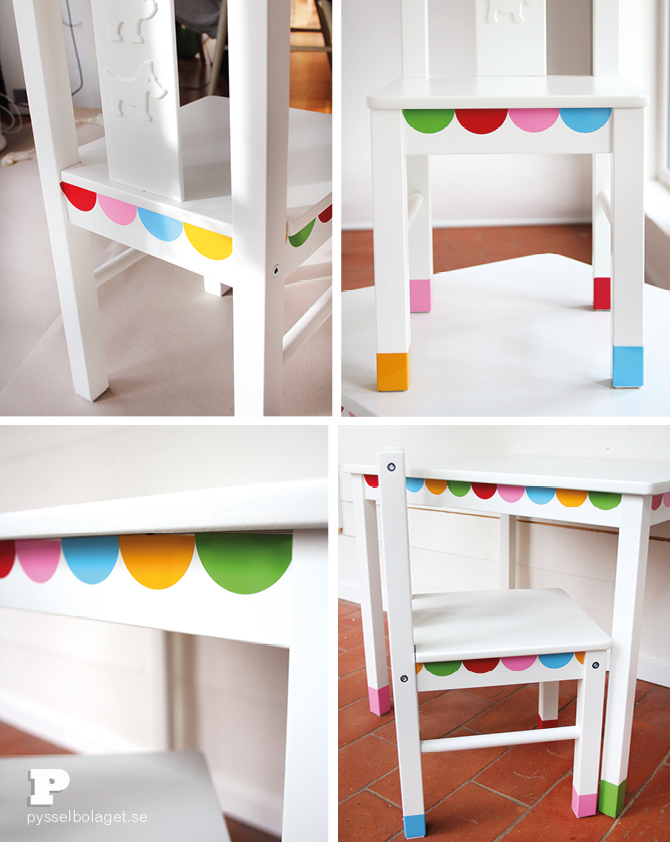 The chairs and tables also got a colourful border on the legs. The foil we ordered came in A4 sheets and the five different sheets we ordered was just enough for two chairs and a table. The entire project was completed in a few hours and we are very pleased with the results. For more information on vinyl foil visit Mona Lisa and more inspiration on kids tabels makovers you find here!