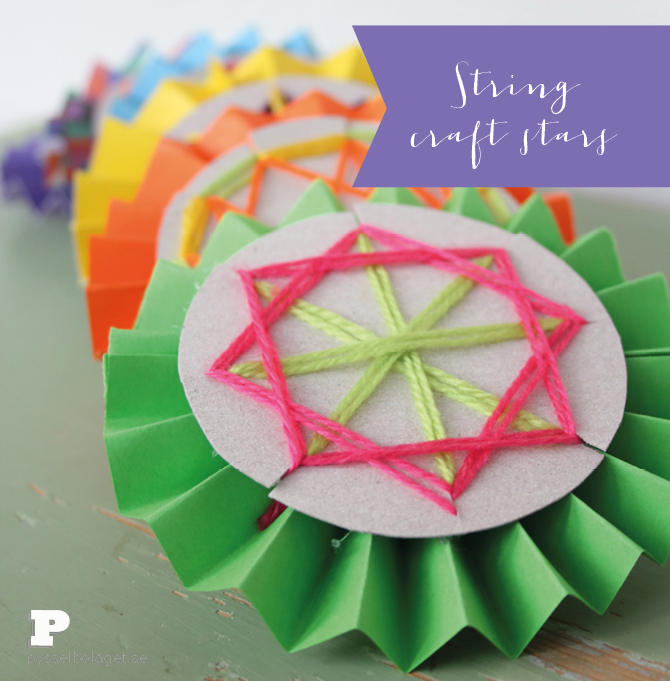 On the blog Creative Jewish Mom we found these fabulous geometric stars. Check out Saras great stars here, or check out our slightly developed stars below.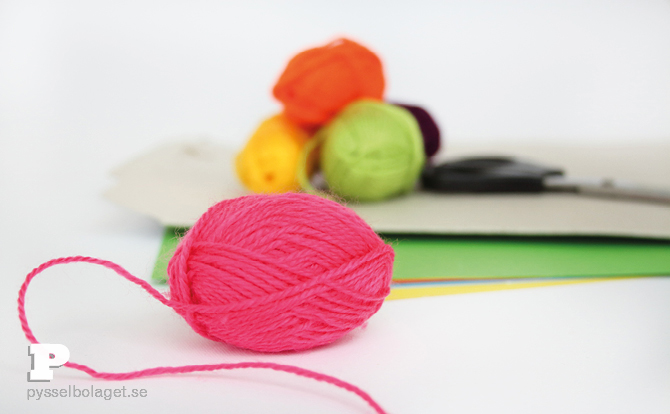 You need yarn, cardboard, scissors, glue and solid colored paper.
1. Start by drawing out circles on the cardboard. We used a paper cup as a template. Cut out the circle and then cut  slits evenly in the circle. How many slits you want is up to you, but make sure the slits are evenly spaced. Our circles got 8 and 12 slits.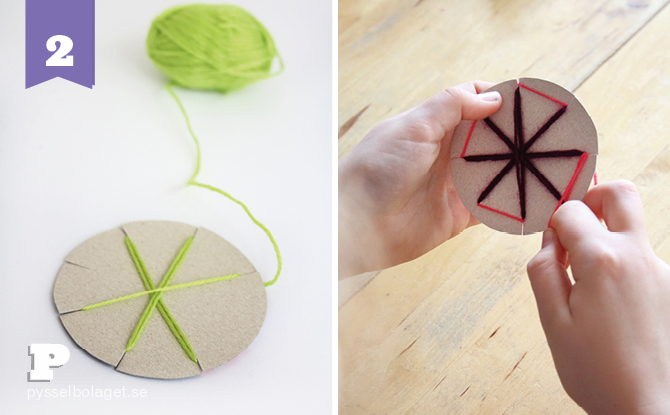 2. Now is the time to start creating patterns. Thread the yarn in the different slits and watch a pattern grow on the circle. Sara of Creative Jewish Mom has a detailed description of how to make her stars. We got up our patterns by experimenting. The ends of the yarn are then tied together in back.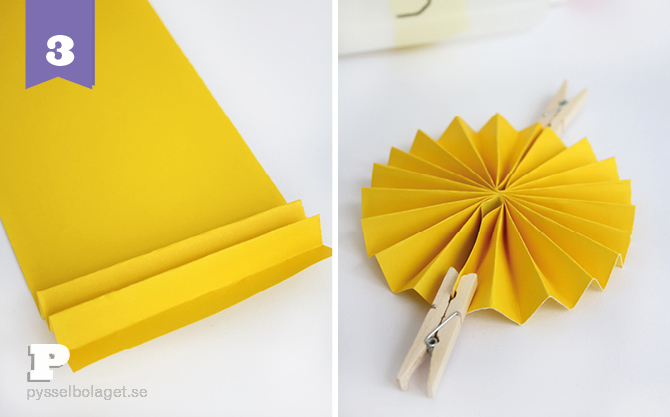 3. We have chosen to decorate our stars further. Fold a paper into a fan and glue the edges together.
4. Paste the cardboard star to the pleated paper.
They look almost like medals. By cutting different slits and using different colors of yarn and paper the stars can be varied infinitely. Something for a rainy day, perhaps.