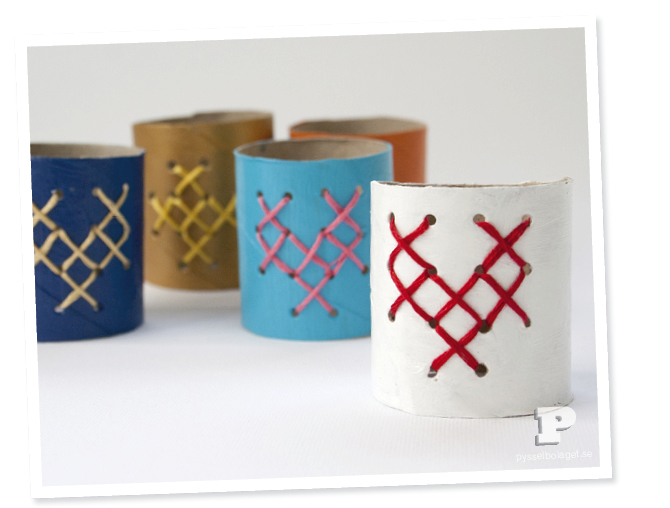 Kommer ni ihåg fladdermössen av toarullar vi gjorde till Halloween? Idag gör vi söta servettringar med broderier – också av toarullar. Man kan brodera på allt, det har vi lärt oss av Karin på bloggen Brodösens blogg!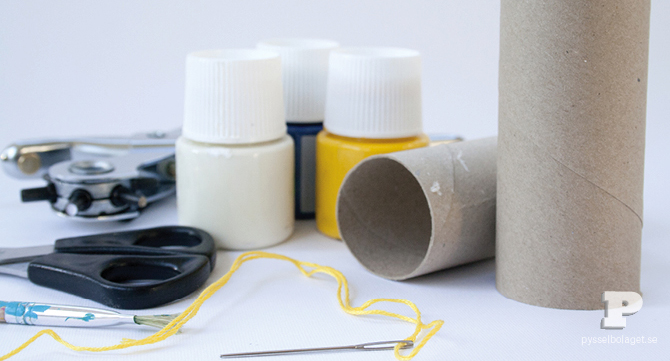 Ni behöver toarullar, sax, hobbyfärg, pensel, håltång, nål och garn.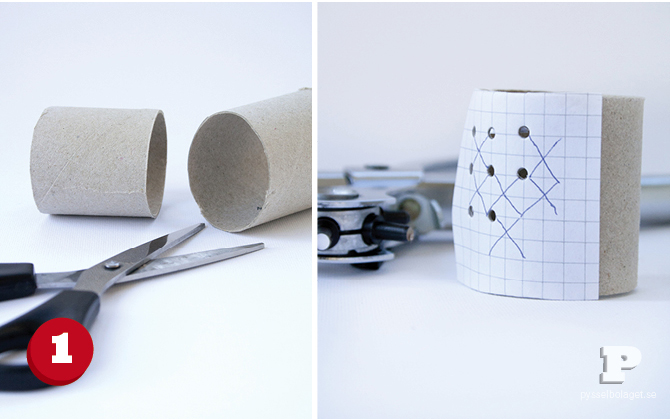 1. Börja med att klippa rullarna på hälften. För att det ska bli lätt att brodera gör vi först hål med en håltång. Vi har använt ett rutat papper som mall för hålen.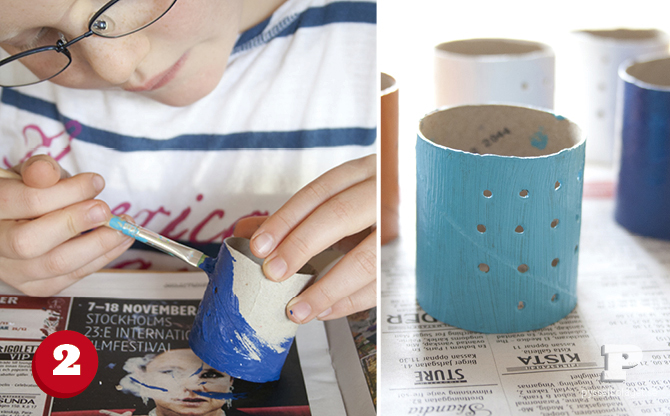 2. Sedan målas rullarna. Kom ihåg att inte använda vattenfärger när ni målar på toarullar, vattenfärger färgar lätt av sig.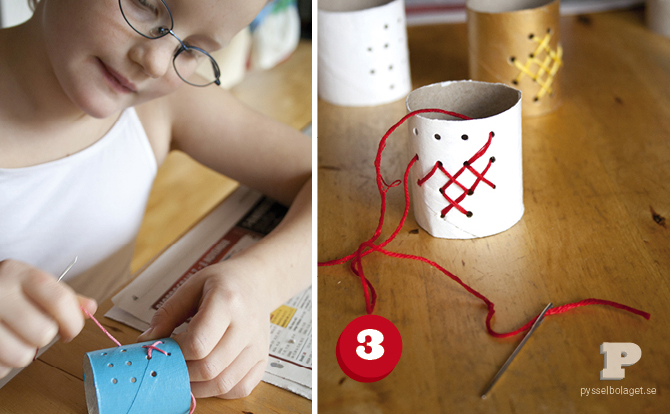 3. Till sist är det dags att brodera. När broderiet är klart fäster ni ändarna på baksidan genom att knyta ihop dem.
Så här fina blev våra servettringar. Nu är det bara att duka och njuta.
Do you remember the bats we made of toilet rolls for Halloween? Today we make cute napkin rings with embroidery – also of toilet rolls. Embroidery can be made on almost anything. Karin, from Brodösens blog, taught us that!
You need toilet rolls, scissors, hobby paint, brush, a hole punch, a needle and yarn.
1. Start by cutting the rolls in half. To make the embroidering easy, we made holes with a hole punch. We used a piece of graph paper as a template for the pattern.
2. Then paint the rolls. Remember not to use water colors when you paint on the toilet rolls, water colors have a tendency to smear.
3. Finally, it's time to do the embroidery. When the design is finished you simply tie the ends together.
This is how our napkin rings turned out. Now it's time to set the table and enjoy.