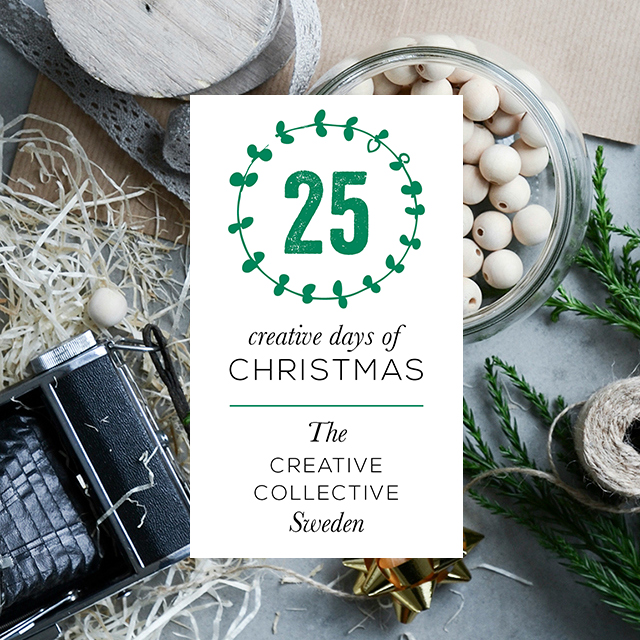 What would December be without a Christmas Calendar and what would Christmas be without a Christmas tree, ornaments, gifts, Christmas dinner, sweet treats and lovely traditions? This year, get a daily dose of creativity with our creative Christmas calendar – 25 Creative Days.
25 Creative Days is an advent calendar full of inspiration for a more creative holiday season. Each day in December, the calendar will lead you to a new project or recipe, something to make, bake or do in preparation for a perfect Scandinavian Christmas. The Christmas calendar is presented by The Creative Collective – a network of like-minded creative bloggers in Sweden. Spanning design, crafts and DIY, interiors, food and baking, and lifestyle, the Creative Collective offers a uniquely Scandinavian esthetic and point of view.
So how does it work? Every day, one blog in the Creative Collective will show you something Christmasy and inspirational, and then hand over to another blog in the network. Readers will get 25 new, creative projects and get to know new blogs with different styles. The countdown to Christmas has never been more creative!
December will look like this:
12 Djura Bok & Pappersverkstad
21 Hildas Hem
25 Willowday