We have been snowed in on party flags and just can not stop! Today we test to make your own stamps.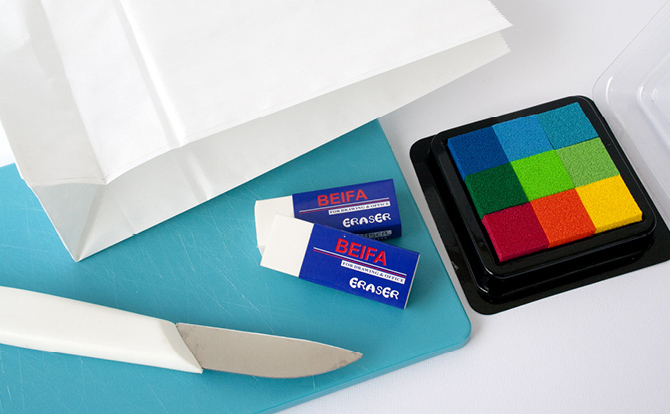 You need eraser, sharp knife and cutting board, paper bags and pad in any color.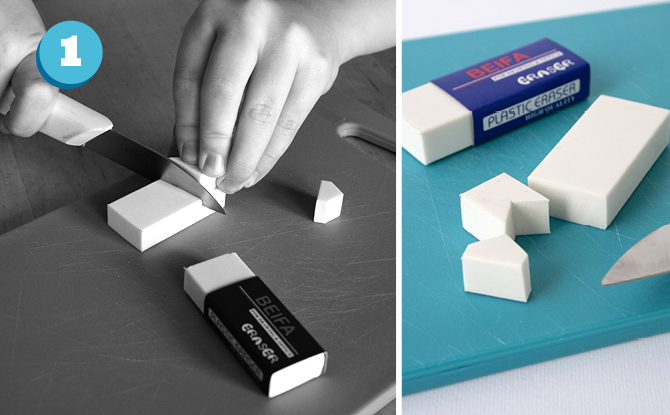 1. Cutting to the smear in the desired shape. We never cut your own stamped earlier and therefore chose to make a simple form. Eraser is easy to cut, even for a nearly 8-year-old, but we want to flag the simple form on this occasion.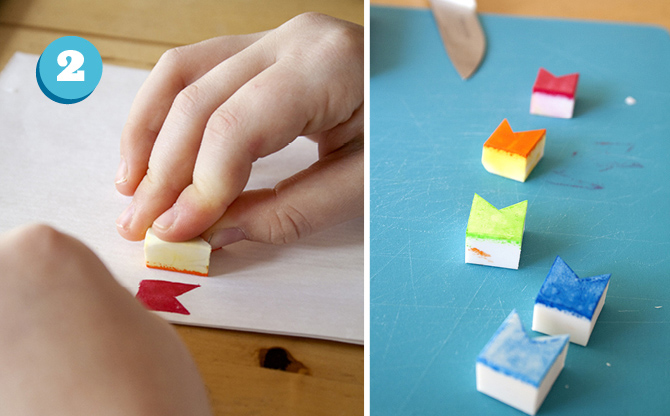 2nd Then it's actually just start pushing. We made a stamp for each color ...
... And then went Shoring country away indeed. It was almost hard to stop.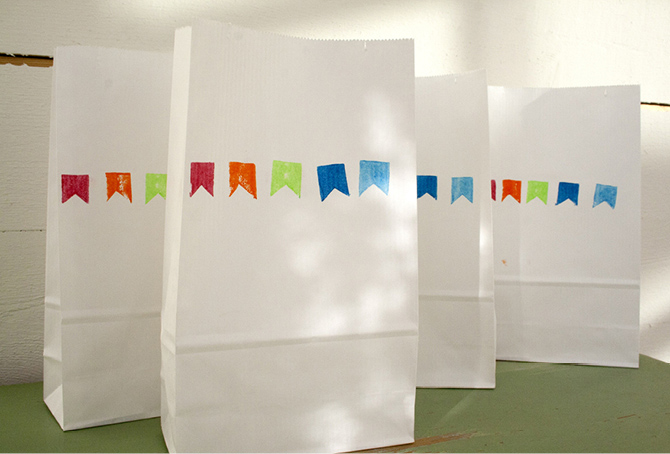 Now the bags, waiting to be filled to the party. Sure it's fine!
Craft Company

That tweaking is fun but it can sometimes cumbersome to figure out what to do. This page will Crafts Company regularly provide you with inspiring, fun and not too difficult puzzles. Crafts Company is comprised of Freya, who is 9 years old, and Freya's mother Karin, who is in his prime.

Many parents like to do crafts with theirchildren but They find it hard to know where to start. Our aim is to show fun and easy crafts for parents and kids That does not Require too much knowledge, equipment or time. We are Freya, 8 years old, and Freya's mum Karin.