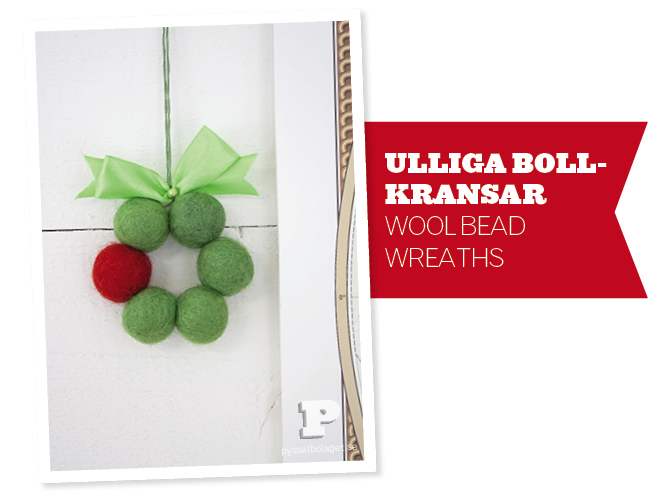 Vi gjorde många roliga saker när vi här om veckan var på pysselbesök hos Helena och hennes dotter. Ni har väl inte missat våra adventsstjärnor? Min och Frejas finns här och Helenas fina stjärnor finns här. Idag gör vi enkla och söta bollkransar att hänga i granen. Glöm inte att kolla in Helenas kransar på bloggen Craft & Creativity.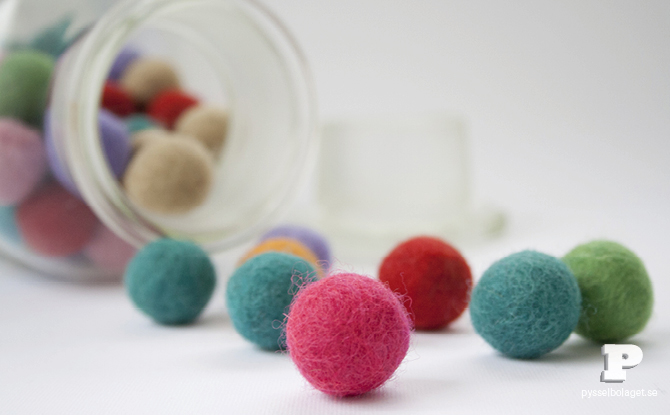 Ni behöver ullpärlor, tråd, band och nål.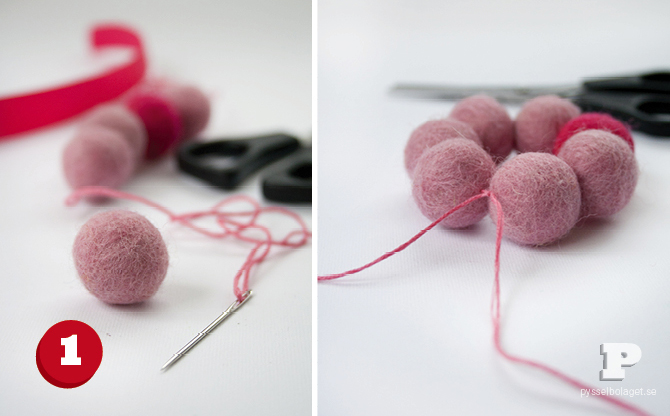 1. Börja med att trä upp ullpärlor på en tråd, vi har gjort våra kransar med både sex och sju pärlor. Avsluta med att knyta ihop ändarna.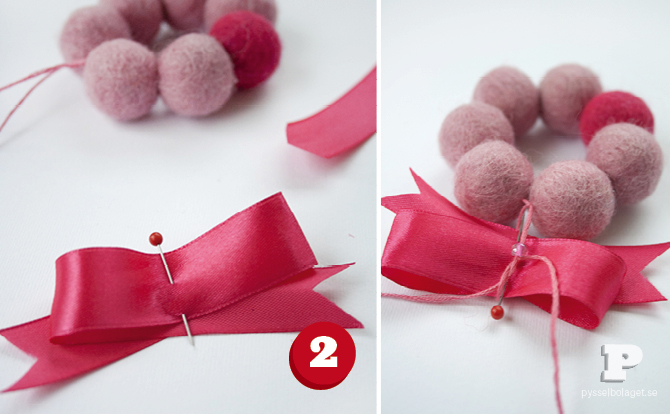 2. Gör en enkel rosett genom att lägga ihop en bit band och knyta fast den i tråden. Ta hjälp av en knappnål om bandet glider isär. En liten pärla fick hänga med i knuten.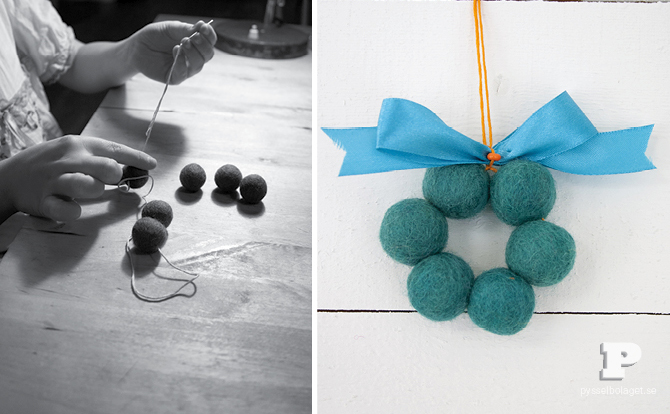 Kransen är nu klar att hänga på vägg eller i gran. Ullpärlorna är lätta att jobba med oavsett storleken på fingrar. Man kan man köpa dem i hobbyaffärer eller göra själv.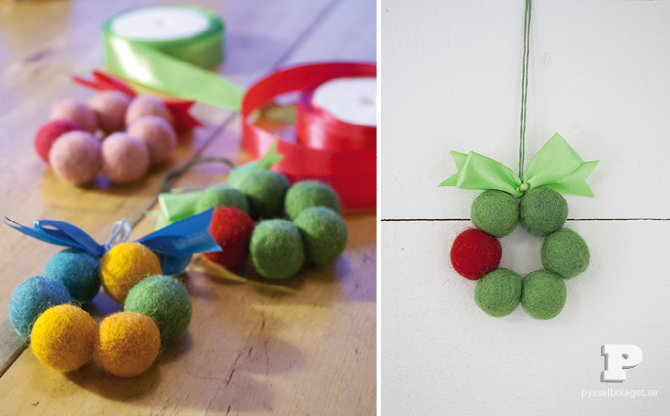 Det börjar bli jul i vårt hus!
We did many fun crafts when we last visited with Helena from the blog Craft & Creativity and her daughter. Did you see our Advent stars? You can see Frejas and mine here and Helena's gorgeous stars here. Today we make simple and sweet wreaths of wool beads, to hang in the Christmas tree. Don't forget to check out Helena wreaths on her blog Craft & Creativity.
You need wool beads, yarn, ribbons and a needle.
 1. Start by threading the wool beads onto your yarn, we used both six and seven pearls in our wreaths. Finish by tying the ends together.
2. Make a simple bow by folding a piece of ribbon and tie it to the wreath. Use a pin to prevent the ribbon from sliding apart. We also added a little pearl.
The wreath is ready to hang on a wall or tree. Wool beads are easy to work with regardless of the size of your fingers. You can buy them in hobby stores or make them yourself.