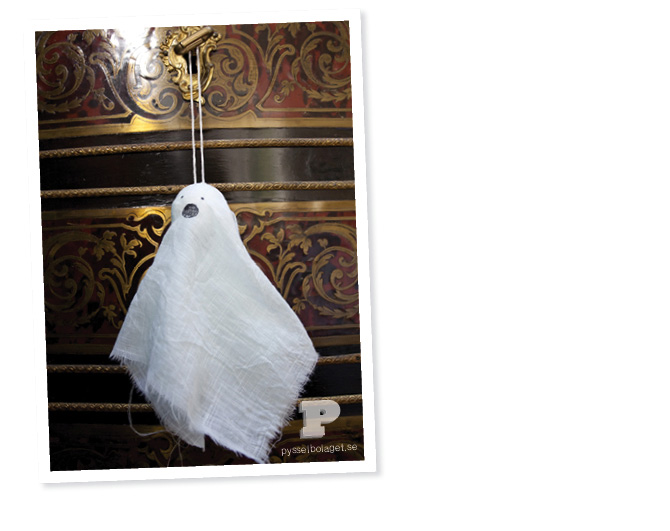 Vi närmar oss Halloween – visst är det härligt! Här kommer ett enkelt pyssel för alla er som vill spöka ut era hus.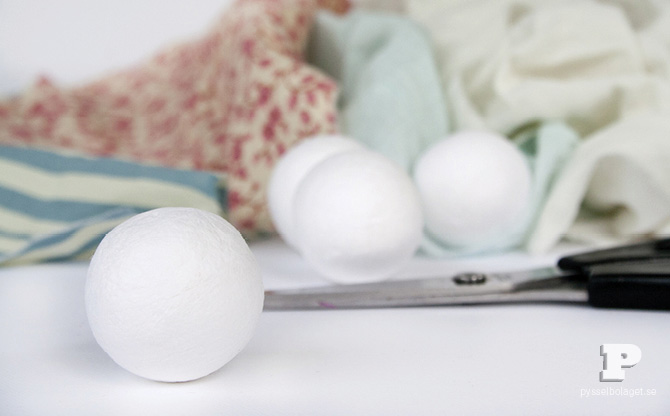 Ni behöver flörtkulor, tygbitar, klister, sax, pennor och en bit garn.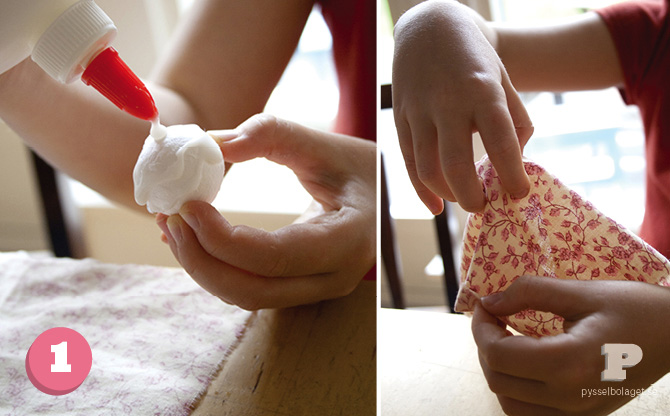 1. Börja med att klippa till tyget i cirka 15 x 15 cm stora fyrkanter. VI har använt gamla tygbitar från skjortor och lakan. Stryk klister på toppen av flörtkulan och lägg över tyget. Låt klistret torka.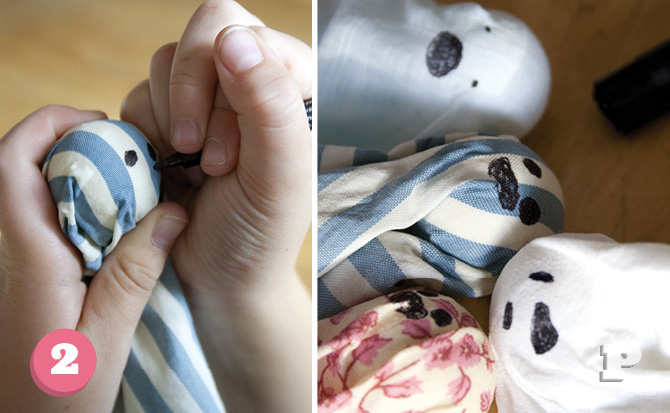 2. När klistret har torkat är det dags att måla på ögon och mun. Ni kan också klistra på knappar eller pärlor som ögon.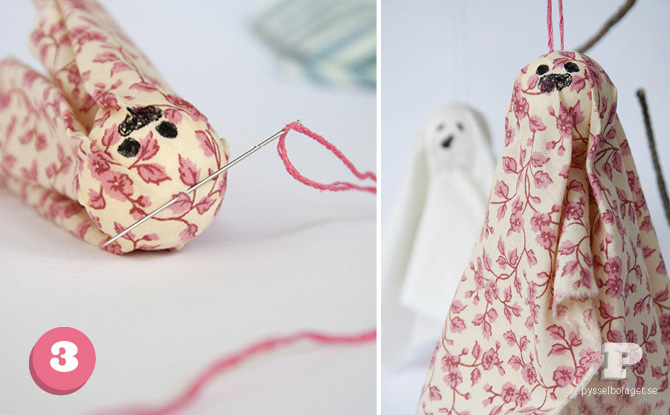 3. Spöket när nu nästan färdigt. Fäst en bit garn eller tråd i tyget på spöket och häng upp.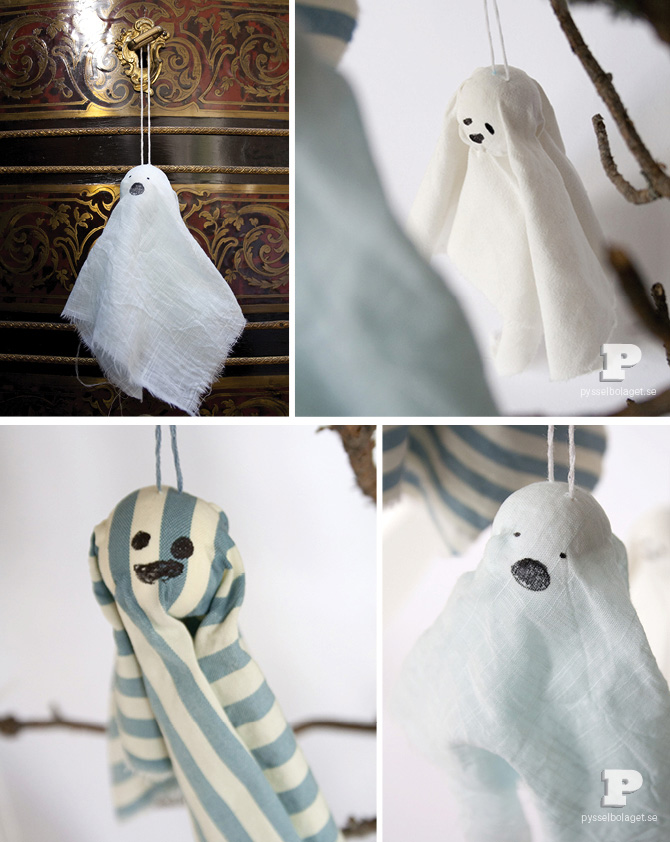 Våra små spökvänner hänger nu överallt i huset. Visst är de fina!
Halloween is coming – isn't it wonderful! Here's a spooky but easy Halloween craft.
You need to cotton pulp balls, scraps of fabric, glue, scissors, pencils and a string of yarn.
1. Start by cutting the fabric into squares, about 15 x 15 cm. We've used old scraps of fabric from shirts and sheets. Apply glue to the top of the cotton pulp ball and them cover it in fabric. Let the glue dry.
2. When the glue has dried, it's time to draw the eyes and mouth. You can also use buttons or beads for the eyes.
3. Our ghost is now almost done. Attach a string of yarn or thread to the head of the ghost and hang it up.
Our little friendly ghosts now hanging all over the house. They are so lovely!
Pysselbolaget

Att pyssla är roligt men det kan ibland var bökigt att komma på vad man ska göra. På den här sidan kommer Pysselbolaget regelbundet förse er med inspirerande, roliga och inte allt för svåra pyssel. Pysselbolaget består av Freja, som är 9 år, och Frejas mamma Karin, som är i sina bästa år.

Many parents like to do crafts with their children but they find it hard to know where to start. Our aim is to show fun and easy crafts for parents and kids that doesn't require too much knowledge, equipment or time. We are Freja, 8 years old, and Frejas mom Karin.