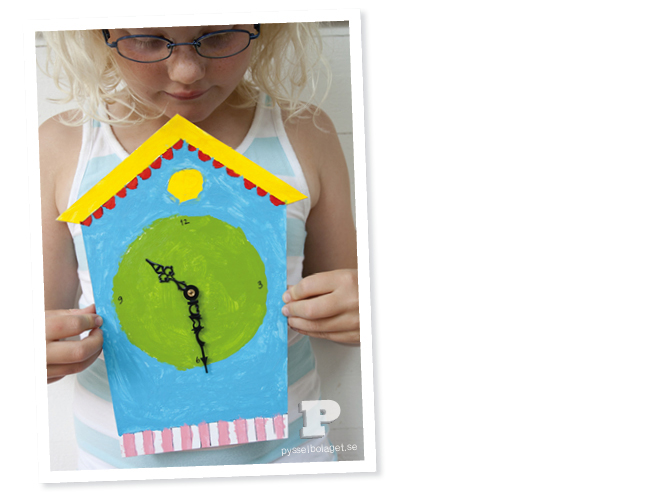 Idag gör vi en väggklocka i kartong – men inte här! Ni hittar hela beskrivningen på The Southern Institute. Som vi tidigare berättat har vi den äran att en gång i månaden få gästblogga där. Vi ses där!
Today we make a wall clock in cardboard – but not here! You can find full tutorial on The Southern Institute. As we previously told, Pysselbolaget has received the honor of contributing to this wonderful blog once a month. See you there!
Pysselbolaget

Att pyssla är roligt men det kan ibland var bökigt att komma på vad man ska göra. På den här sidan kommer Pysselbolaget regelbundet förse er med inspirerande, roliga och inte allt för svåra pyssel. Pysselbolaget består av Freja, som är 9 år, och Frejas mamma Karin, som är i sina bästa år.

Many parents like to do crafts with their children but they find it hard to know where to start. Our aim is to show fun and easy crafts for parents and kids that doesn't require too much knowledge, equipment or time. We are Freja, 8 years old, and Frejas mom Karin.