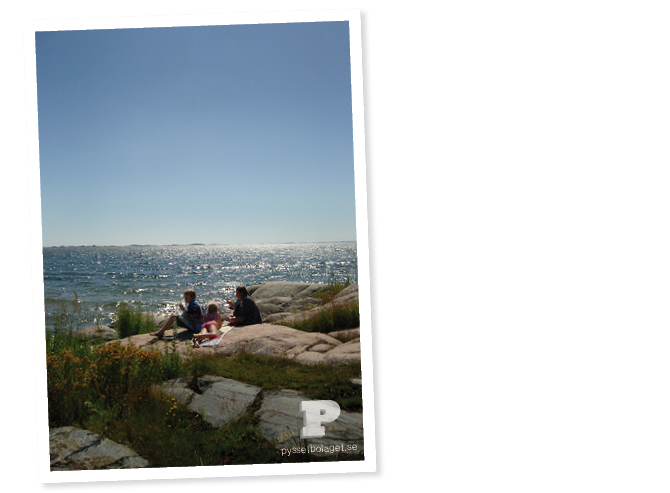 Kära vänner, varmt välkomna tillbaka.
Dear friends, welcome back! Starting from today you'll find all our posts  in English also. Enjoy!
Hoppas att sommaren varit lika härliga för er som den har varit för oss. Efter veckor av sol, bad och vila är vi nu sugna på att börja pyssla igen! Vi kommer som vanligt att köra på med pyssel i massor men har ett par nyheter för hösten.
Pysselbolaget har fått den äran att gästblogga hos Jenny på den underbara bloggen The Southern Institute. En gång i månaden kommer ni att hitta oss där istället för på vår adress och vi kör igång redan på tisdag. Ni kommer då att hitta en länk från vår sida till The Southern Institute, så ni kommer inte att missa något!
Vi kommer också försöka oss på att lägga till engelska. Många av våra läsare är från andra länder och vi vill gärna underlätta för dem!
Vi vill gärna förnya oss lite grann. Vi tänkte införa ett par inlägg som inte är pyssel, till exempel boktips, inspiration och tips på andra inspirerande bloggar. Vad tror ni om det? Har ni några önskemål om saker ni vill att vi tar upp så hör gärna av er! Vi älskar att få höra vad ni tycker!

Pysselbolaget har fått en utmärkelse under sommaren. Från bloggen Humlans lott kommer en "Award" med motiveringen " en urhärligt kreativ och inspirerande blogg där skapandet har fokus på stor och liten". Tusen tack för det!
Är ni sugna på nya pyssel så titta in på tisdag och än en gång – varmt välkomna tillbaka!
Hope summer has been just as wonderful for you as it has for us. After weeks of sun, sand and rest, we are now eager to start crafting again! We'll carry on as usual, but have a couple of news for the fall.
Pysselbolaget has received the honor of contributing to the wonderful blog The Southern Institute. Once a month you will find us there instead of at our own address, starting already on Tuesday. You will then find a link on our page to The Southern Institute, so you will not miss anything!
We will also try and renew ourselves a little. We thought we'd introduce a few other posts, such as book recommendations, craft inspiration and other inspiring blogs. What do you think about that? Do you have thoughts about things you want us to post about, please let us know! We love to hear from you!
Pysselbolaget also received a"Versatile blogger Award" during the summer. Thank you so much Humlans lott!
If you're craving for new crafts, check back with us on Tuesday, and once again – welcome back!