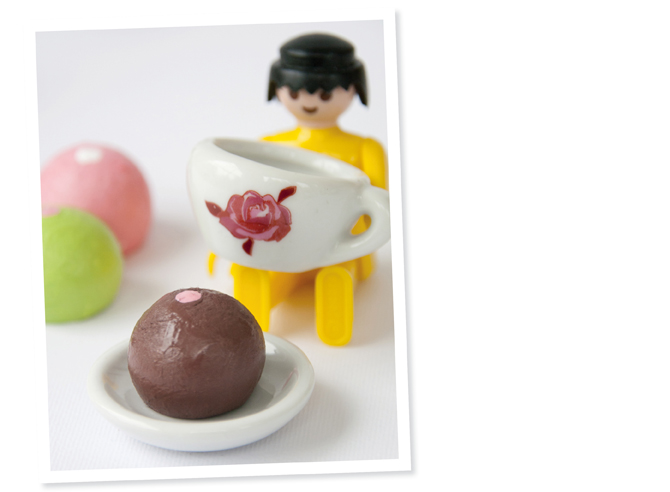 Ni behöver flörtkulor, färg och en vass kniv.
För att få till dessa små godingar krävs att man kan hantera en vass kniv. Flörtkulorna är svåra att hålla i när man skär. 1. Vi har valt att bara skära av en liten bit av våra flörtkulor för att få en lite toppigare pralin. Skär man istället kulorna på hälften blir de plattare men man får två praliner på varje flörtkula.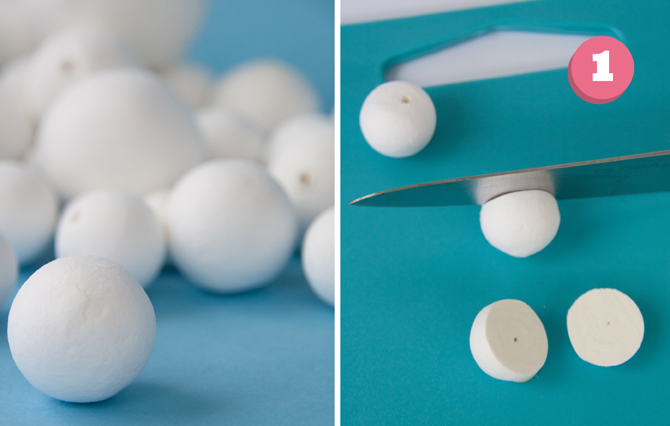 3. Nu är vi faktiskt nästan färdiga. Måla pralinerna i mumsiga färger och duka upp till fika för dockor och vänner. Smaklig fika!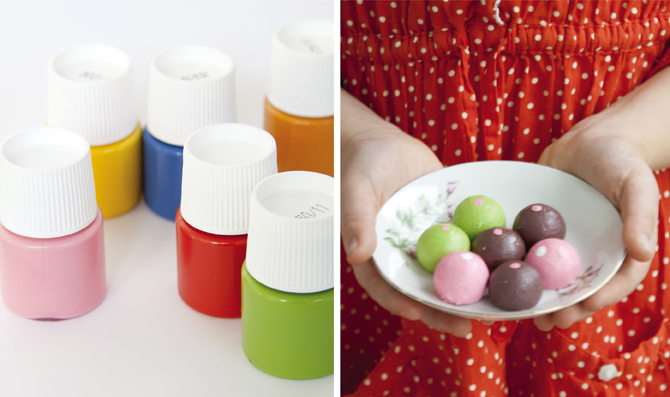 Pysselbolaget

Att pyssla är roligt men det kan ibland var bökigt att komma på vad man ska göra. På den här sidan kommer Pysselbolaget regelbundet förse er med inspirerande, roliga och inte allt för svåra pyssel. Pysselbolaget består av Freja, som är 9 år, och Frejas mamma Karin, som är i sina bästa år.

Many parents like to do crafts with their children but they find it hard to know where to start. Our aim is to show fun and easy crafts for parents and kids that doesn't require too much knowledge, equipment or time. We are Freja, 8 years old, and Frejas mom Karin.