I'm Gina from Willowday and I'm so happy to come visit you with today's DIY Koala Banks that are made with recycled materials. I'm an ex-pat American designer, illustrator, artist and mother, making a happy + playful home in Sweden, with my French-Swedish husband and 3 our kids who inspired me daily between city and sea.

Karin was the very first blogger I ever met, as I began Willowday in 2013, where I share everyday creativity + now, more and more artwork.  Thank you Karin + Freja for the constant stream of creativity, elevating crafting and fostering a creative community.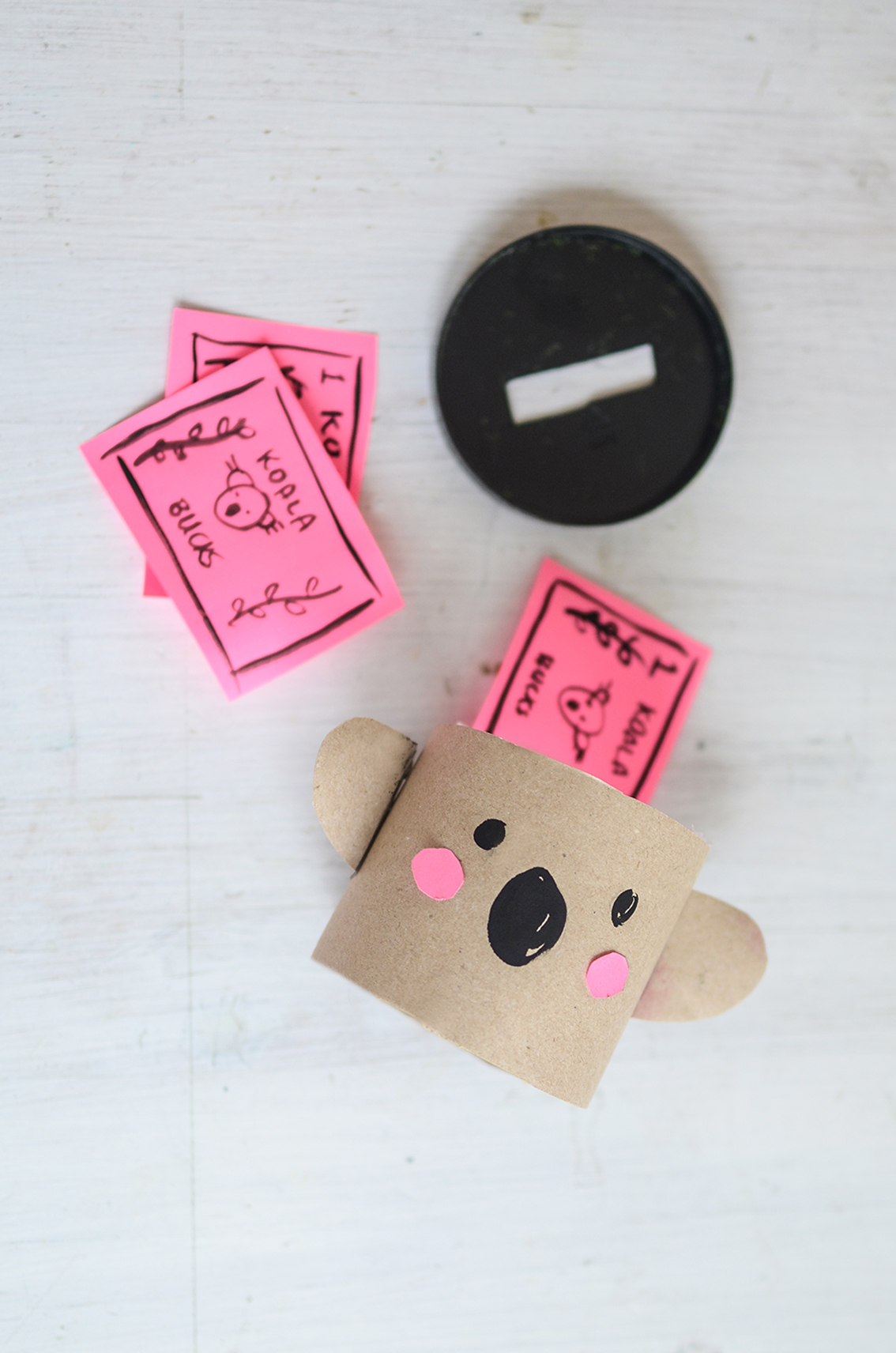 Karin's decision to work with recycling and sustainability in 2020 inspired me to use this in today's craft: DIY Koala Banks for you to make with your own two hands, too!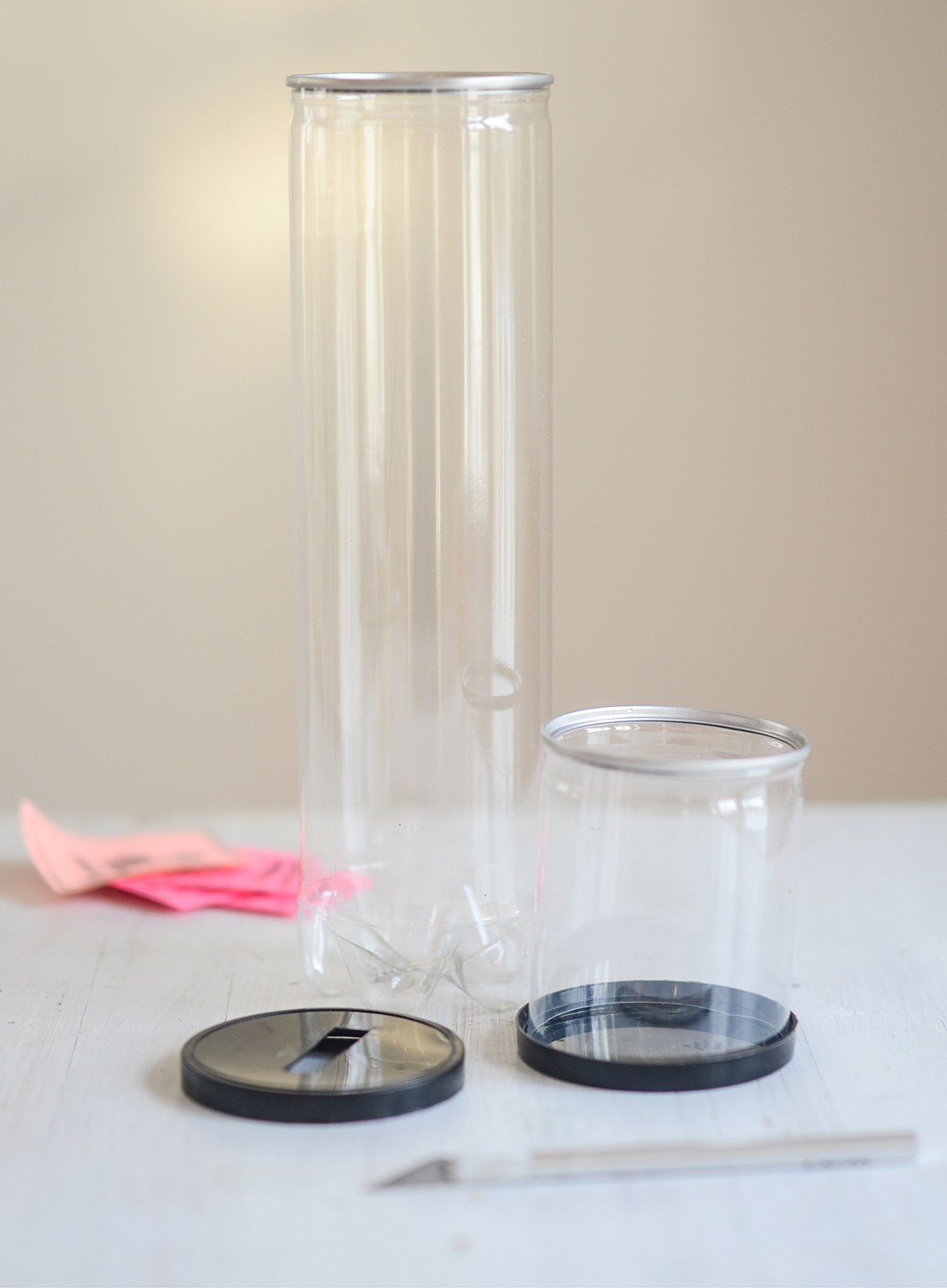 Materials:
1 cylander can with plastic lid. I used tennis ball cans but, you can find similar shapes in the grocery store, too: hint: chips
Adhesive: I used double-sided tape but you can also use craft glue or a cool temp glue gun
Craft Paper. I used both solid craft paper and painted paper.
Cutting tool: I find it easiest to cut using an xacto knife.
Embellishment ideas:
Embellishments can be made cut from paper cut. I used coloured paper and paint but, you could consider cutting shapes from recycled magazines to create Koalas and other animals, too.
Paper can be glued outside the cylinder OR on the inside for a water-proof option.
Another material that works well is duct + washi tape.

I look forward to following along here at Pysselbolaget and don't be shy to stop by Willowday to say hello, too + share what you create, too. I love to see what you do with my tutorials.
Thank you, Pysselbolaget.
Willowday Wishes, Gina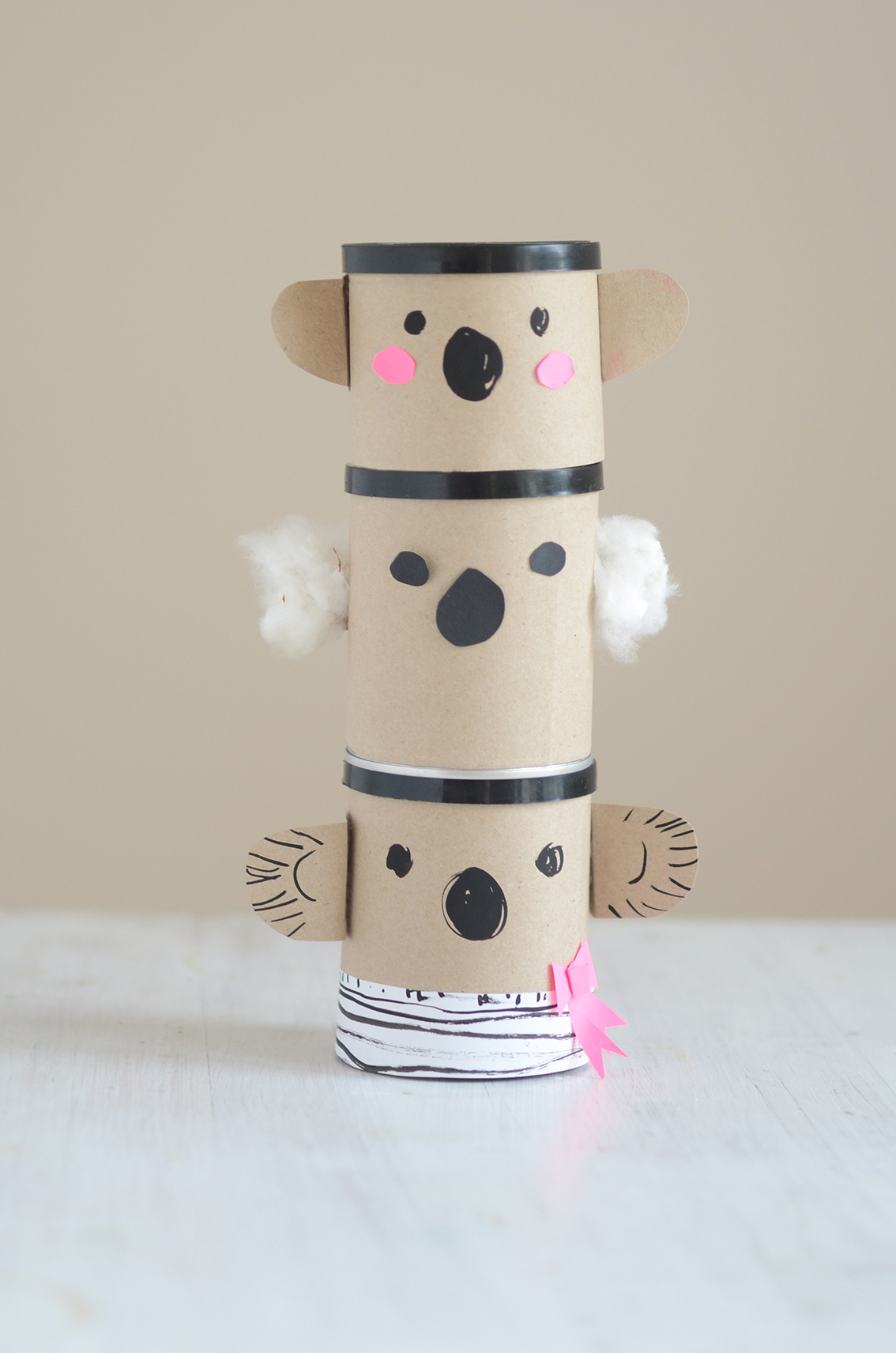 ——
We are so happy to have you, Gina! Thank you so much for this adorable craft project!
För er som inte kan få nog av Gina kan vi varmt rekommendera ett besök på hennes blogg Willowday. Ni hittar henne också på Facebook, Instagram och Pinterest.
Alla våra gäster hittar ni under rubriken "Gäst hos Pysselbolaget" i menyn på bloggen och på en anslagstavla på Pinterest.