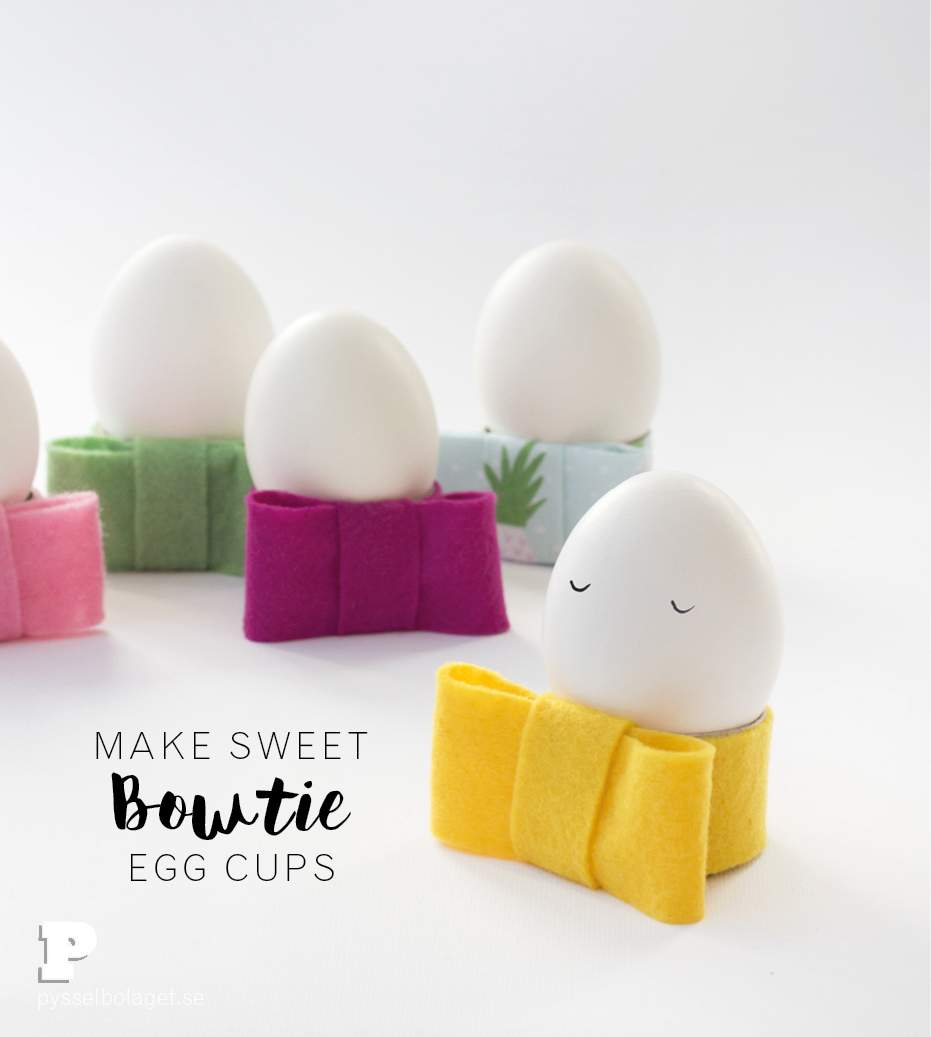 We think everyone should dess smart for Easter – even the eggs! Today we make easy egg cups with a bowtie. Smart, don't you think. The egg cups have a base of toilet rolls and is lined with felt fabric. Easy peasy. Check it out.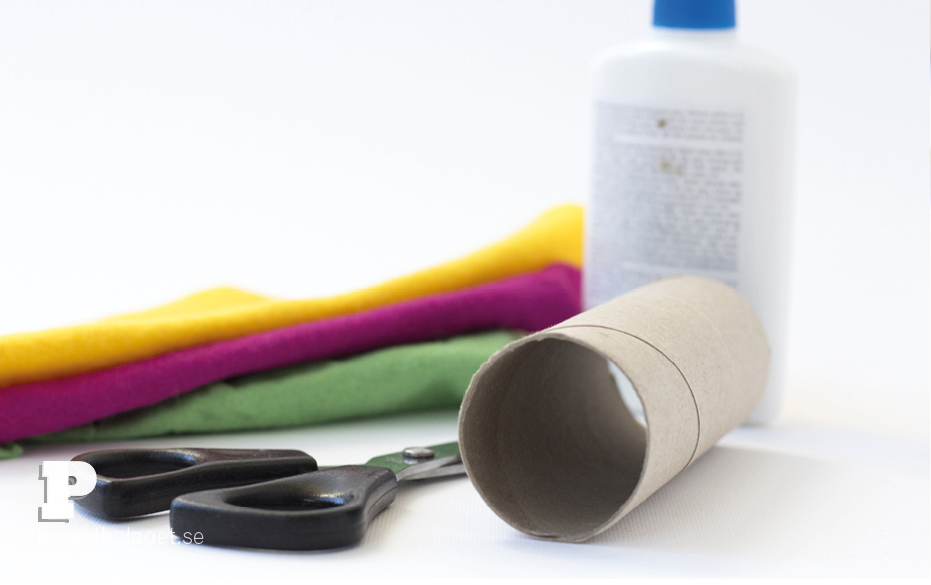 You need felt fabric, scissors, toilet rolls and glue.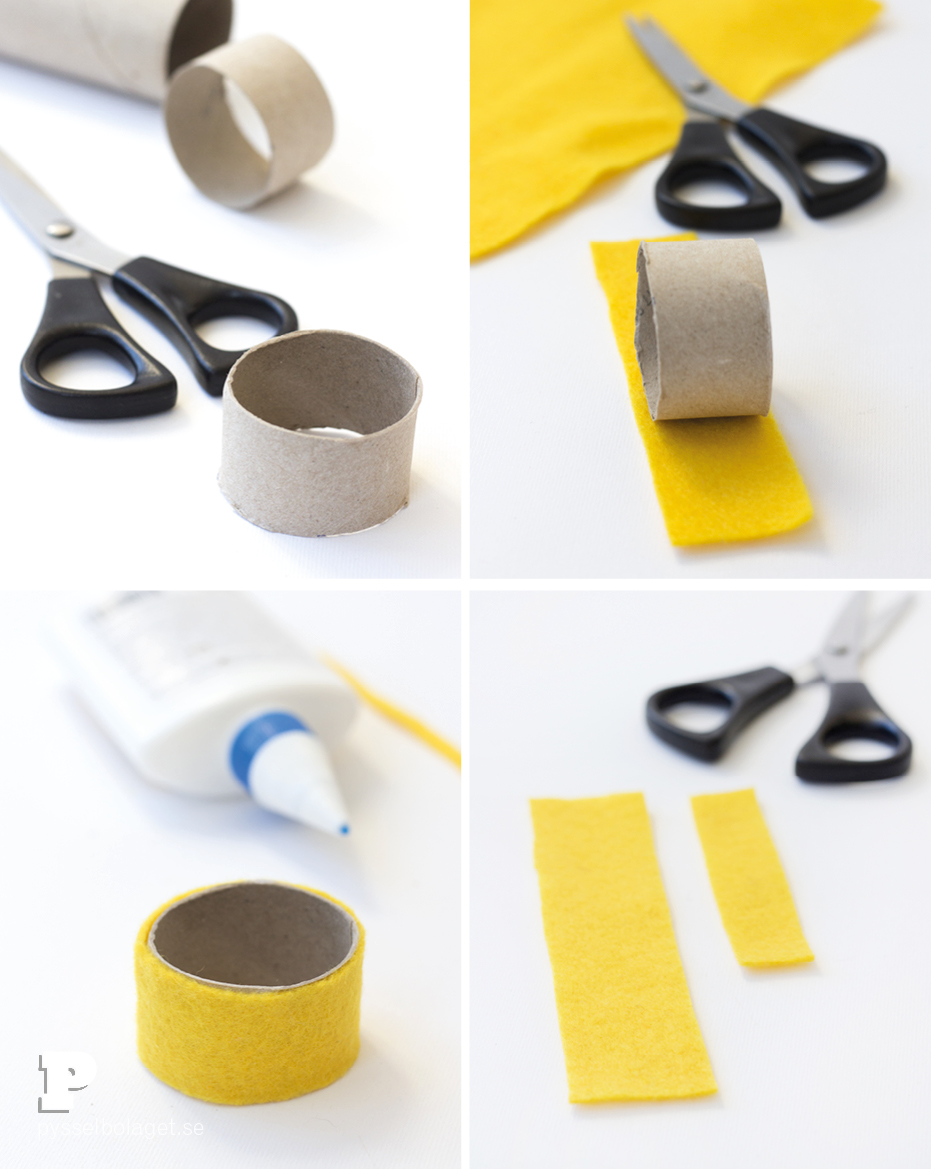 they are ideal as egg cups. First, cut the toilet roll down to a good hight for an egg cup. Our egg cups are 2.5 cm high.
Cut a piece of felt big enough to cover the toilet roll and attach attach the felt to the roll with glue. Also cut the two pieces needed for the bowtie. I'll get back with the exact measurements for out two pieces soon. The pieces doesn't have to be exact like ours, but the big piece should be as wide as the toilet roll is high. The small piece needs to be long enough to wrap around the bowtie.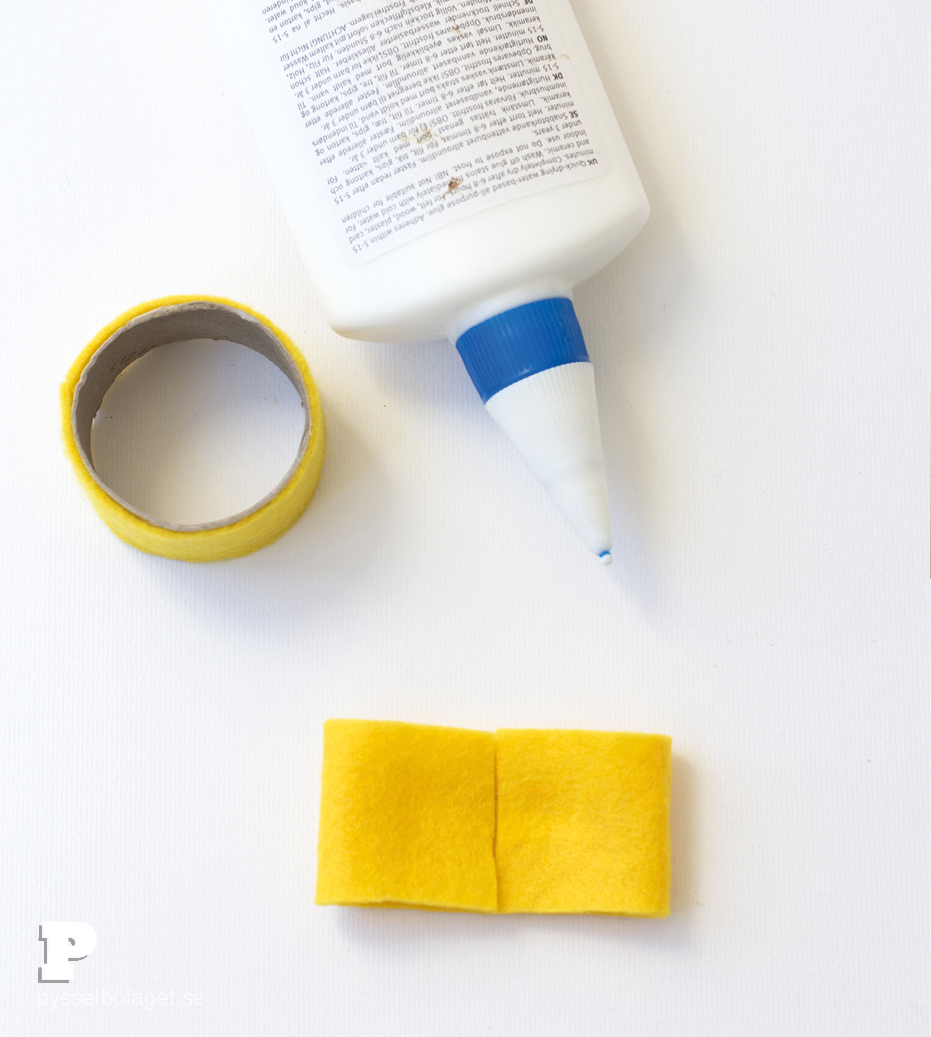 Fold the ends of the big bow piece to the middle.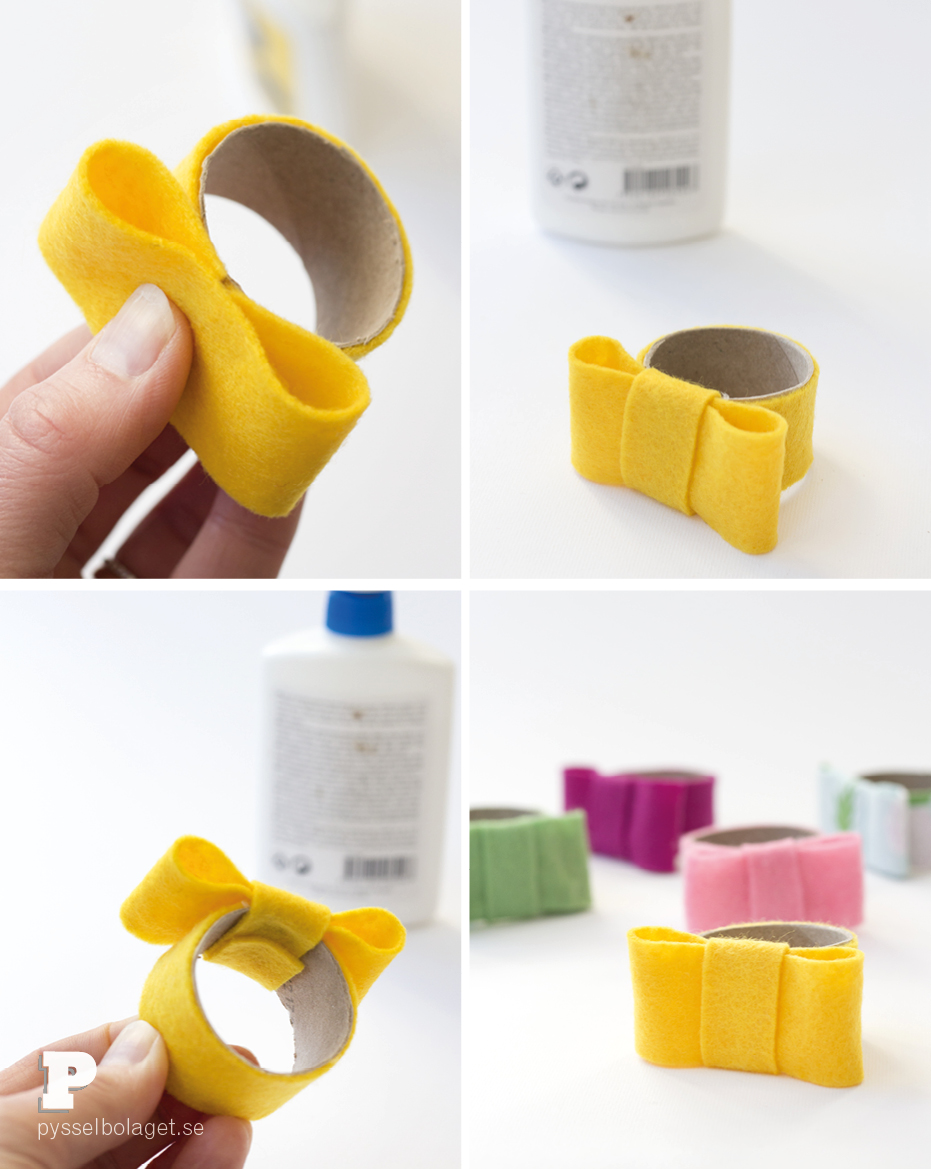 Glue the folded piece on the toilet roll with the joints facing towards the roll.  Attached the little piece like a band across the bow. Done!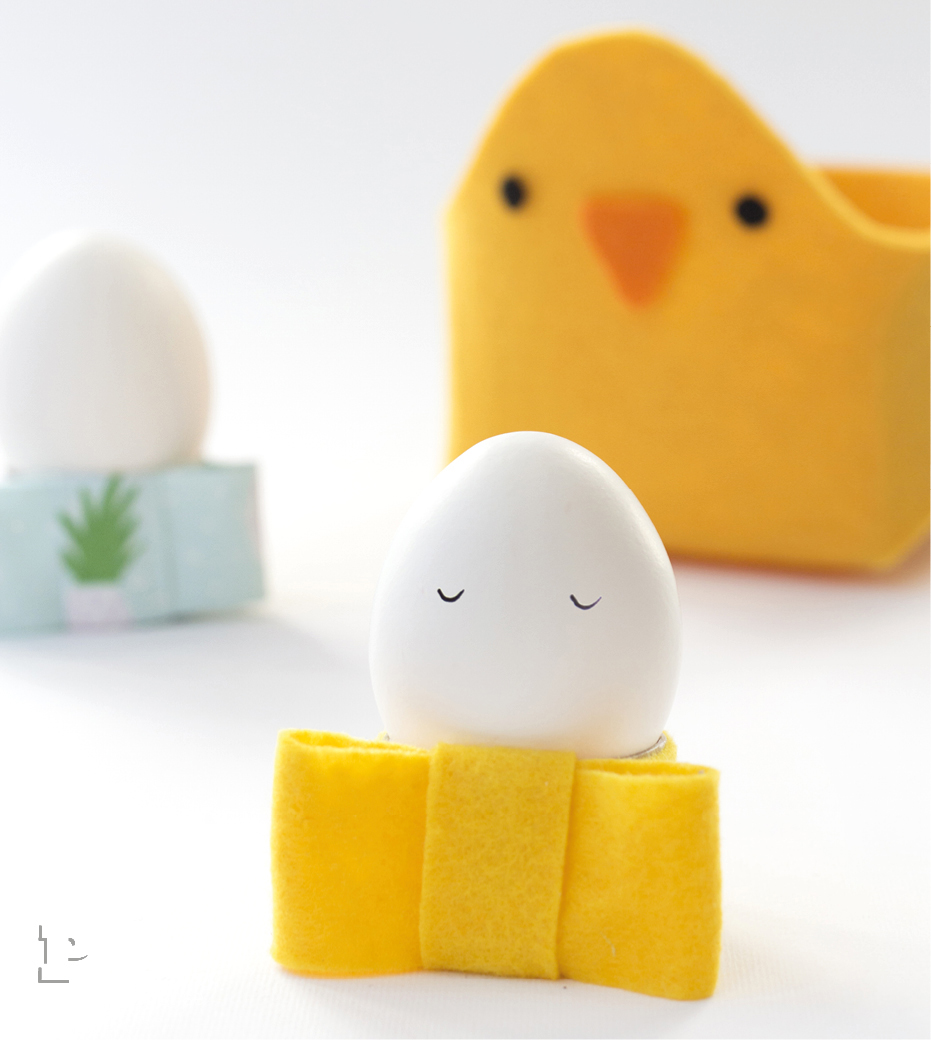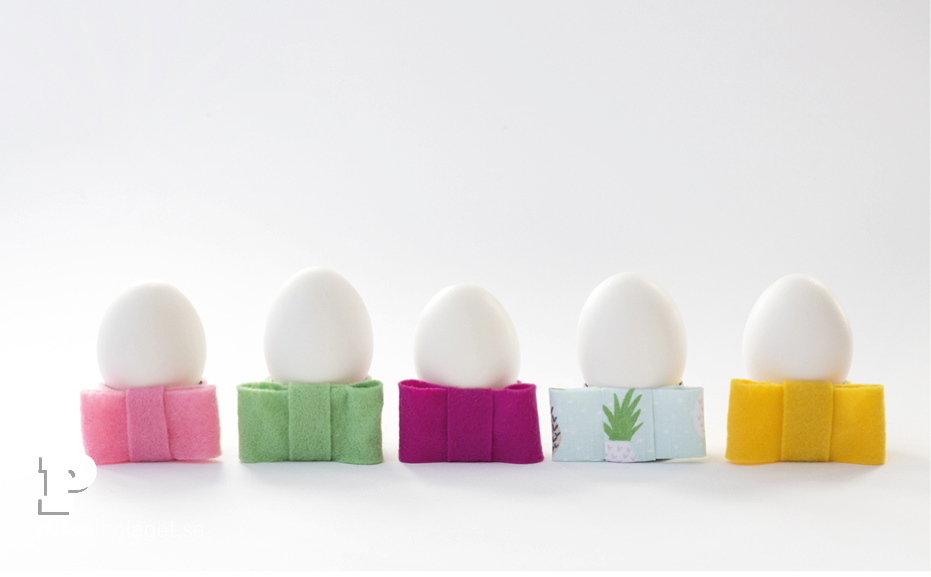 Our eggs are handsome this year! I get the urge to paint expressive faces on the eggs, but I think I will have to wait until it's actually Easter.
Other toilet roll egg cups can be found here; Easy Egg Cups and Toilet rolls Egg Cups.