[slideshow_deploy id='8476′]
It's almost Valentine's Day and it's time for us to spread some love – fluffy love! Today we make soft, easy hearts of yarn to give away or decorate with. It's love for the hand, the eyes and the soul. Pompom hearts are easy to make and fun to give. Choose a fluffy yarns in beautiful colors and get started.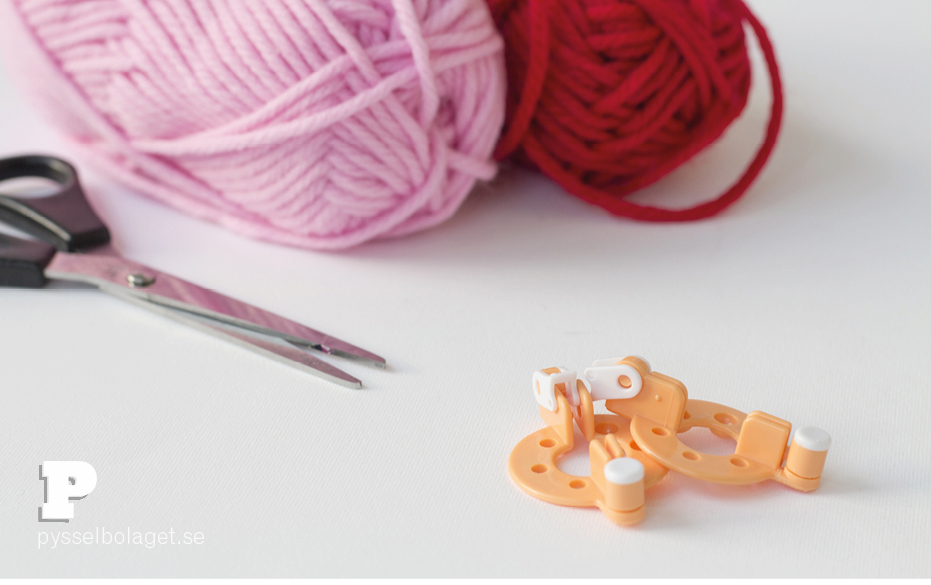 You need yarn, scissors and a Pompom Maker. The yarn should be in acrylic or wool. A cotton yarn makes straggly pompoms.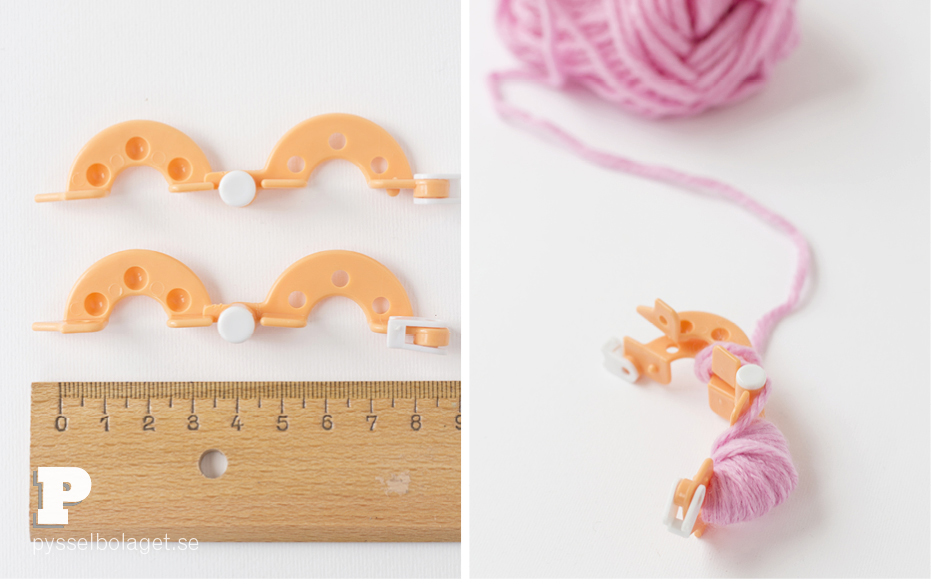 The first time we saw Pompom Hearts were at Willowday and we've been wanting to try them since. We made our own version, but please visit Gina's and check out her pretty hearts.
We use the smallest kind of Pompom maker to make the pompoms. You need three pompoms to one heart. Want to know how to use a Pompom Maker? Check out our video:
How to make pompoms with a pompom maker …
… Or our post on how to make a pompoms with cardboard circles.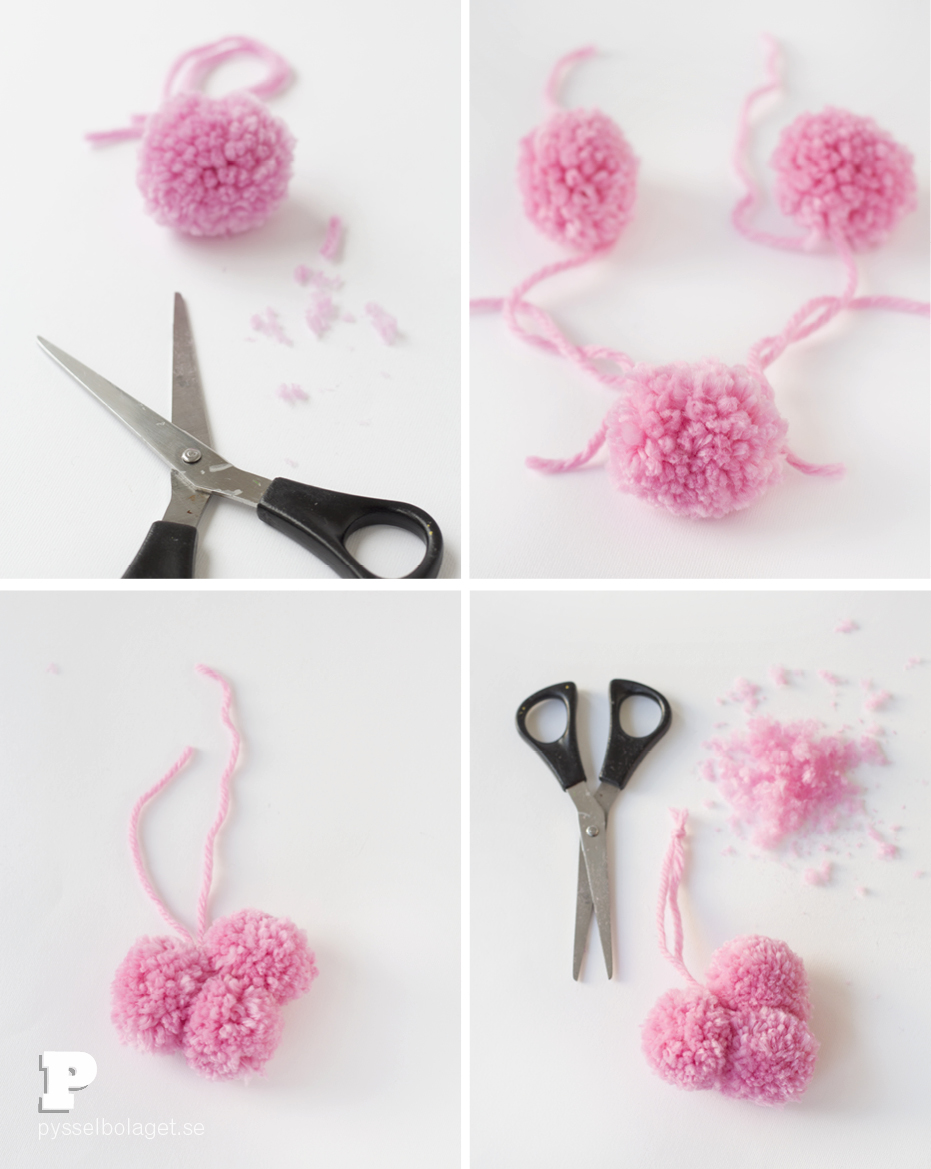 Trim the finished pompoms with a pair of scissors, but save the strings you used to tie up the pompom with.
When all three pompoms are done, it's time to tie them together into a triangle. First tie together the bottom pompom with the pompom to the left. Use only one of strings from every pompom when you tie them together. Make sure the knot is securely attached and then cut the strings. Then tie together the bottom pompom with the pompom to the right and cut the strings.
Finally, tie the left and the right pompom together. Save the last two strings.
Now it's time for fun part – trimming the pompoms into a heart! Start out with the V on the bottom of the heart and carefully work your way up.
Our fluffy hearts are ready to be wrapped to give away. We hope to spread a lot of love this year.