Do you remember our recycled Mini Ball Games we made for Halloween? Today we make more fun Mini Ball Games out of leftover jar lids and beads. This time with animals. Check it out!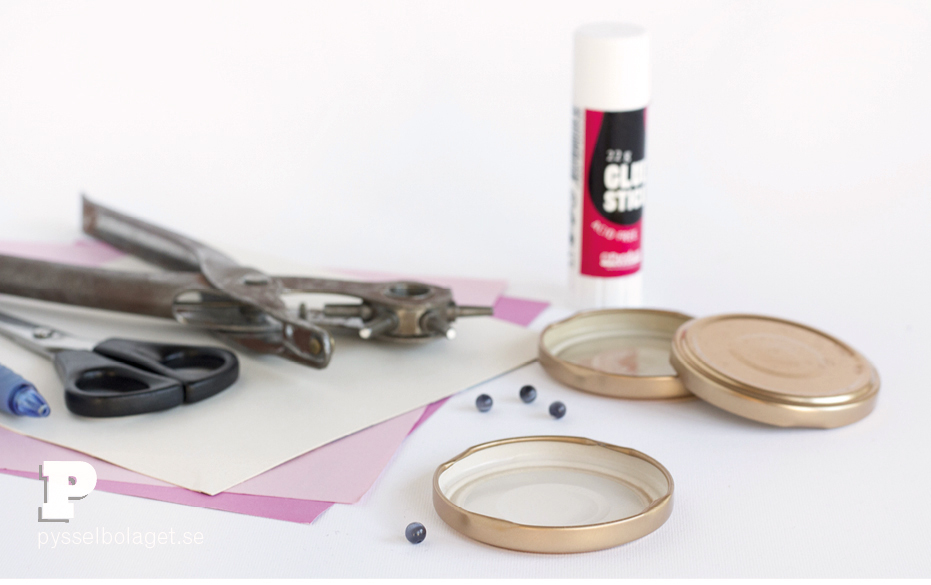 You need clean jar lids, colored paper, thin cardboard, glue, scissors, a hole punch and small beads.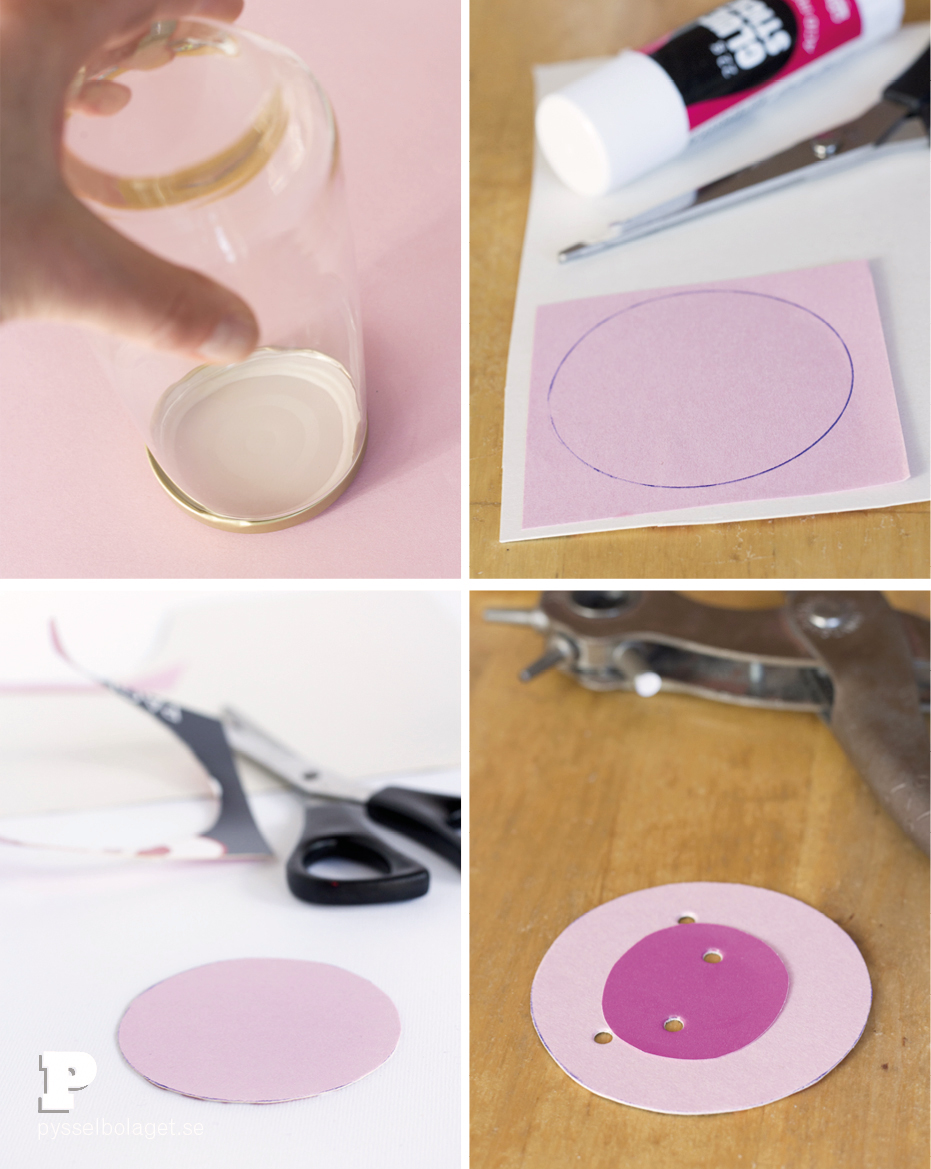 First, find something that can work as a template for the jar lids. The template should have the size of the bottom of the jar lids.
Then draw a circle according to the template on a colored paper and paste it on the cardboard. Cut them out.
Decorate the circle into animals. The pig gets a snout, the rabbit a bowtie and the teddy bear a nose.
Now make holes for the beads with the hole punch.
Also cut a back piece with ears to go on the bottom of the ball game. Then glue together all three; paper circle, lid and bottom.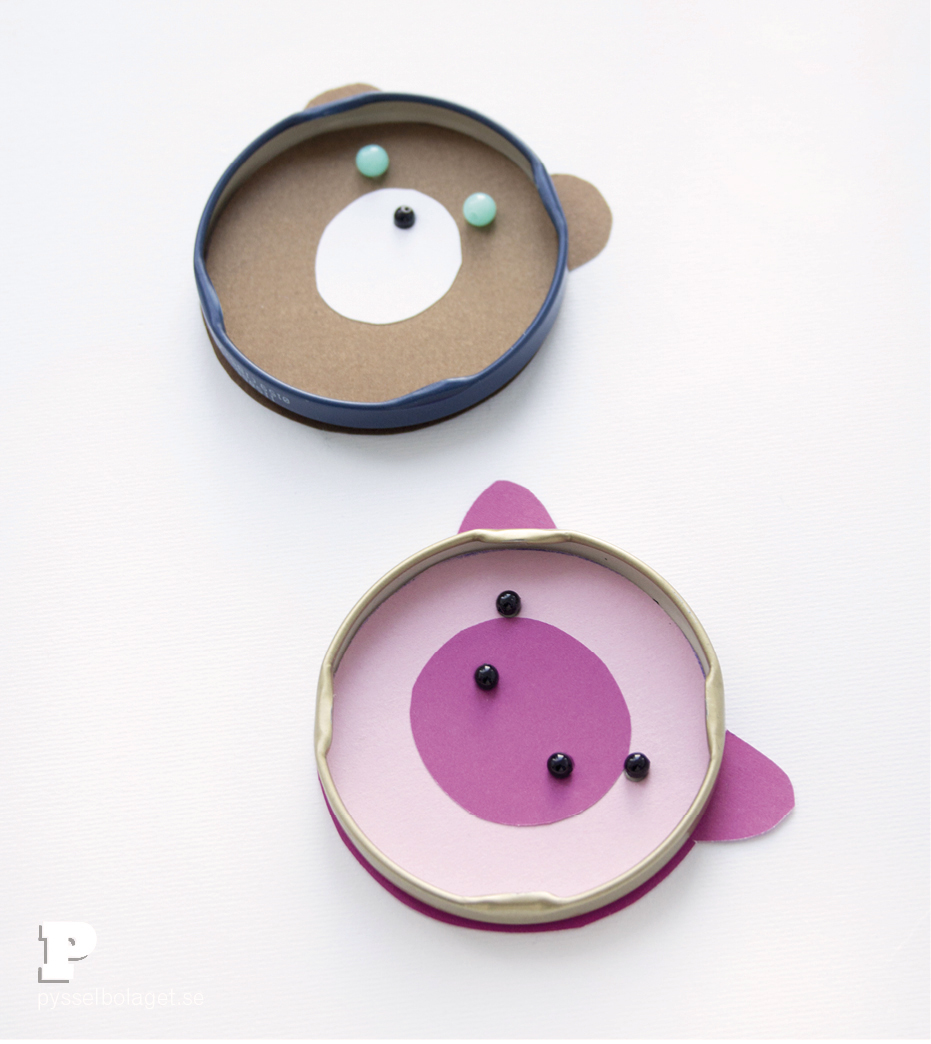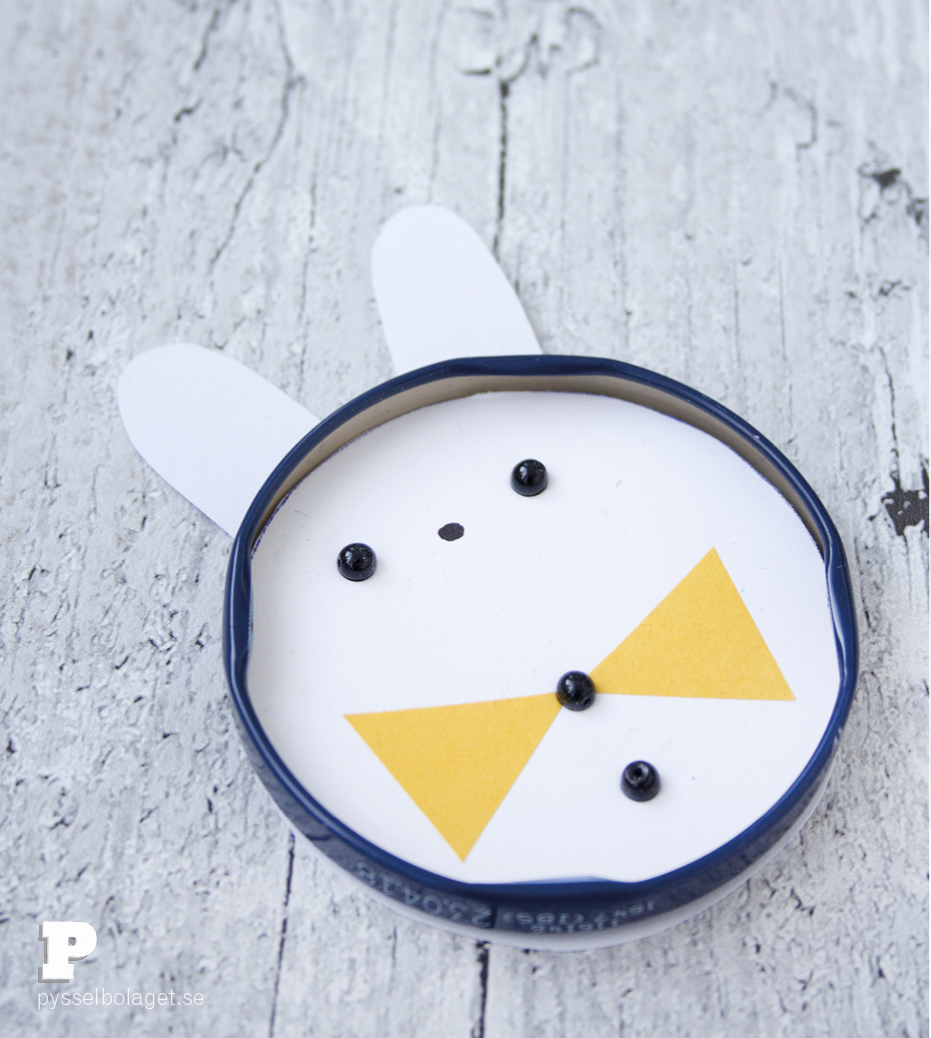 Now we can start playing! Also check out the Halloween games we made with Philomene and Tim-Yasha from "Vad pysslar dom med" last fall.