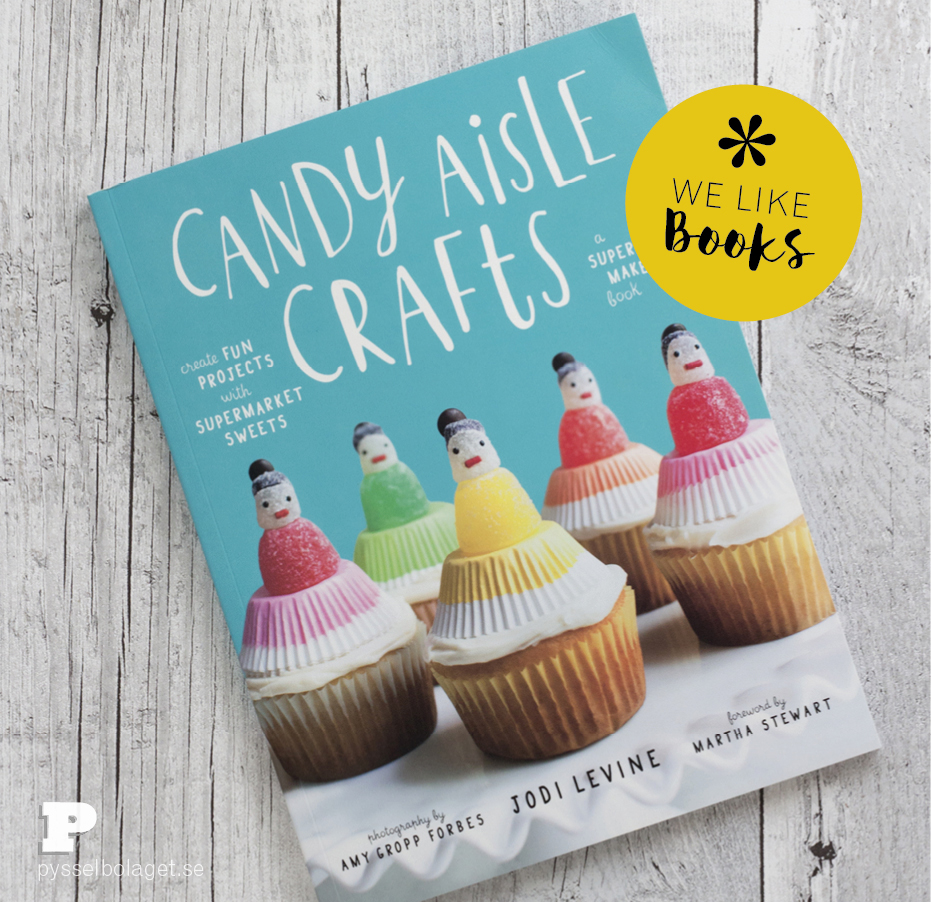 Wish list time is approaching and we'd like to share a book we think you should put on your list this year. I love craft projects made with everyday materials, things that are easy to get and doesn't cost a fortune. It's one of the reasons I love the book Candy Aisle Crafts by Jodi Levine, it's about crafting with candy and cookies!
The book is full of fun and surprising crafts projects, made with things from the candy aisle. An American candy aisle, that is. Some of the projects are unfortunately made with products we can't have here, but the book is still unbelievable inspiring.
The book has 122 pages, divided into four yummy chapters and with a foreword by no other than Martha Stewart. The chapters deal with hard candy, gummy candy, marshmallows and cookies.
Although the final results are clearly intended for children, the book is primarily aimed at adults crafters. We learn to melt candy canes, trim marshmallows and build cookie castles. Each chapter has easy to follow instructions, tips and tricks, and incredibly beautiful pictures. There is much to like about this book.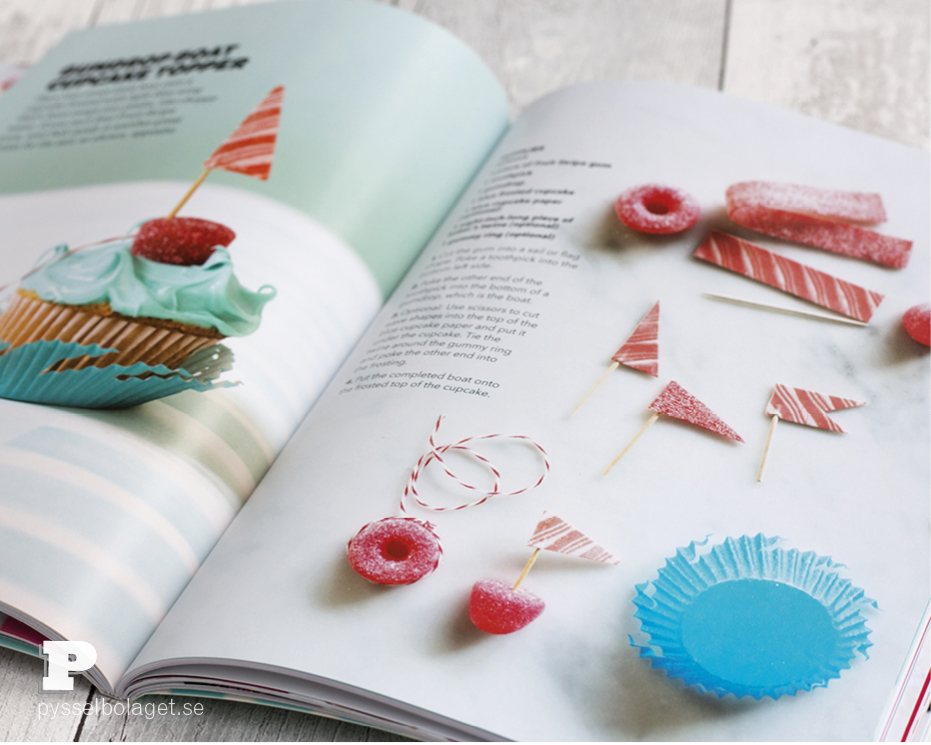 The book is in English, it's a paperback and is available for purchase from online bookstores. More on Jodi Levine can be found on her page supermakeit.com. There you also find more wonderful projects and stunning images.