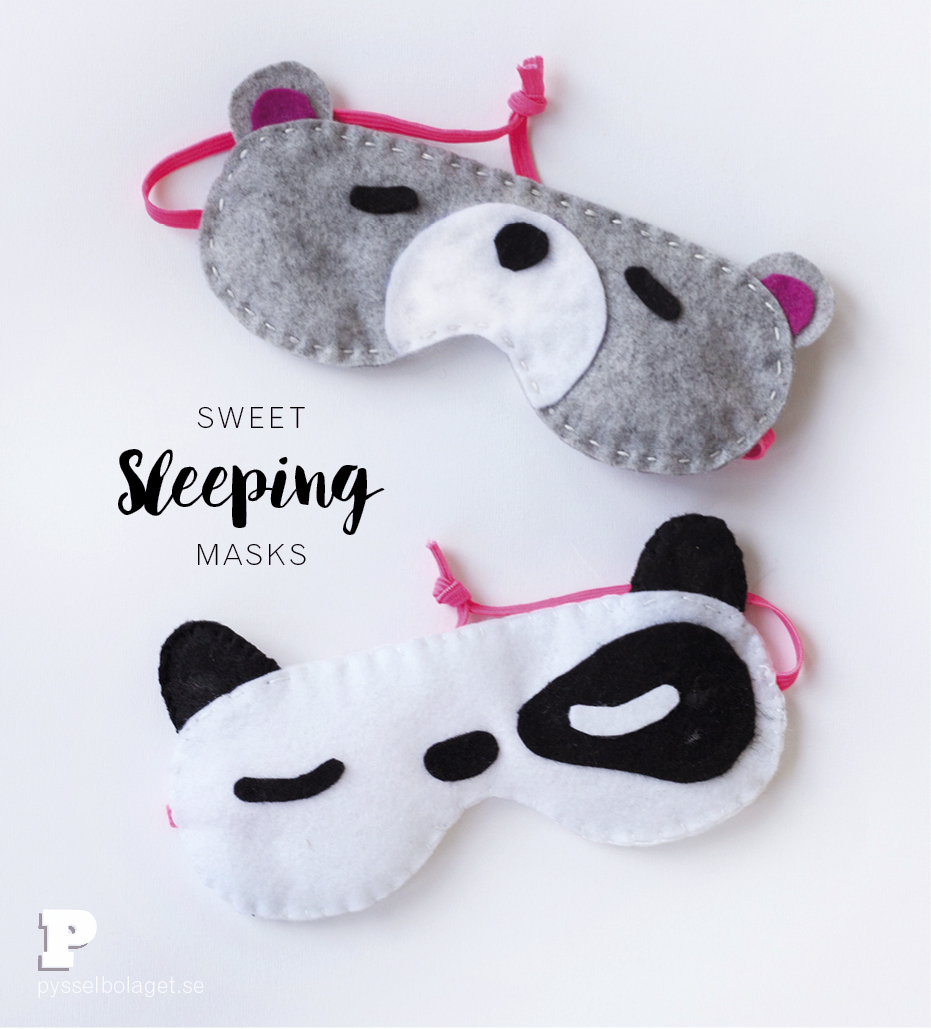 Last year australian Trixi Symonds inspired us with her book on easy sewing. Trixi made us understand sewing doesn't have to be complicated, just choose the right material and technique. Today we sew simple and sweet Sleep Masks for a sweeter winter sleep.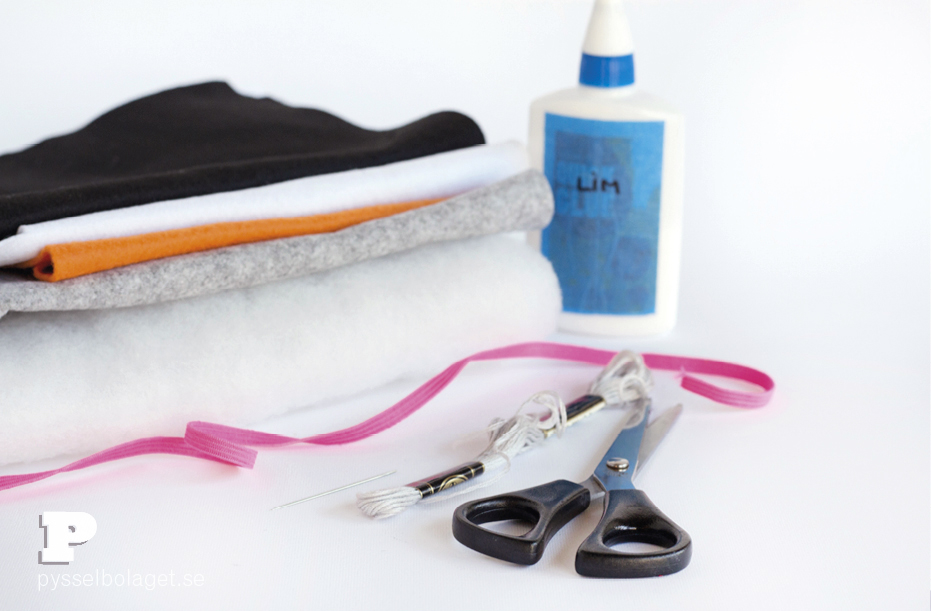 You need to felt fabric, fibrefill, elastic bands, craft glue, scissors, needle and thread.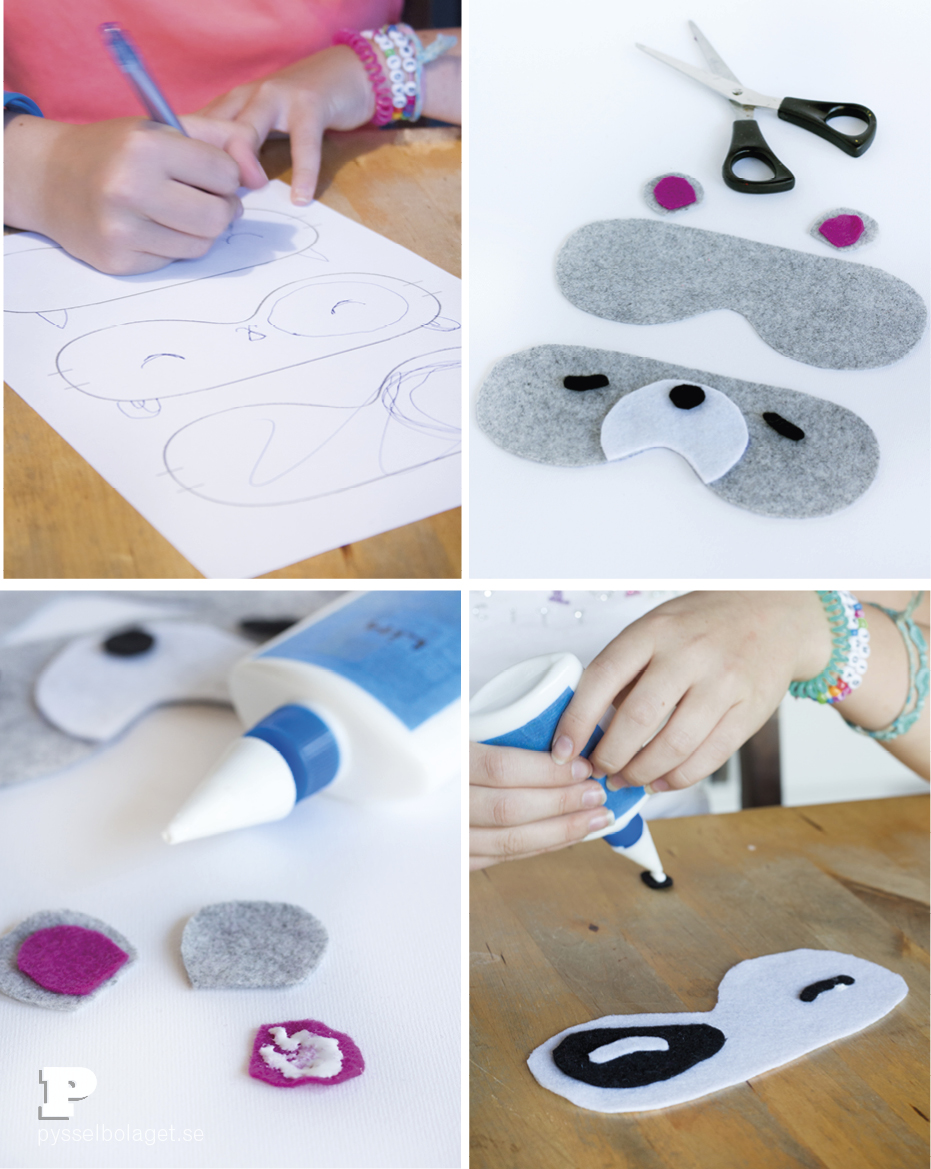 Start by drawing up a template on a piece of paper. We then use our templates to test what kind of animal works for our masks. Cut a back and a front piece, noses, ears and eyes in the felt fabric.
We attach the parts on the front piece with craft glue and let them dry.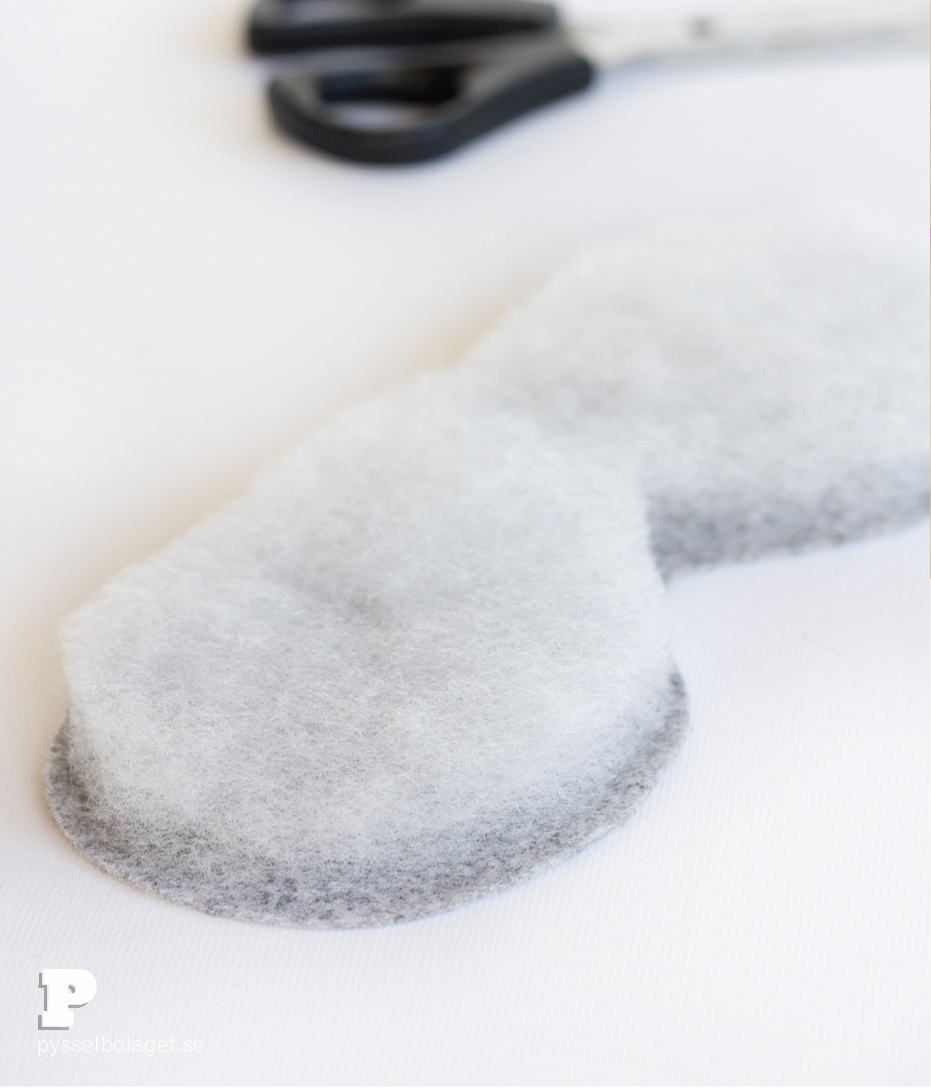 The fibrefill should be in the same shape as the front and back piece, but a tiny bit smaller.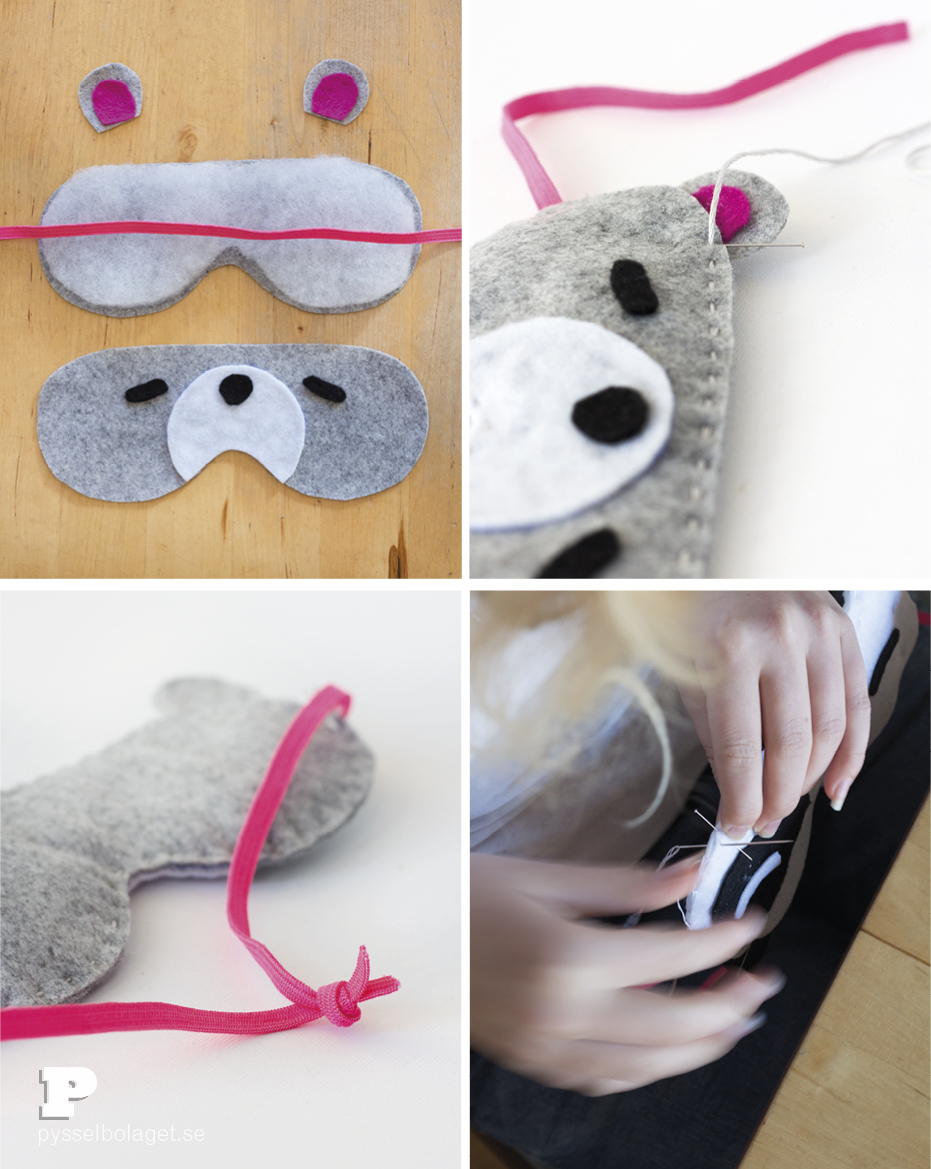 Once the glue has dried, it's time to sew the pieces together. Place the fibrefill on top of the back piece, then add ears and the elastic band, and finally the front piece.
Put a pair of pins through all layers so that they are held in place and then sew the parts together. We use the simplest possible stitches.
Tie the ends of the elastic band together and the Sleep Masks is done.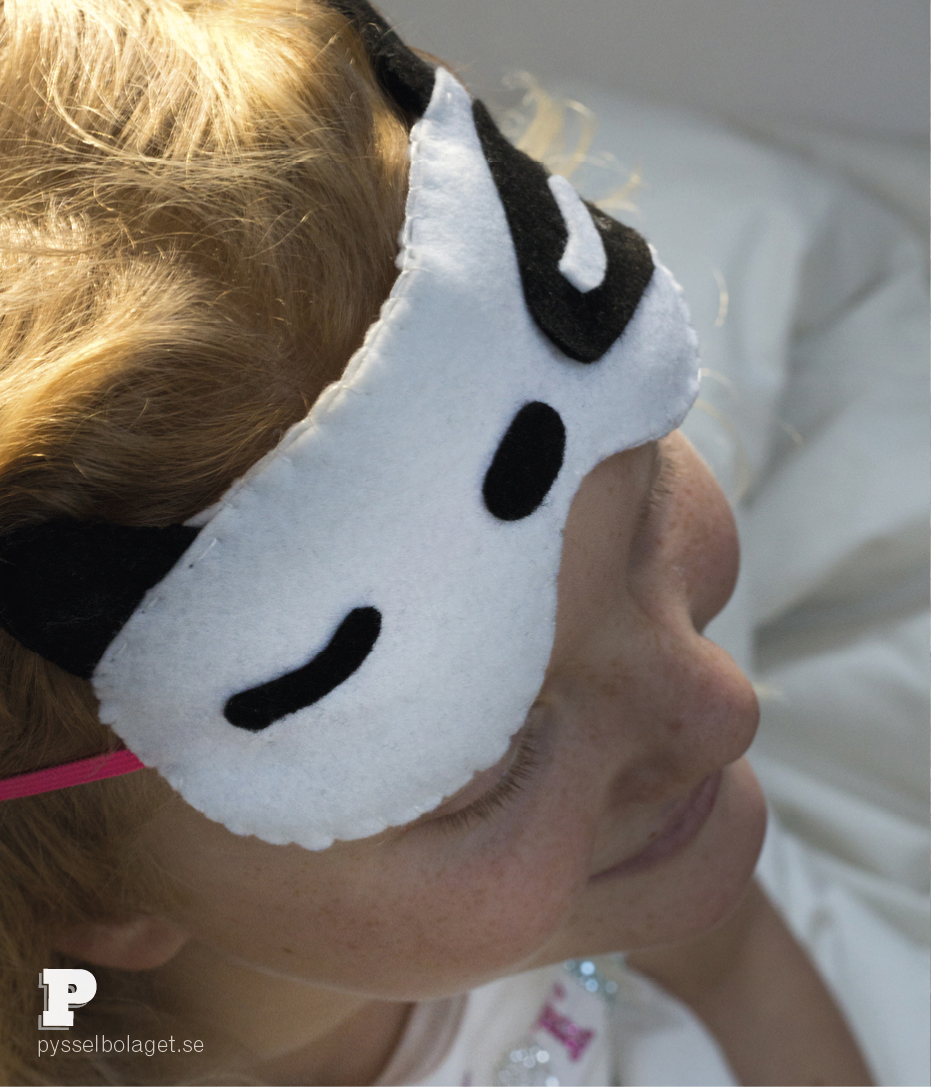 Sweet dreams!