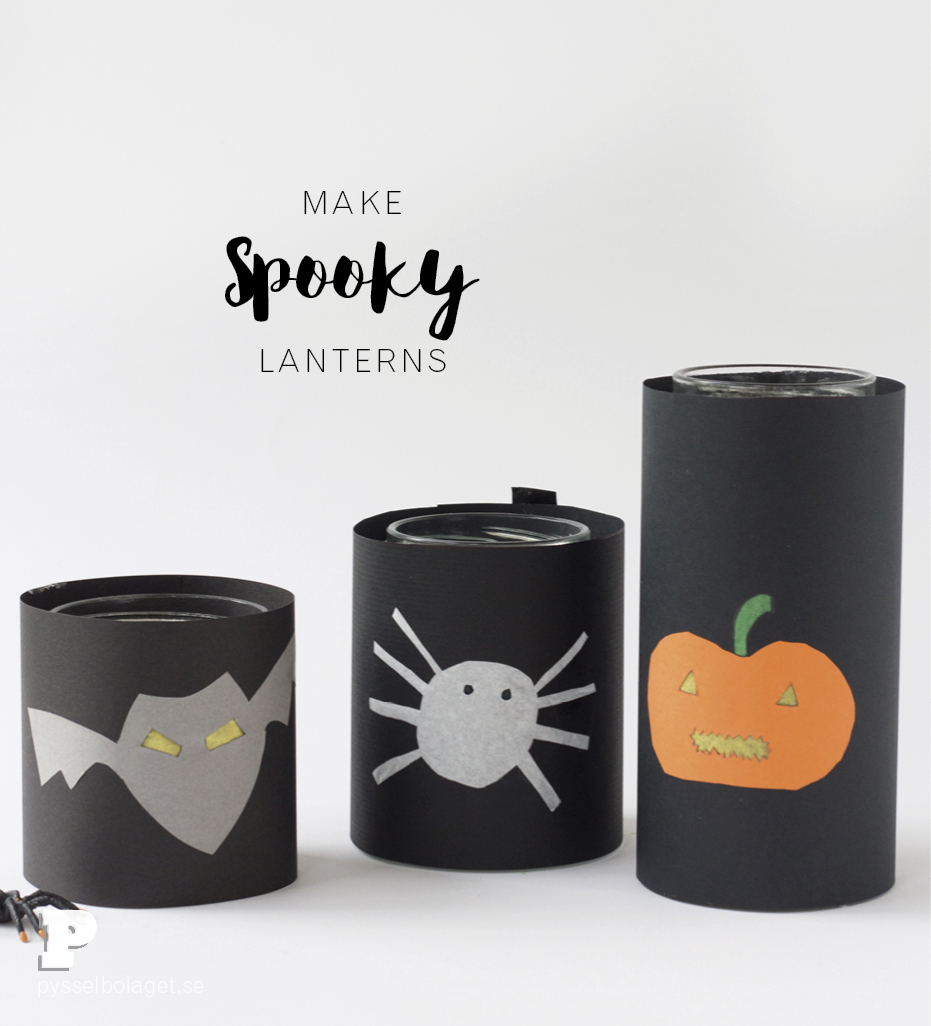 A week ago we had our dear friends Helena and her daughter from the blog Craft & Creativity over for a crafty afternoon. Among other things we made spooky lanterns for Halloween. Those of you who follow us may have seen us do similar lanterns before, we make them both for Halloween and Christmas, but they are simple and fun to make and lovely to light.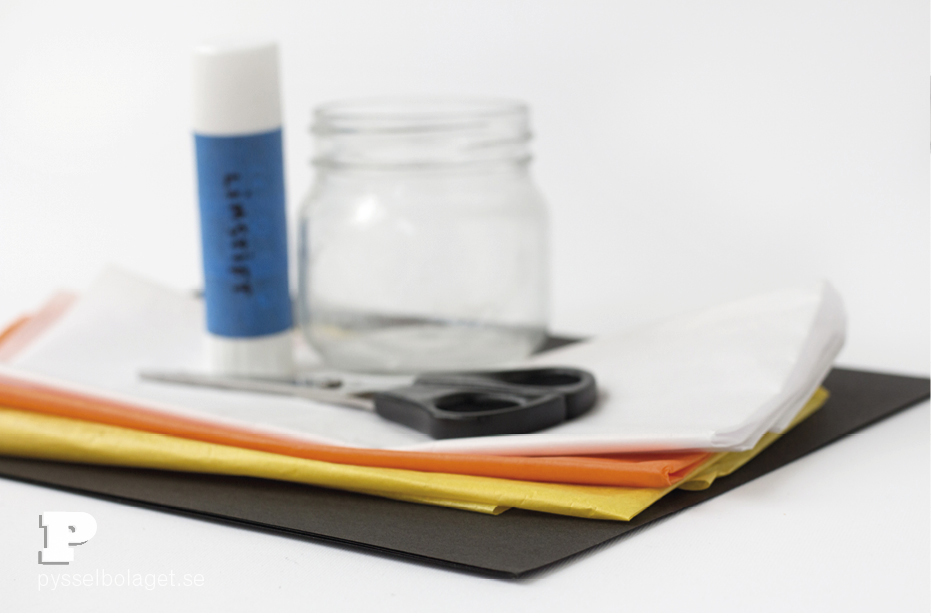 You need glass jars, black heavy weight paper, tissue paper in different colors, scissors, pencil, and glue. You also need tea lights.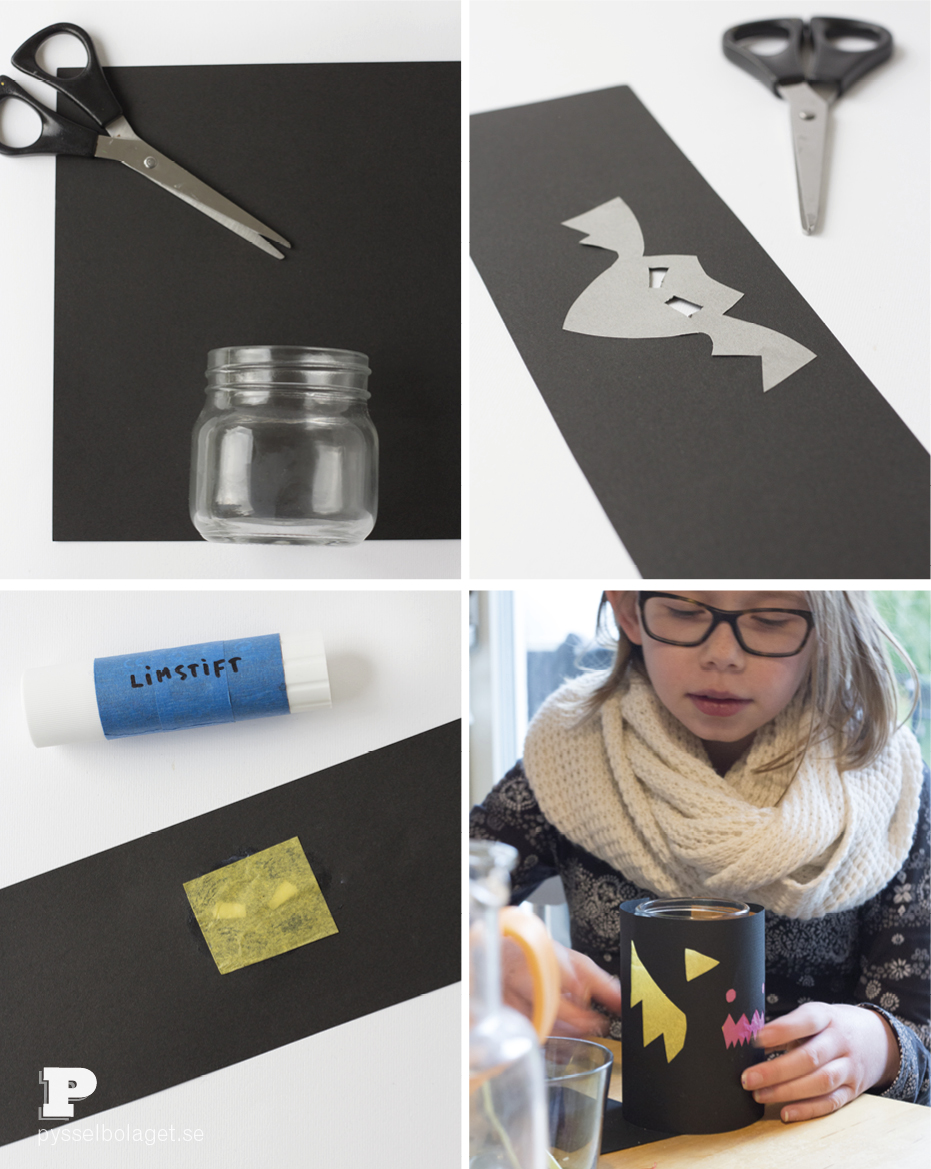 Start by cutting the paper. The hight of the paper should be as high as the jar is. We have added a bat in a grey papper to our black paper, but you can also just draw out a spooky face and cut it out. Gently glue a piece of tissue paper onto the back of the paper. Let it dry. Wrap the paper face around your glass jars and fasten with a strip of tape or glue.
Make sure the paper isn't higher than the jar. The jars can become very hot once the tea lights are lit.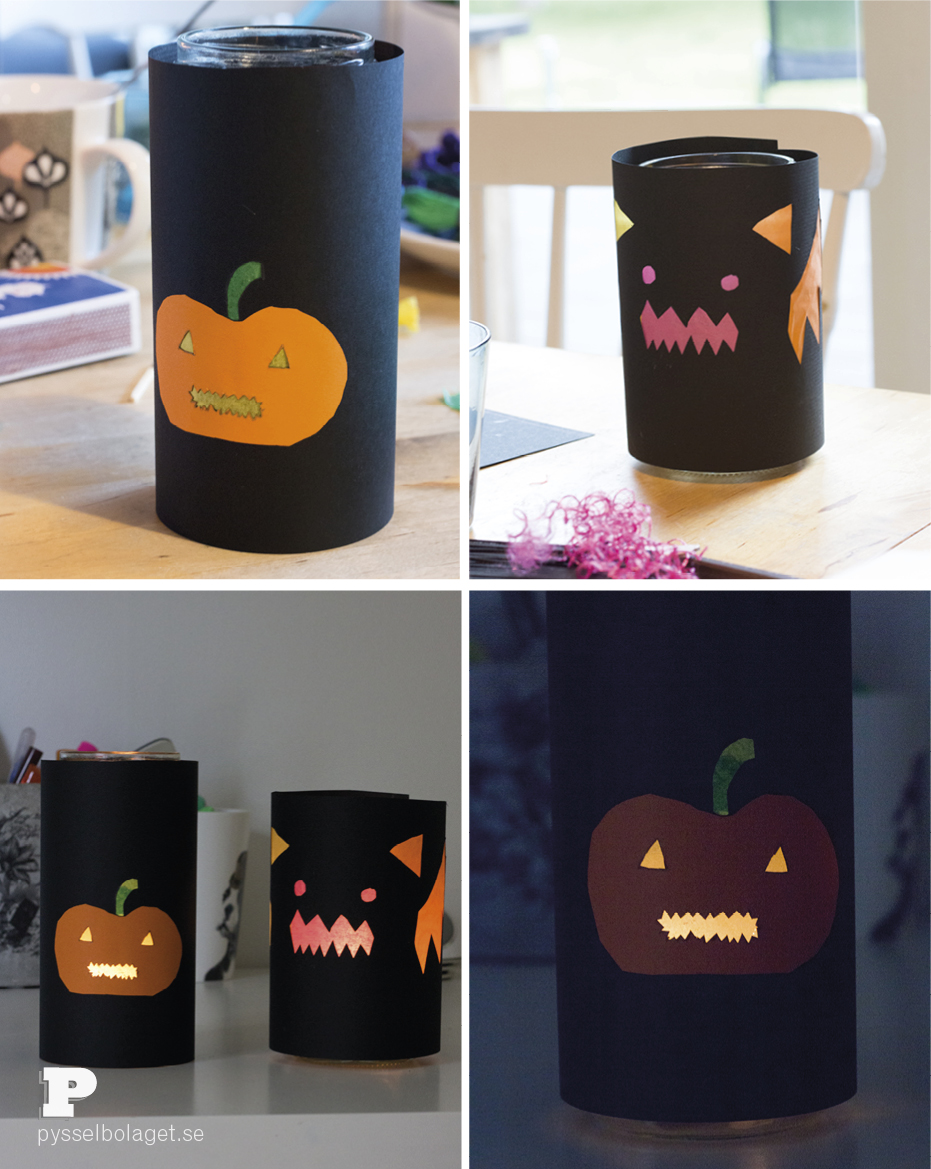 This is this years lanterns! If you want to have a look at our other lanterns you find them here and here.