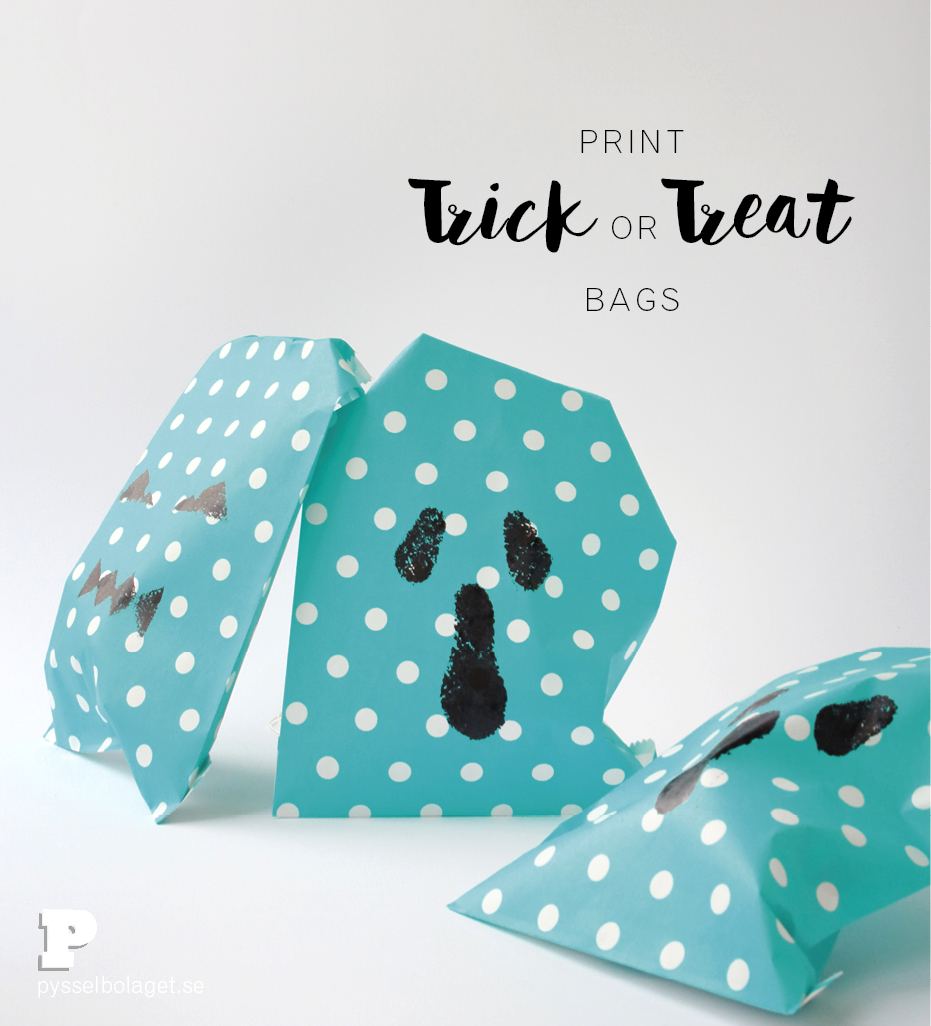 Halloween is around the corner and we're planning a party! We need treatbags and we want to make our own design. The stamps we make are made of something most of us have at home – a sponge cloth. Thank you Gina, Willowday, for showing to us this clever way to make stamps.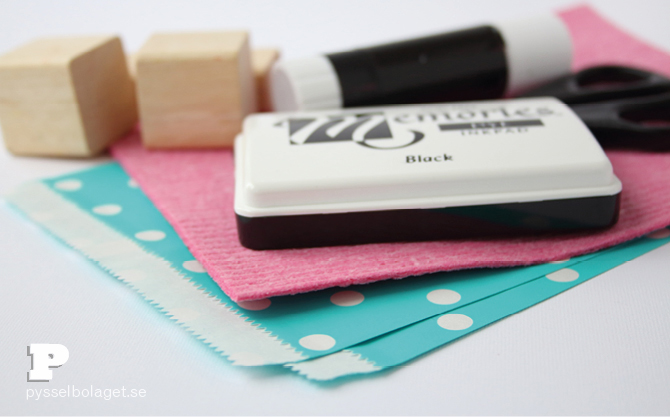 You need paper candybags, a sponge cloth, an ink pad, scissors, glue and something to use as a base for the stamps. It can be a cork or a can lid. We have used old building blocks.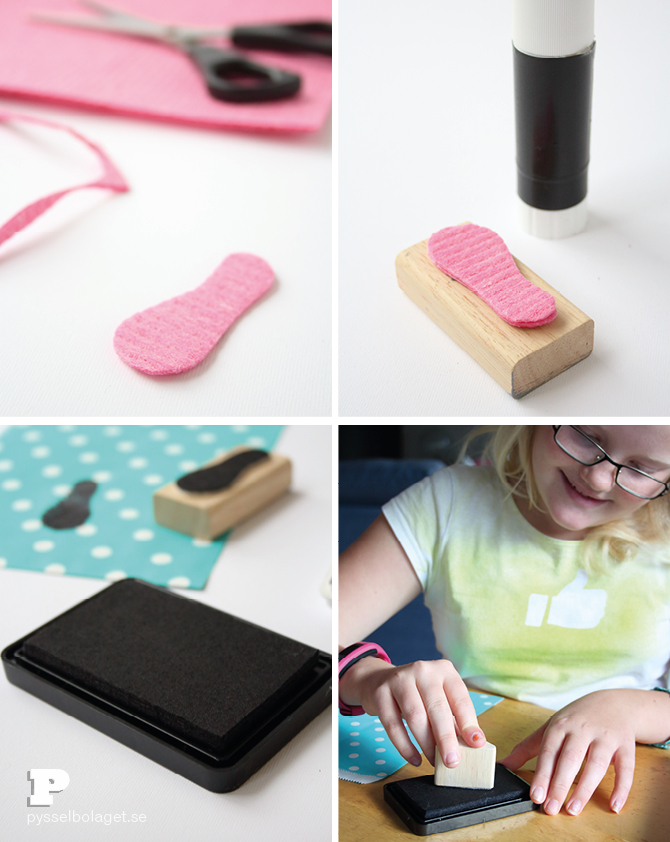 First we cut a mouth and eyes out of the sponge cloth. Then we glue them on to the building block, and we let them dry. Ta-da, the stamps are ready to use. Press the stamp first on the ink pad and then on the paper bag.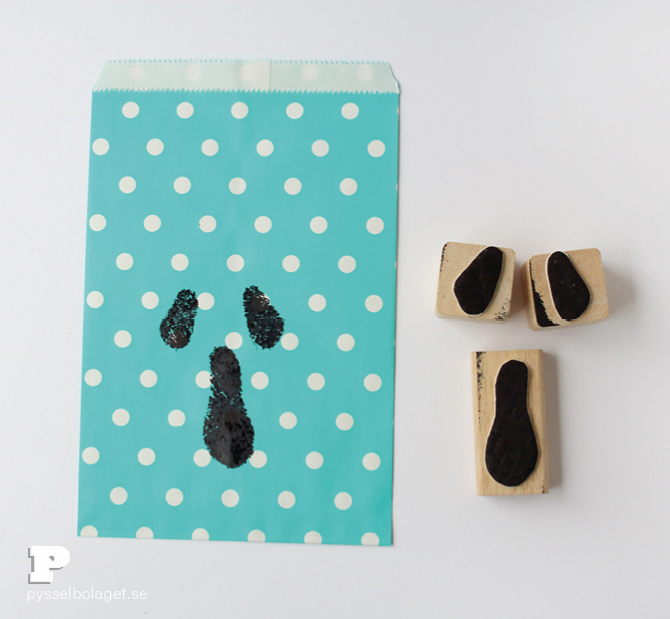 Boo!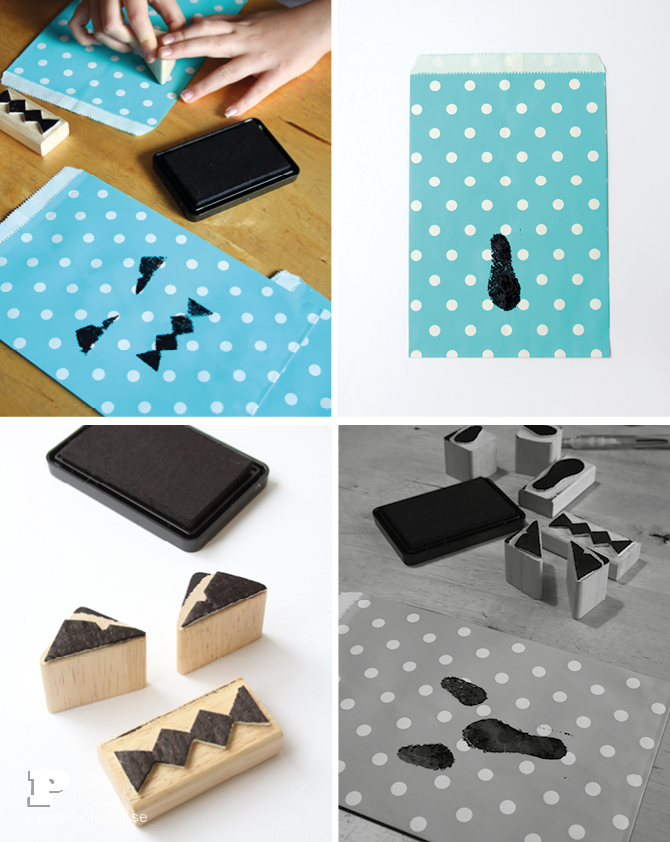 To vary the faces we made couple of different stamps.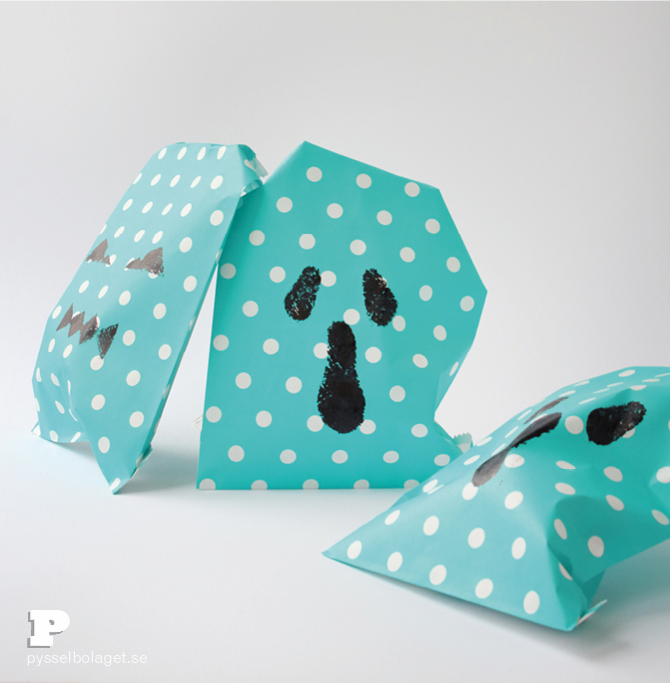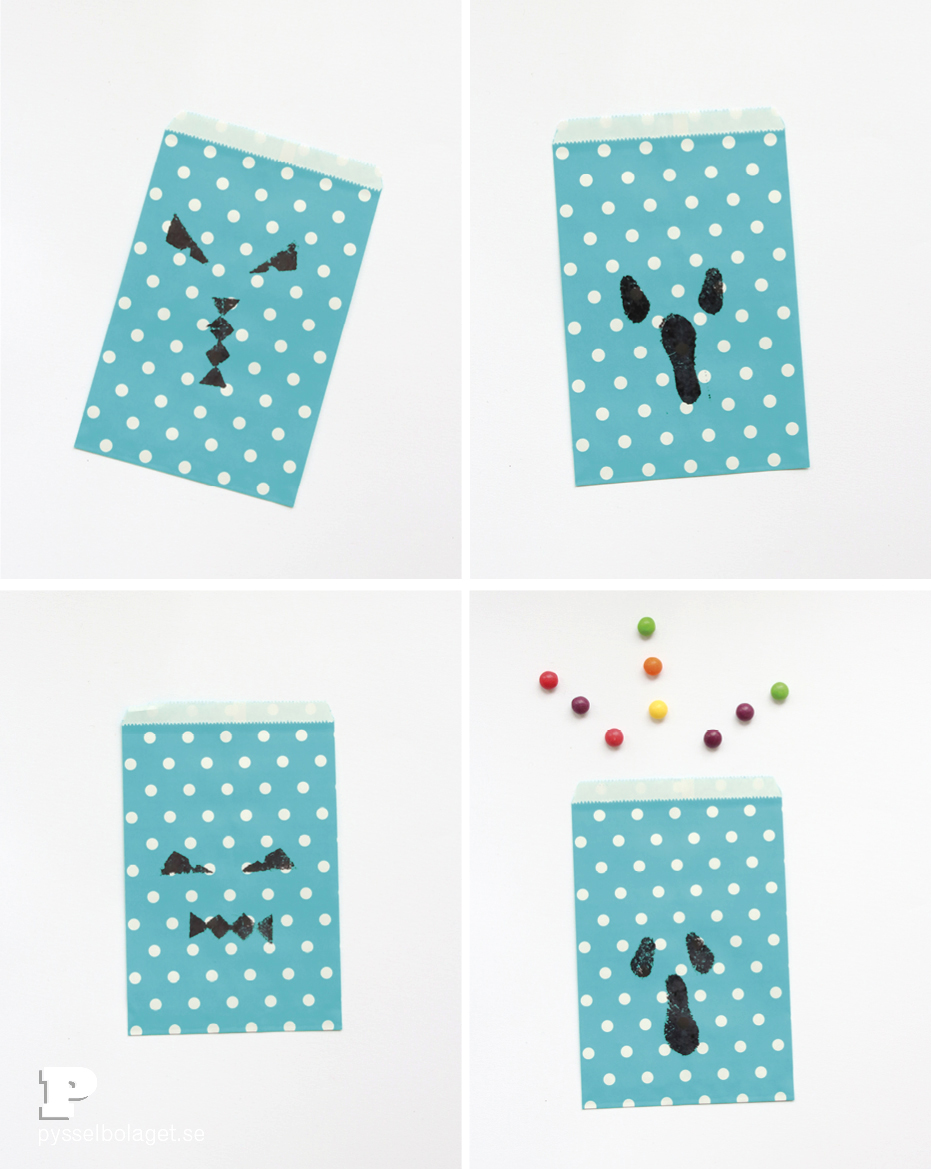 Let's party!