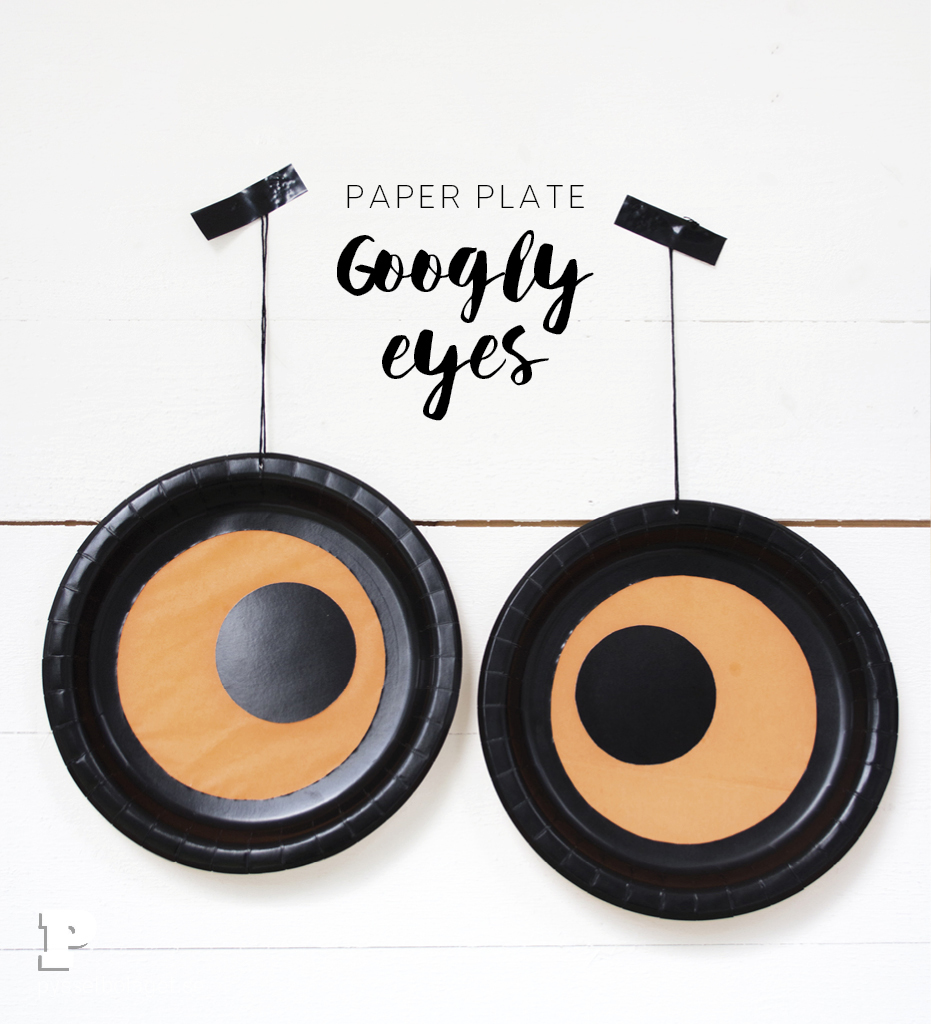 From now it's Halloween crafts all the way. We start out with quick and easy Googly eyes to hang in a window. Make them sweet, nasty, sleepy or scary. Your choise!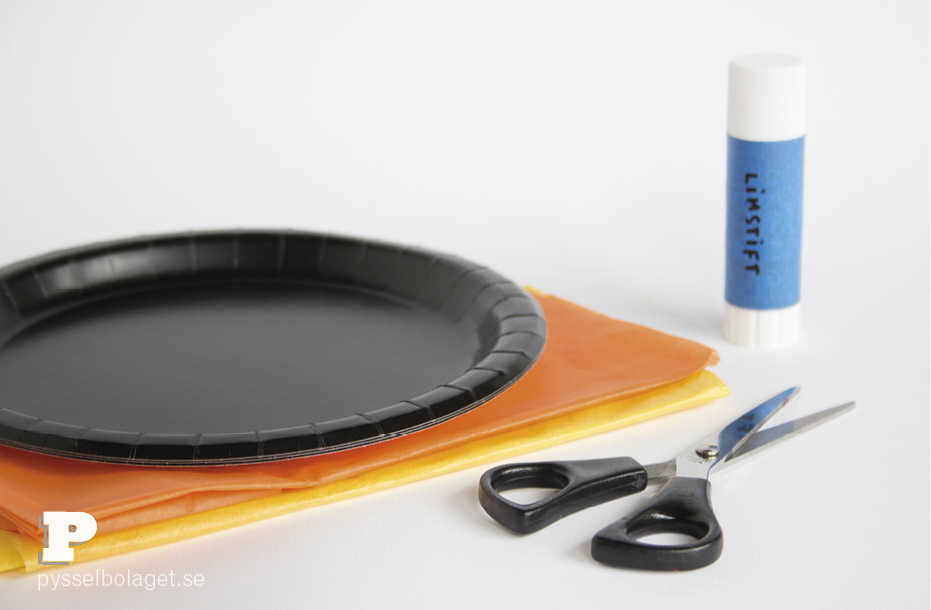 You need two plates for each pair of eyes. Our plates are from Partytajm and was left over after our Mummy Cake Stand project the other week. You also need tissue paper, glue sticks and scissors. A pen is also good to have.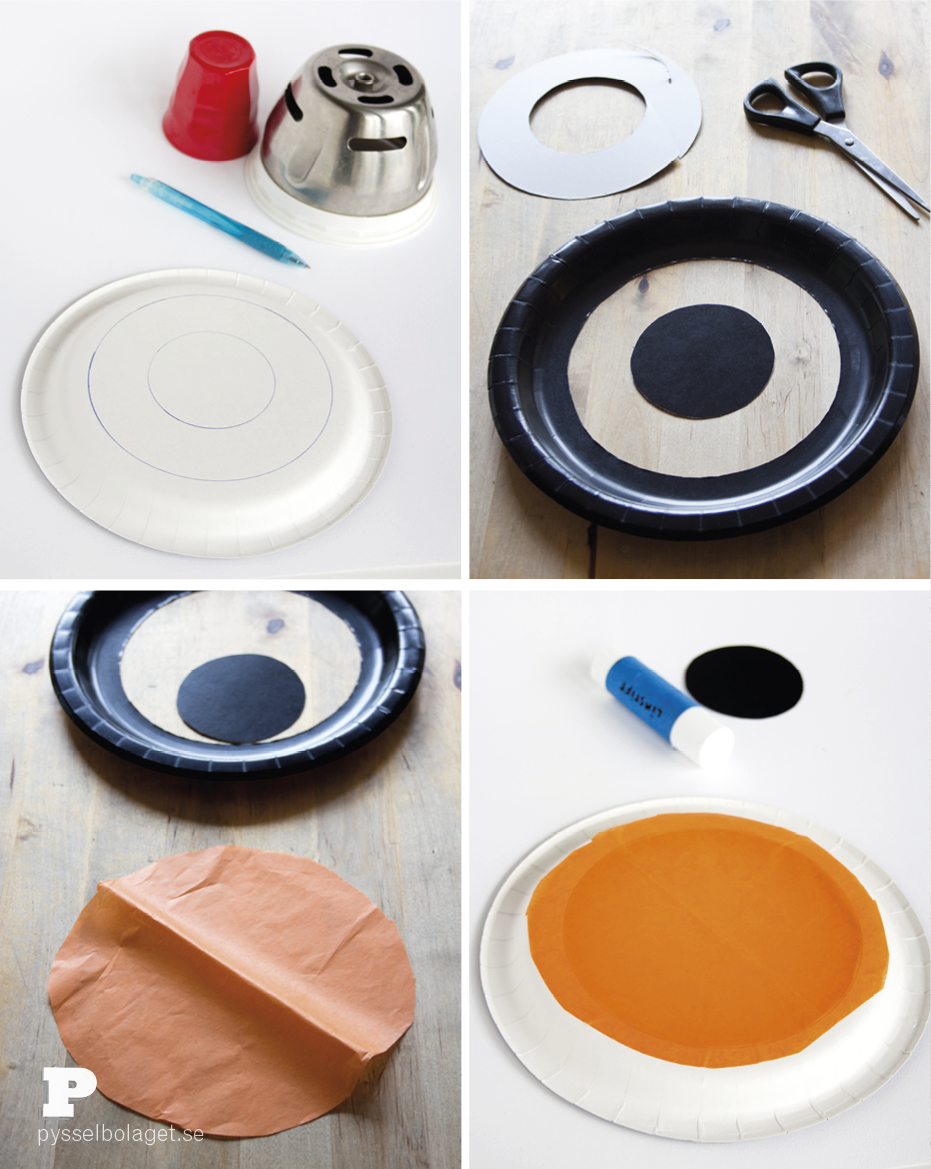 Start by drawing out two circles on the back of the plate. We use a glass and a bowl as a template to get the circles completely round. Cut according to the lines. The small circle in the middle will be the pupil and the outer part of the plate becomes the eye. The middle piece of the plate will not be used.
Also cut a circle of tissue paper large enough to cover the hole on the plate. Glue the tissue paper on the plate and glue the pupil on the tissue paper.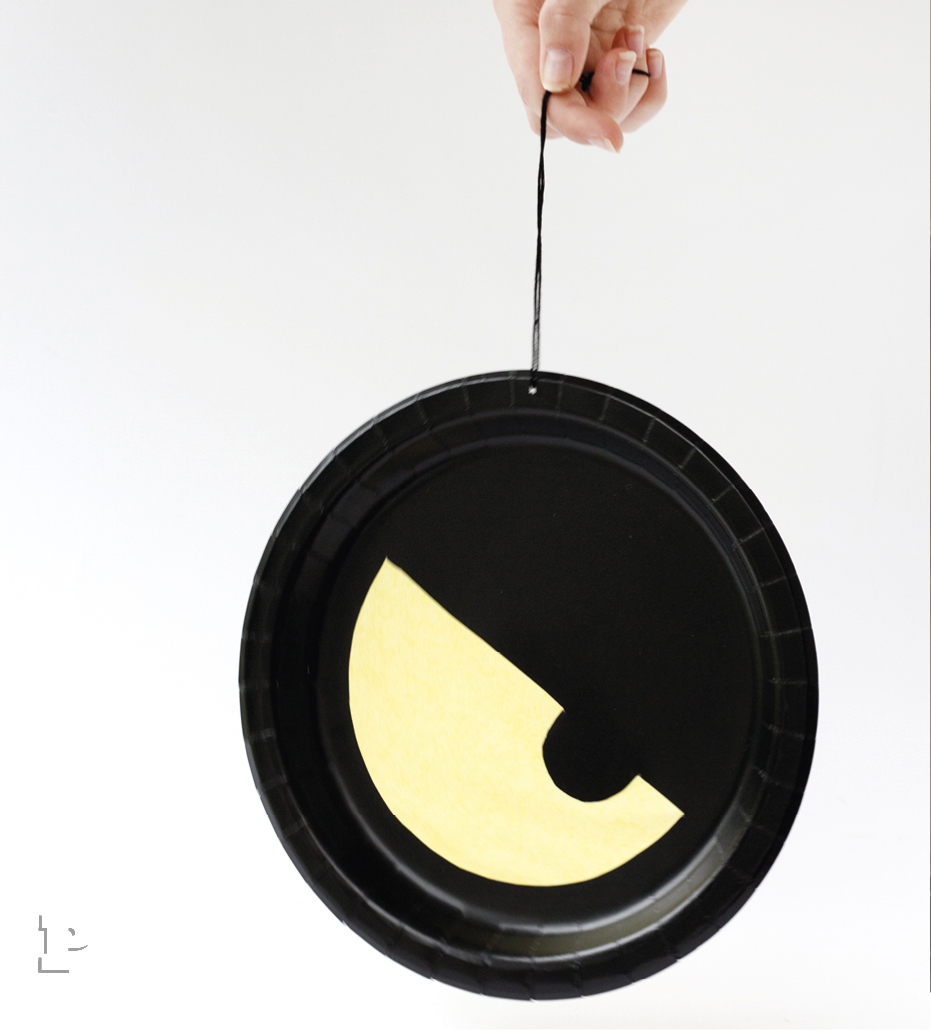 Add a thread to your plates for hanging. You stick the eyes on to a window with adhesive tape.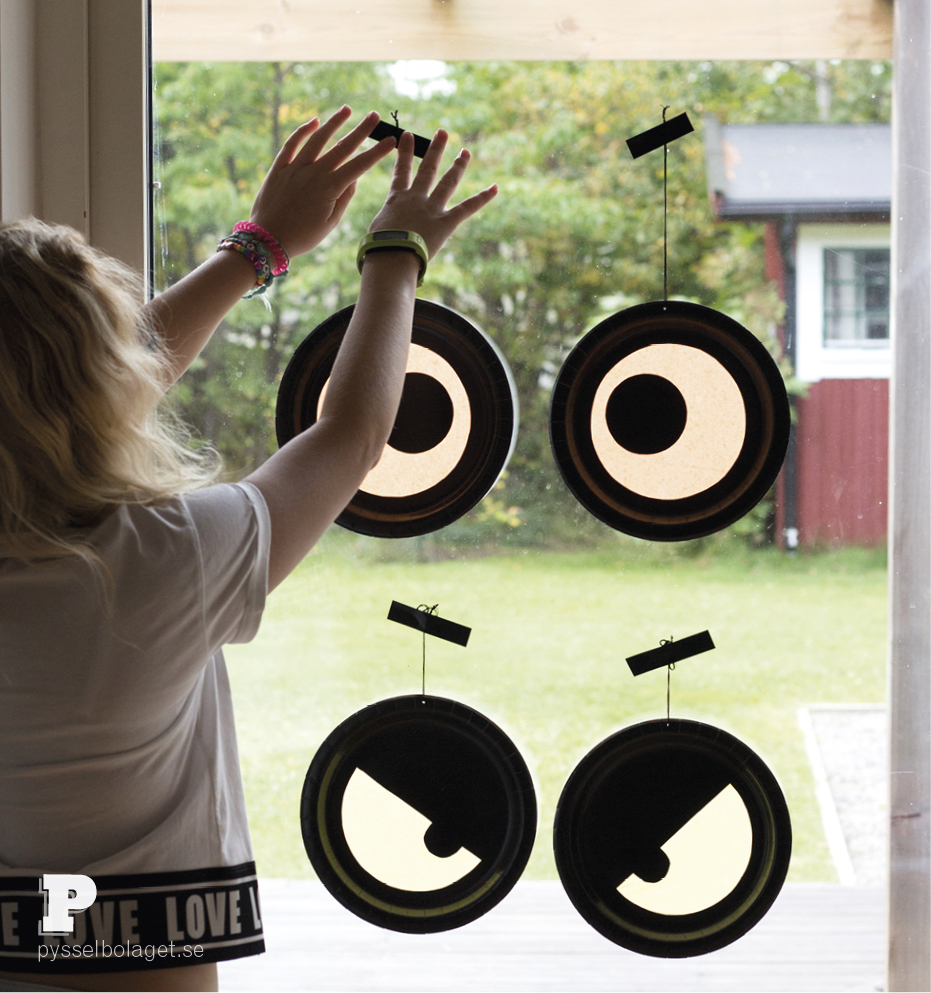 Done!