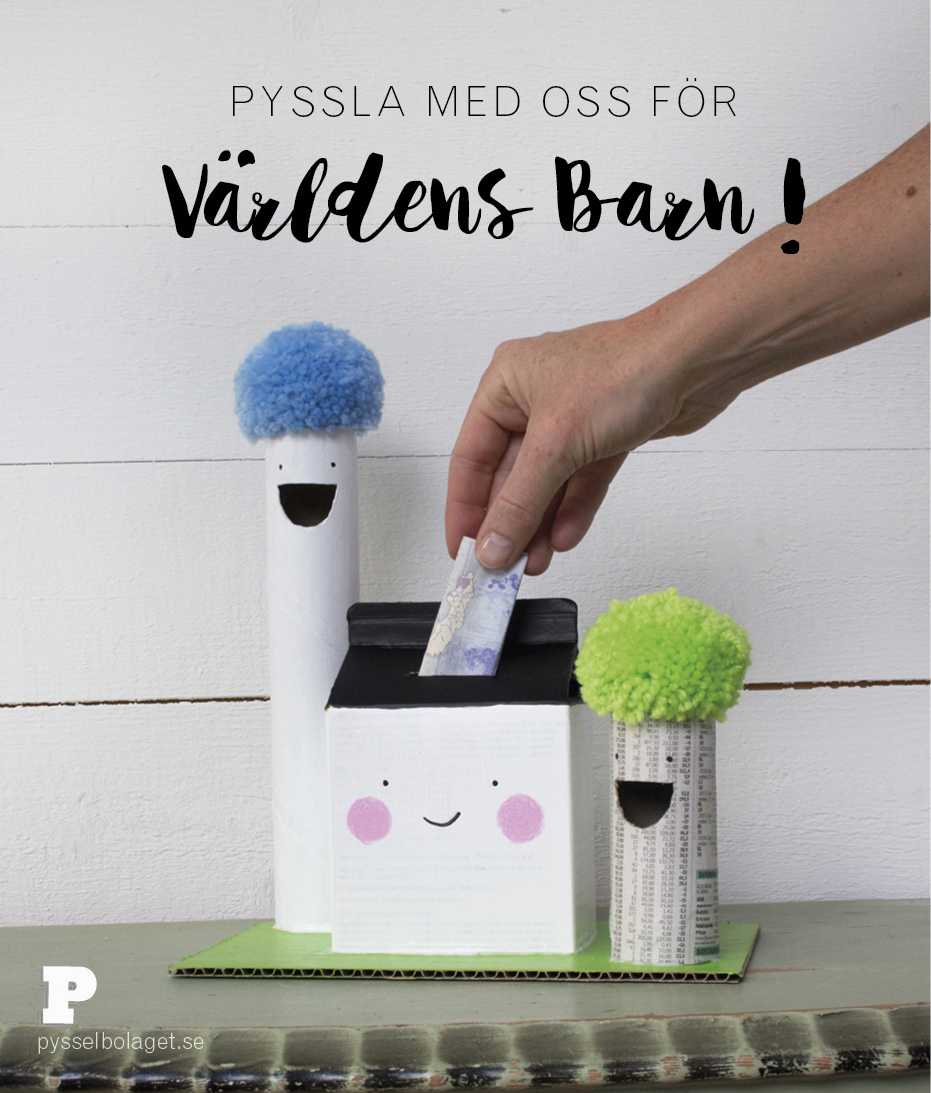 Yesterday was a day full of emotions for me. Pictures of kids running from war and starvation are on the news every day and I have felt powerless. Yesterday I finally decided to do something. I have now started a collection for the Swedish organization Världens barn (the children of the world). I want to encourage my fellow countrymen, and women, to create their own piggy banks with their own kids and together save up money for the organization Världens barn. Today we'll show your our piggy bank! It may look complicated, but it is easy and fun to make. Check it out.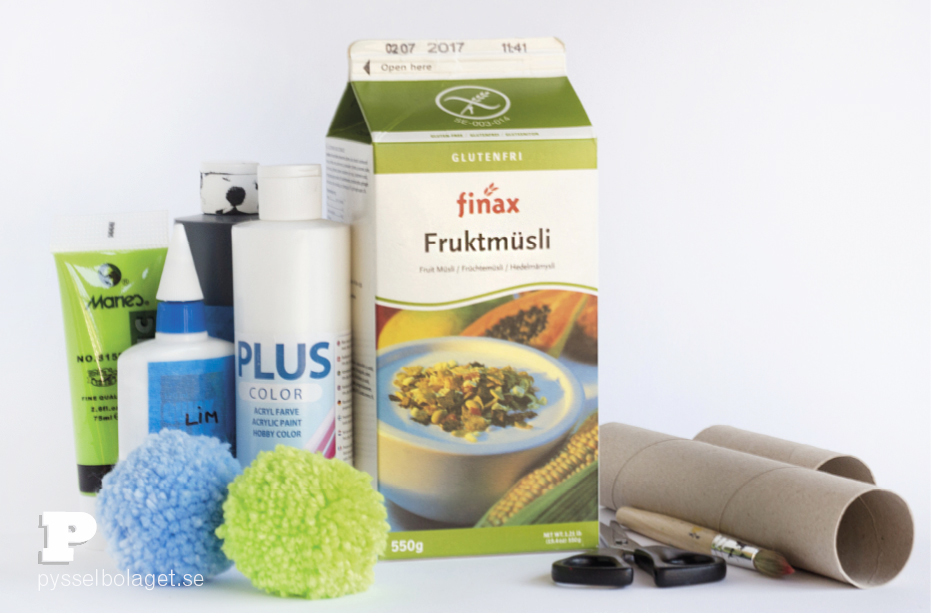 We use a müsli container, paper rolls, a piece of cardboard as base, acrylic paint, scissors, a brush, glue and a couple of  pom poms left over from a previous project.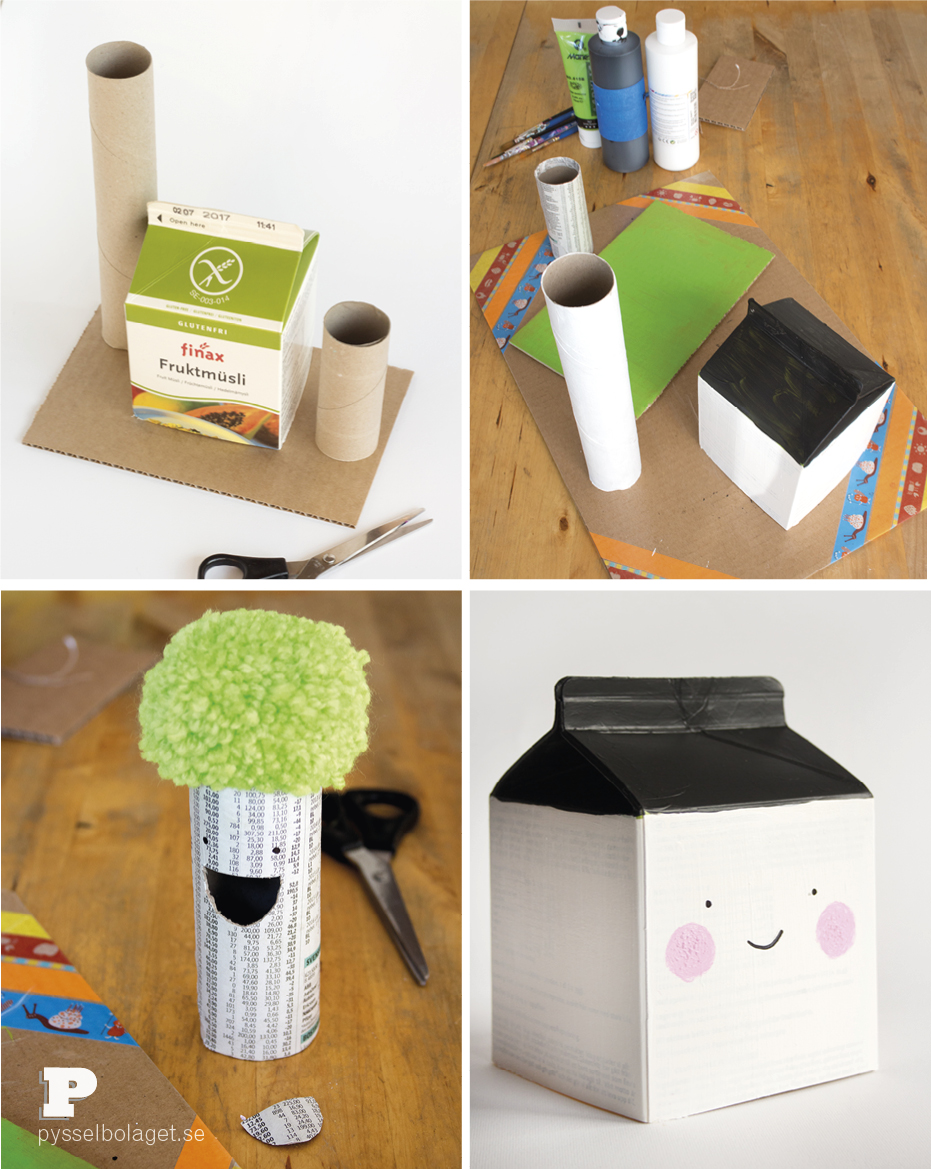 First, we cut to the container. We try the different objects out on our base to make sure they fit the way we want. Then we paint all parts. The little roll got a layer of newspaper instead of paint. When all objects are dry, the rollers are turned into characters. They get an open mouth, eyes and pom pom hair that we glue on. The house also gets a pretty face.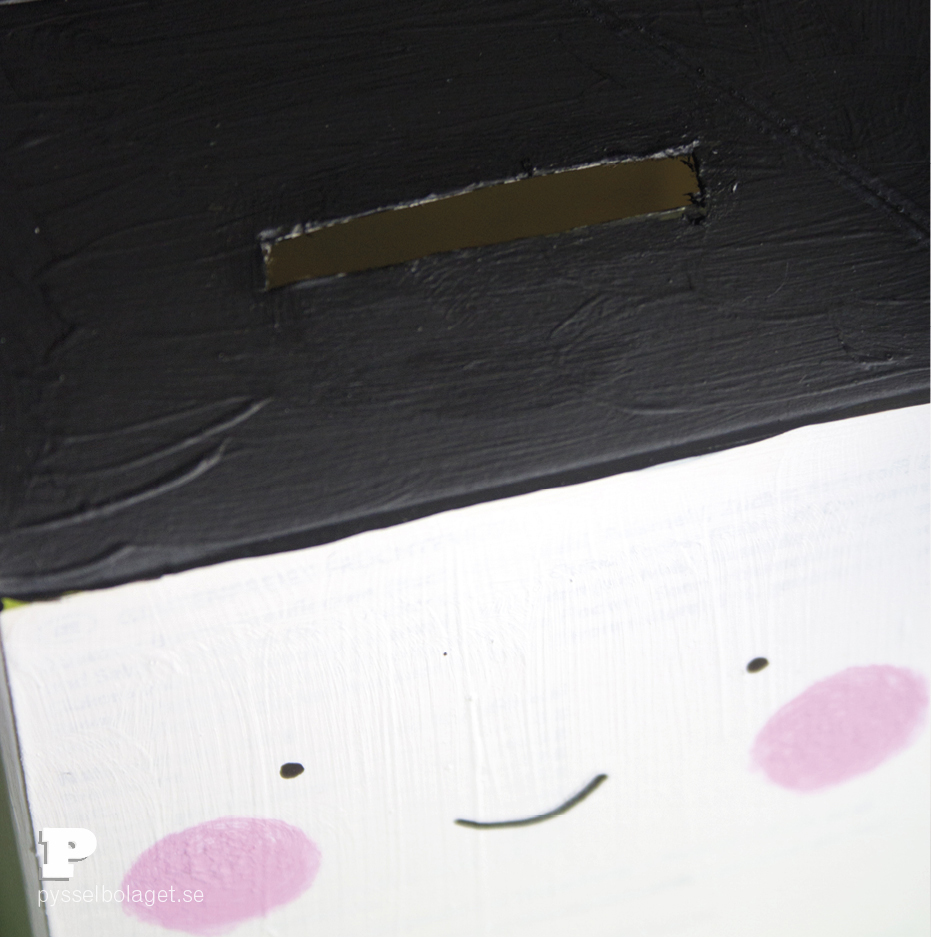 On the roof, we make a bigger hole, for bigger savings!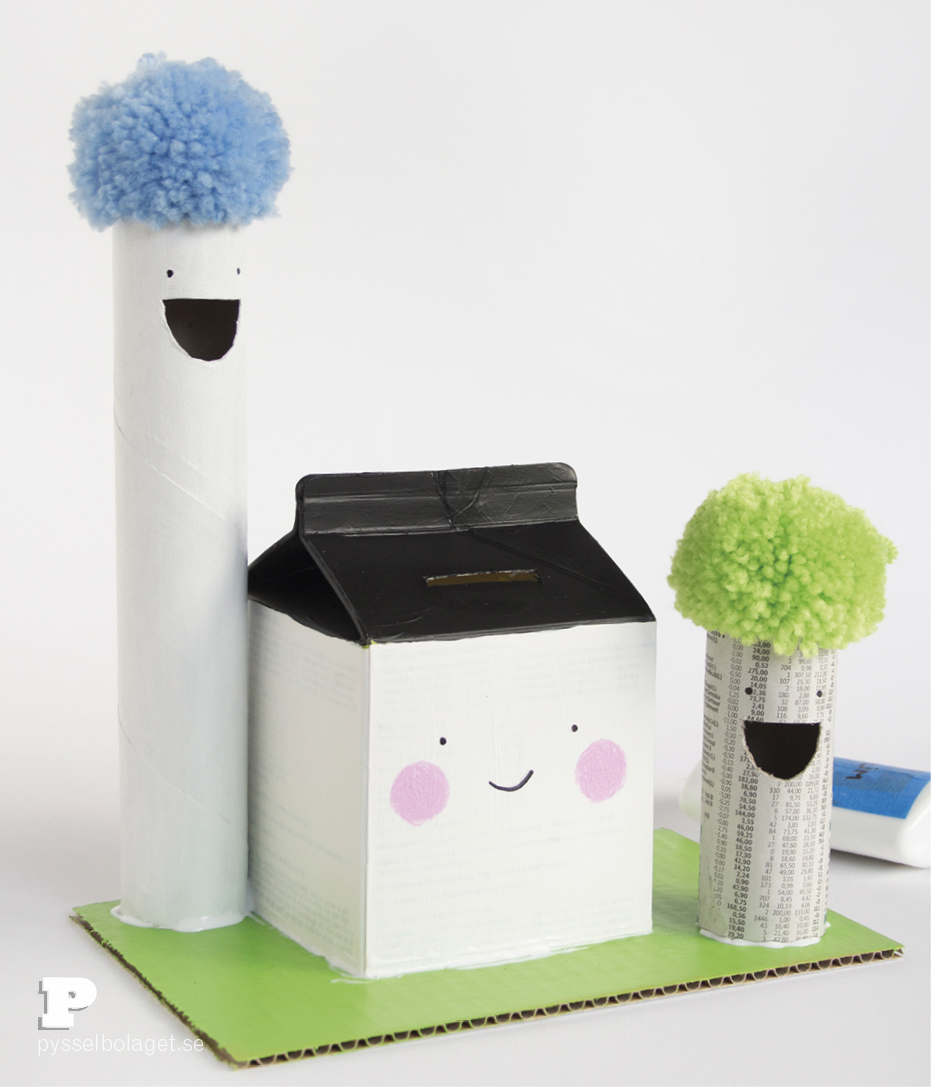 Finally all parts are glued on to the piece of cardboard. Out piggy bank is done and we have started to collect money. Every kid counts. Let's show the children of the world we care.