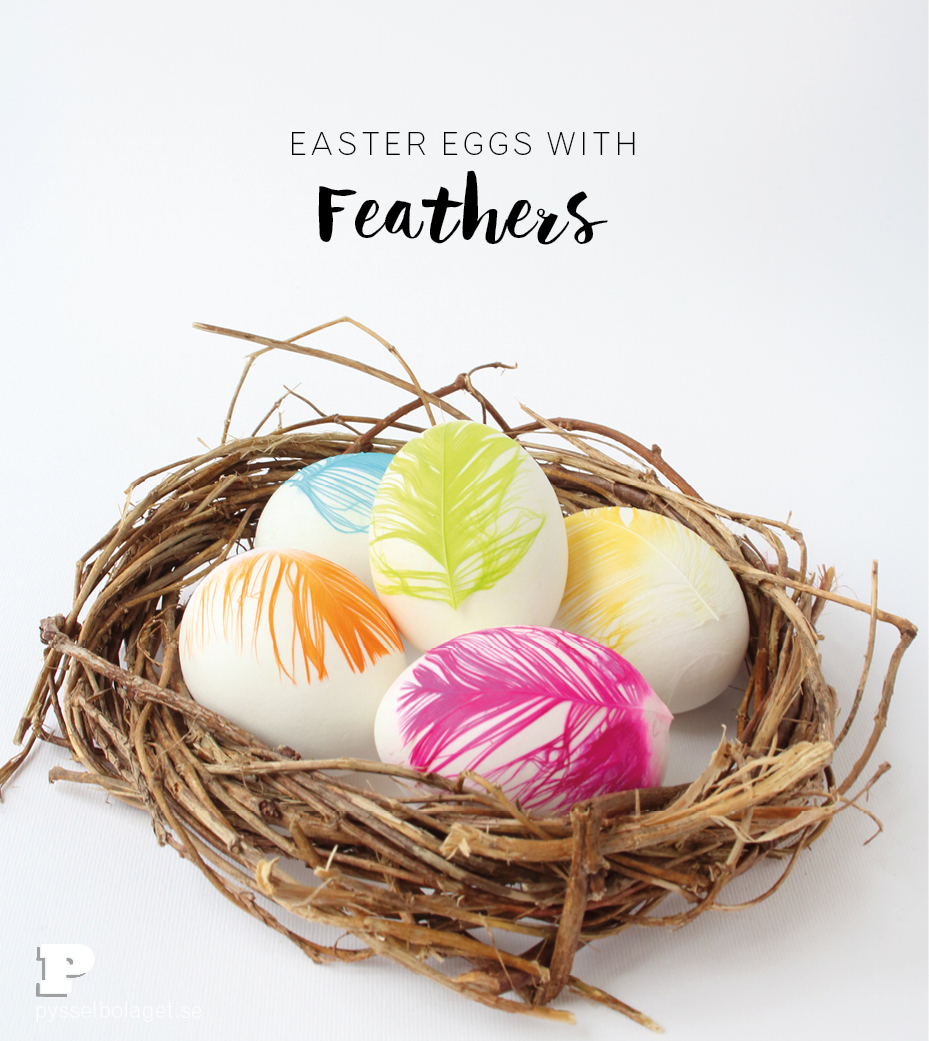 For a while now I have wanted to decorate Easter Eggs with spotted feathers. My crafty partner however didn't like that idea at all. She asked for color – and color she got. Today we make Easter Eggs decorated with colorful feathers!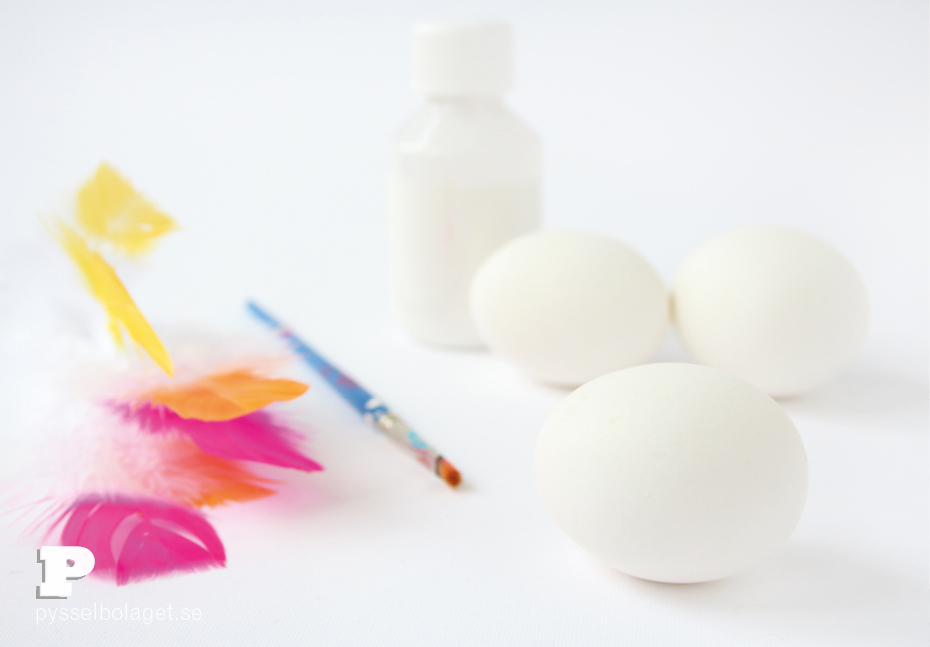 You need eggs, ours are hard-boiled, decoupage glue, a brush and feathers in bright colors.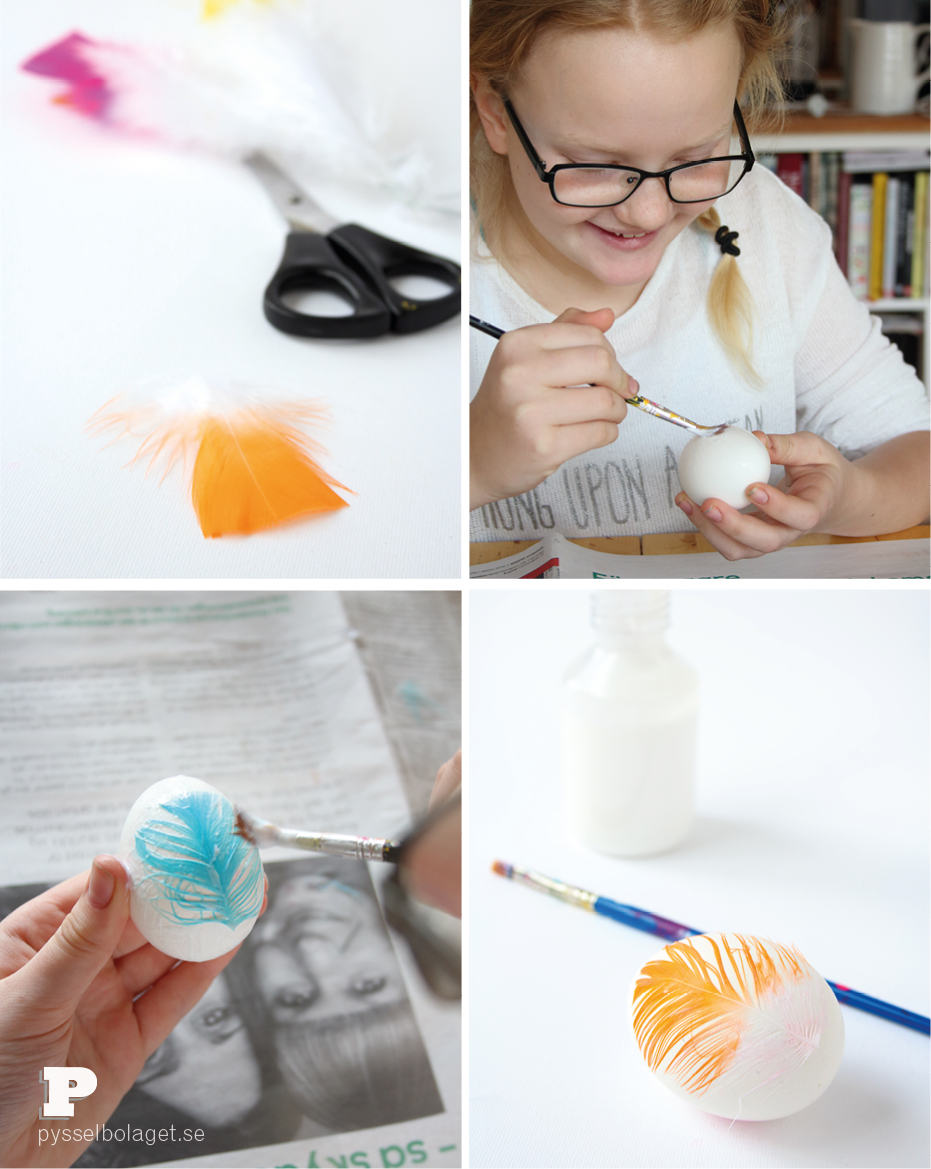 Cut off a piece of a feather large enough to fit on the egg. Apply decoupage glue on the egg. Place the feather on the glued patch and add more decoupage glue over feather and egg. Brushthe glue over the feather gently.
Leave the eggs to dry!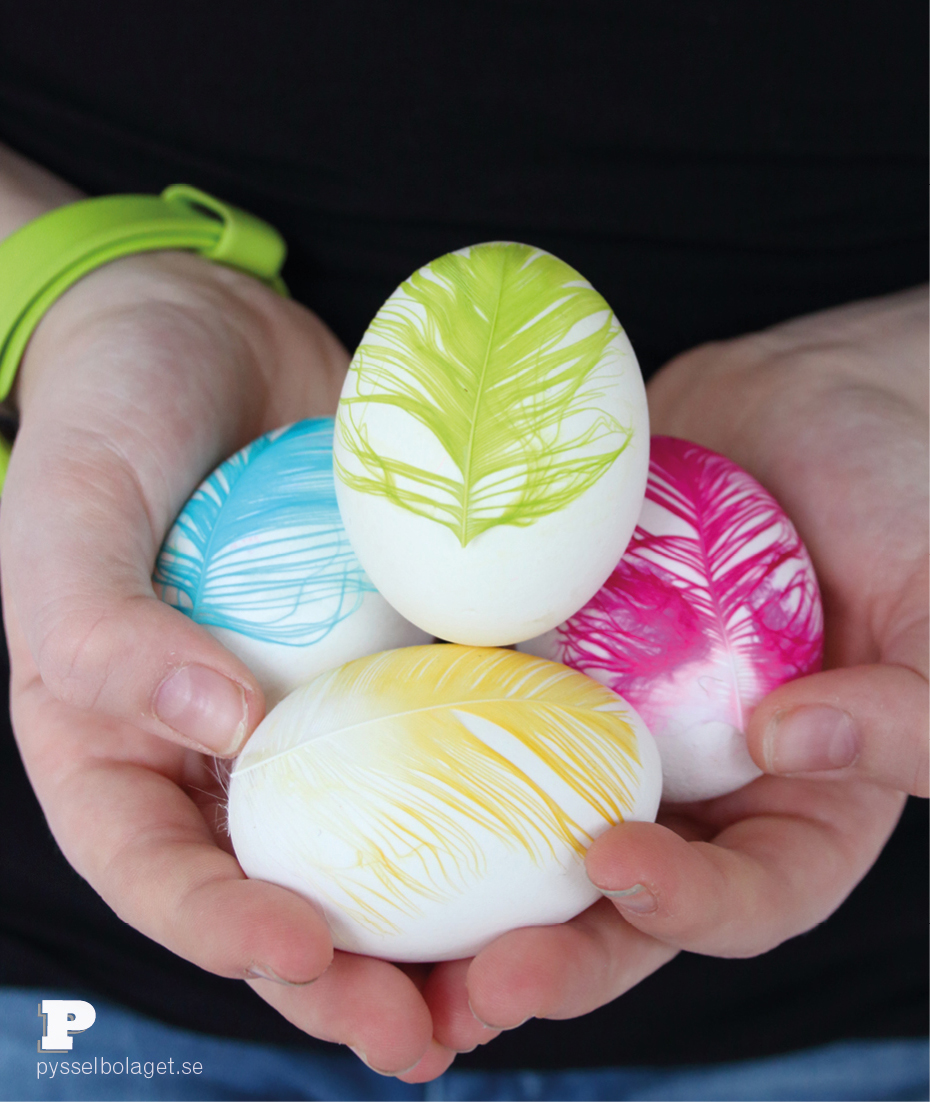 I'm happy we chose colorful feathers. I still love spotted feathers, but these colorful eggs fit better in our house.