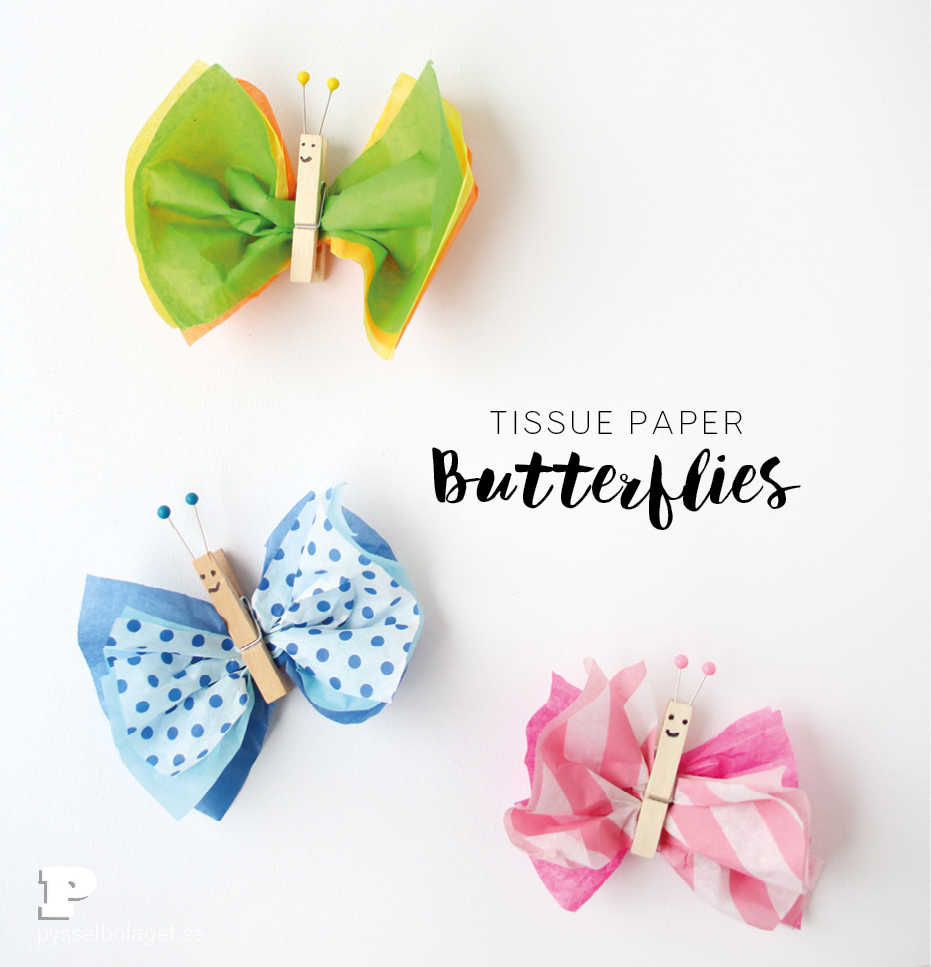 In Sweden we have a tradition to decorate birch twings for Easter. Ordinary twigs are dressed in brightly colored feathers and placed in a vase to brighten up our homes. This year we want something else and we'll make simple butterflies using clothespins and tissue paper. Tissue paper is a material we love to use for Easter, there are so many beautiful colors to chose from and it's easy to work with.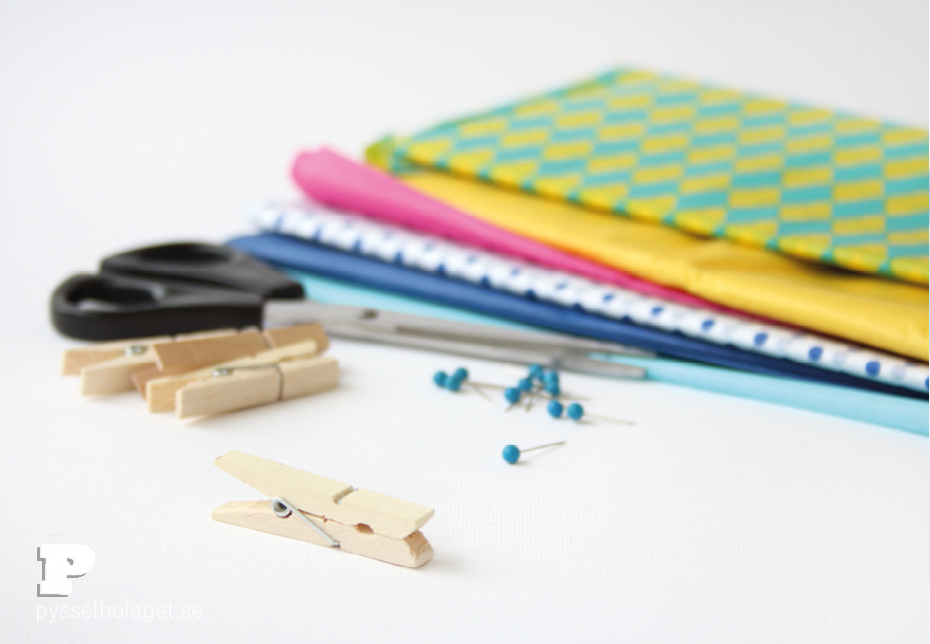 You need, clothespins and scissors. You may also need a pen and straight pins with color ball heads.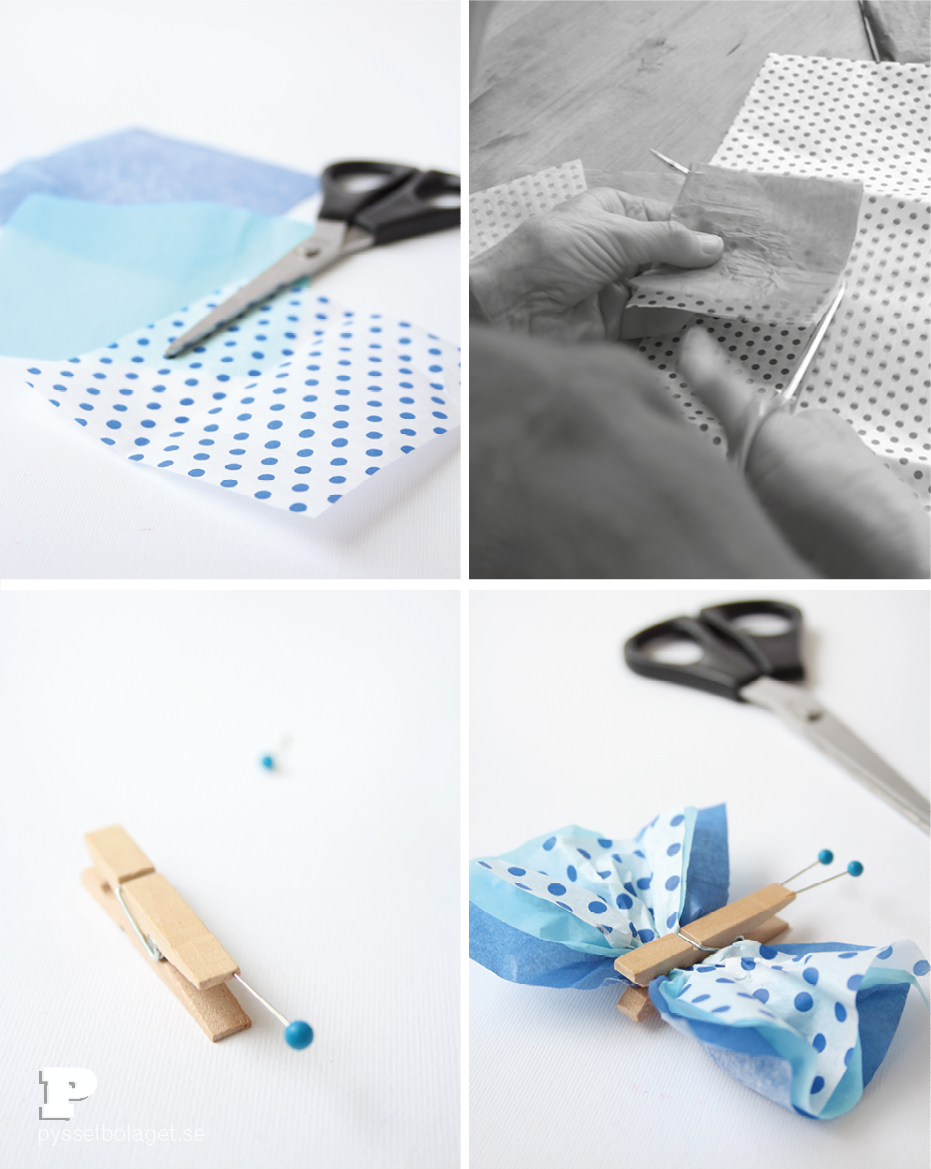 First cut the tissue paper into squares. We have used three different colors for each butterfly. Use the straight pins with color ball heads for antennas. Finally clip the clothespin over the middle of the three layers of paper.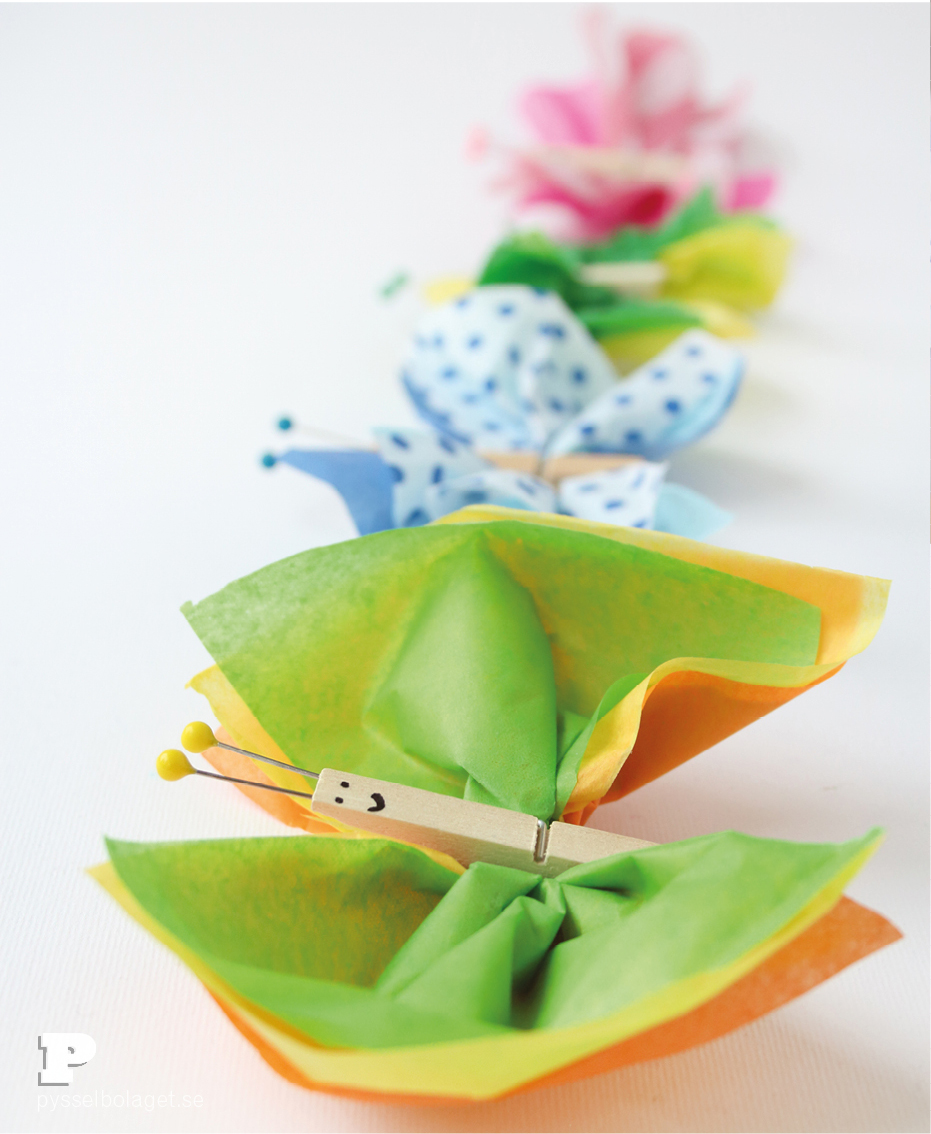 Draw eyes and a mouth on each butterflies with a pencil.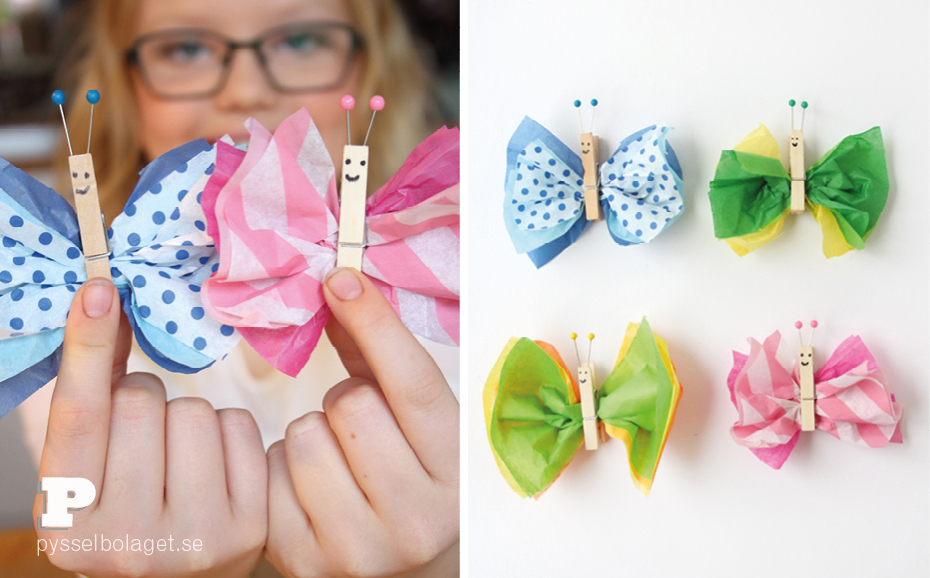 Pretty butterflies in bright colors are precisely what we need this gloomy season!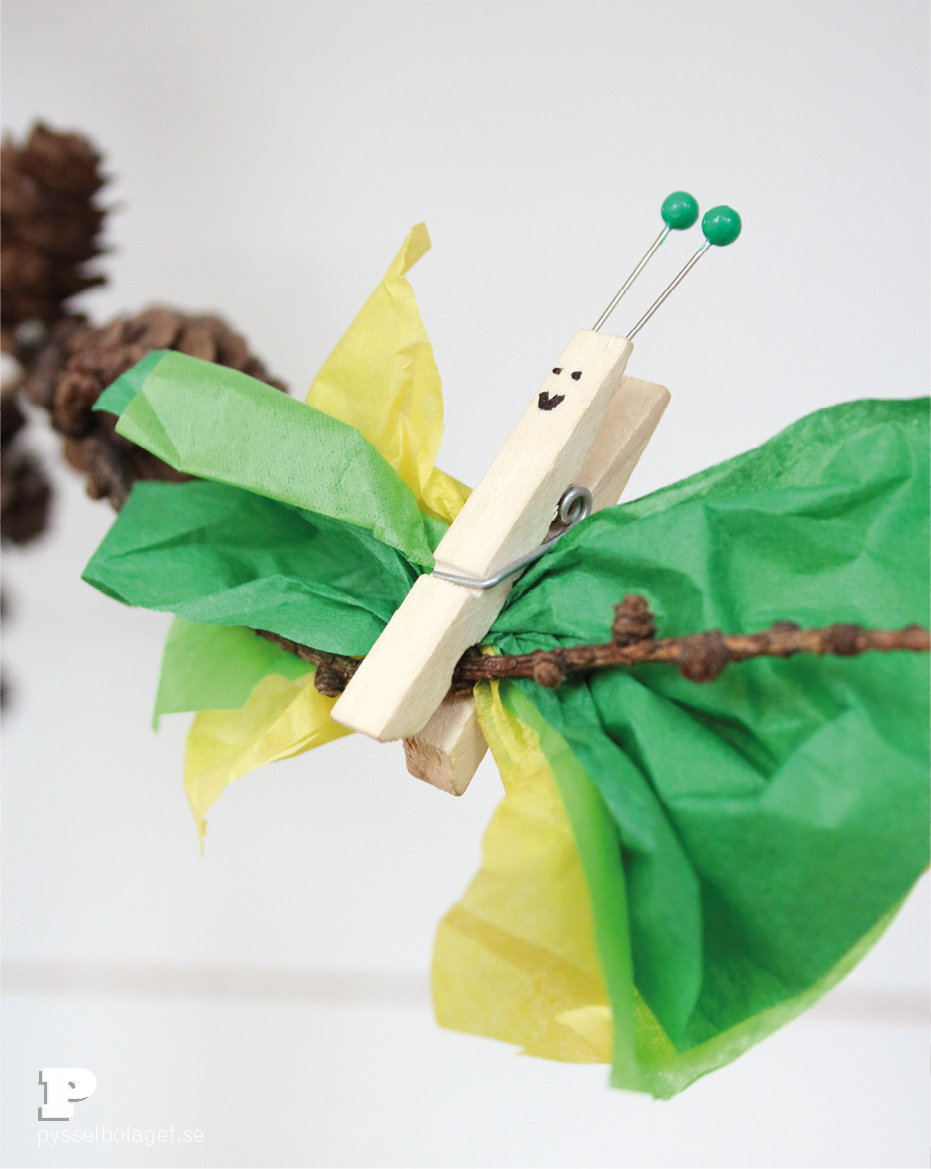 The butterflies are not only easy to make, but also easy to pinch onto our Easter birch twings.