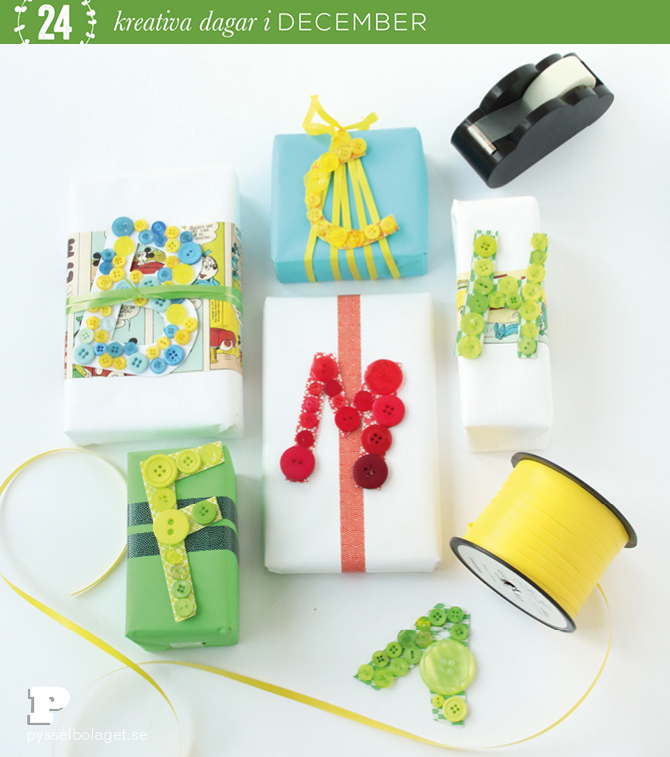 Today is the last day of the Advent Calendar 24 creative days in December. Yesterday Lina at Lina by the Bay shared clever ways to wrap your last minute presents. We put the final touch on our Christmas gifts with personalized gift tags made with buttons and cardboard.
Ni behöver kartong från till exempel ett flingpaket, enfärgat eller mönstrade papper, sax, klister och fina knappar.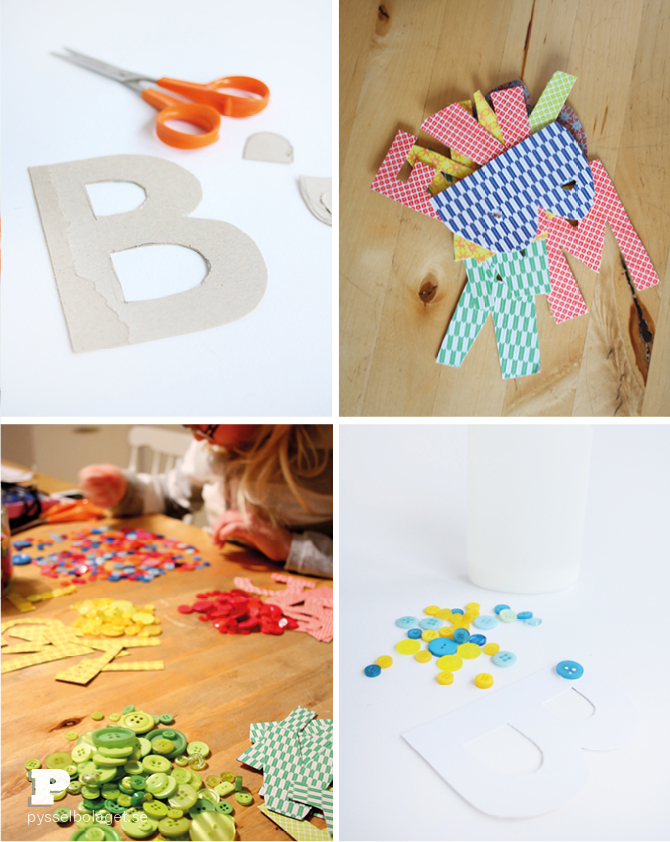 First, cut a letter out of cardboard. Cover the letter with a single colored or patterned paper and decorate with buttons.
Everyone in the family gets her or his own letter.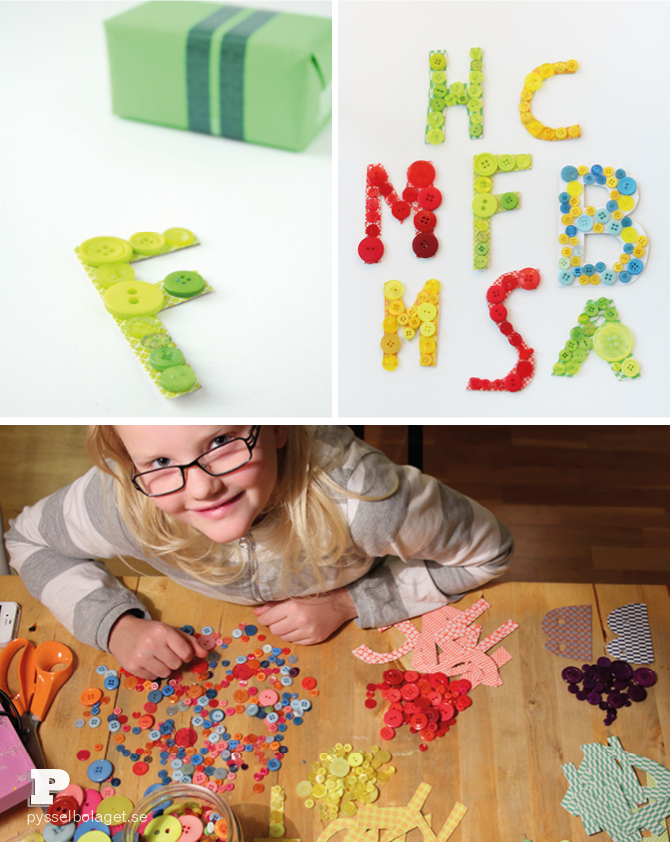 We put our letters on Christmas gifts but they can also decorate the Christmas tree or be used at the table setting. Freja choose unison colors for her letters and seems to like sorting the buttons.
With this craft we end the Advent Calendar 24 creative days in December and a very crafty 2015. Have a Merry Christmas and a Happy New Year. Thank you for been with us during our fourth year with the blog and we hope to see you here again in the new year!
1 Hildas hem, 2. Willowday, 3. Craft & Creativity, 4. Hemma med Helena,
5. Pastill, 6. Mini Piccolini, 7. Willowday, 8. Mormorsglamour, 9.Lina by the Bay,
10. Made by Mary, 11. Craft & Creativity, 12. Mormorsglamour, 13. Pysselbolaget,
14. Hemma med Helena, 15. Hildas hem, 16. Mini Piccolini, 17. Willowday, 18. Pastill,
19. Hemma med Helena, 20. Made by Mary, 21. Mormorsglamour,
22. Craft & Creativity, 23. Lina by the Bay, 24. Pysselbolaget