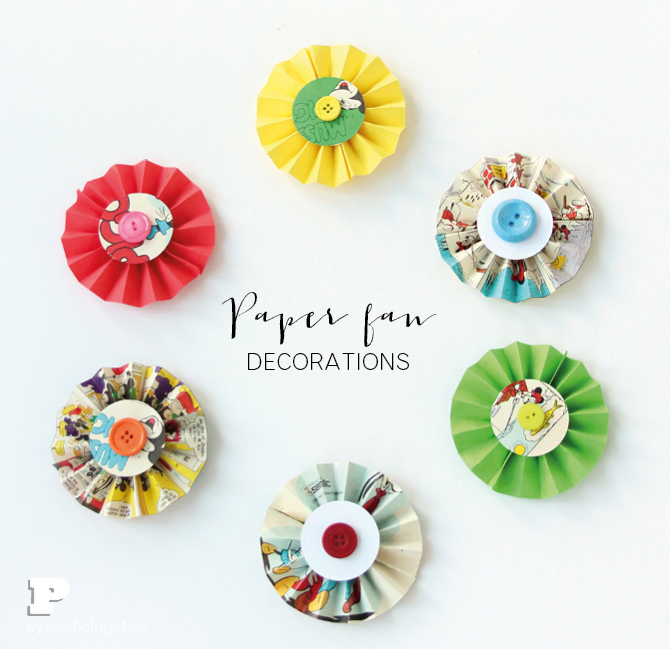 Today we're making things with comic book pages again! We think that the comic book colors works really well for Christmas, but you can use paper of your own choice.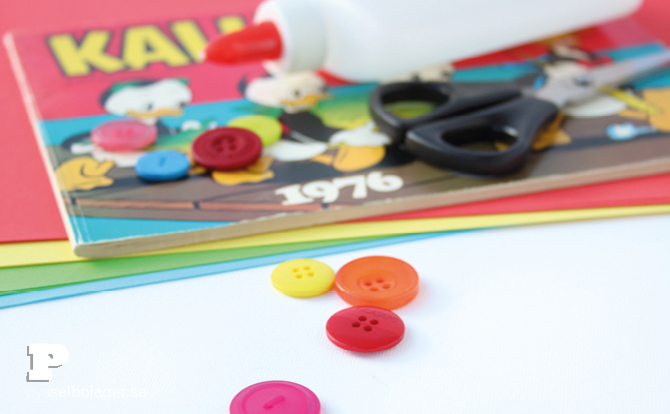 You need paper, scissors, glue and buttons.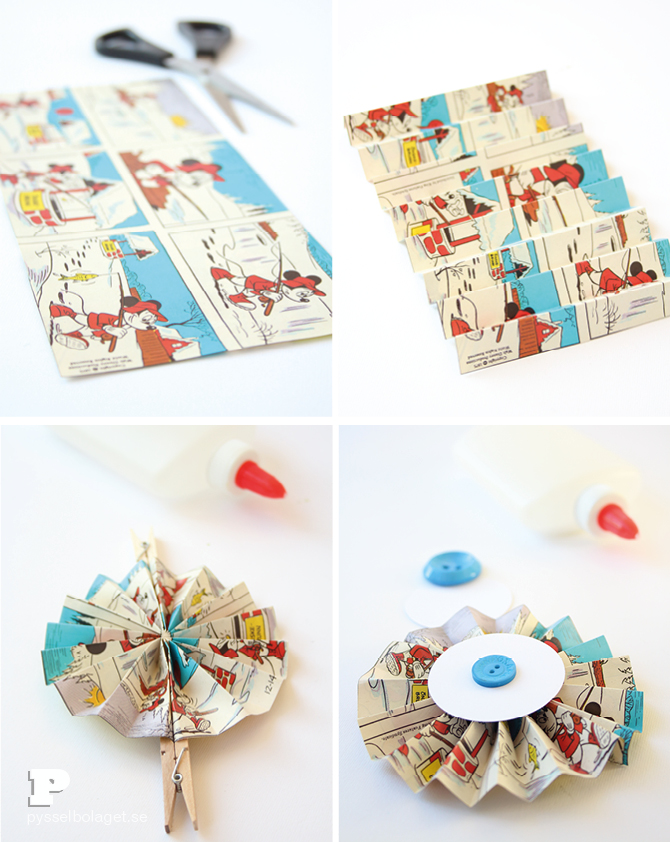 rst cut an oblong piece of paper. The paper should be at least twice as long as it is wide. Fold the paper in the length of the paper. Pinch the folded pack in the middle and fold it in half. Glue the short sides together. Cut a circle in any paper and paste it and a button on top of the paper fan. Once the glue has dried, turn the fan over and paste a paper circle and a button on the other side as well.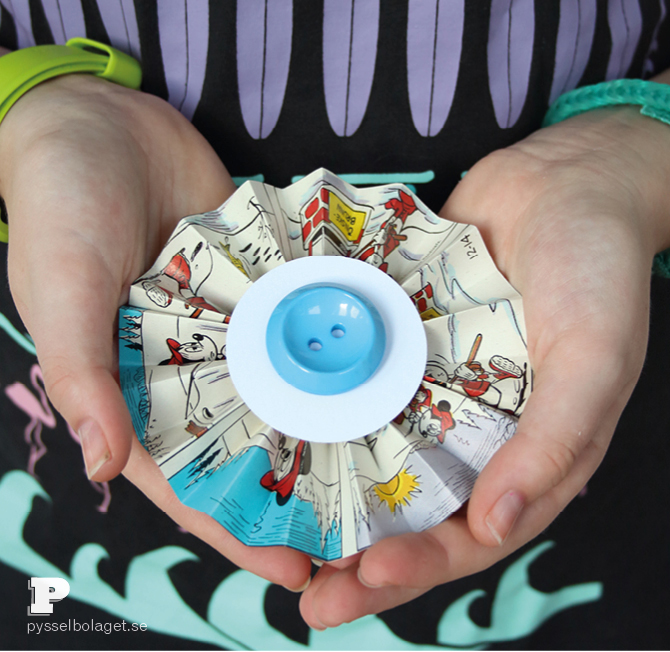 Paper fans can also be used to decorate Christmas gifts with. Our paper fan Christmas decorations will be hanging on our Christmas tree along with the woven paper hearts we made last week. We hope you like our comic book decorations! Next week there will be more.