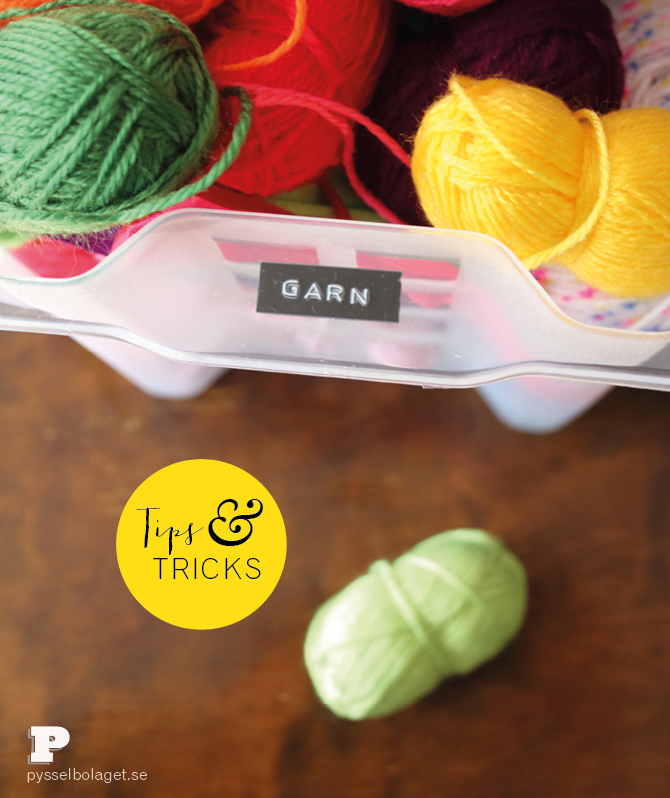 Keep you craft materials in order, it makes cleaning simple and helps creativity. It is simply easier to choose materials if you see what is available. But you don't need to buy expensive storage units to sort your the beads and paint jars.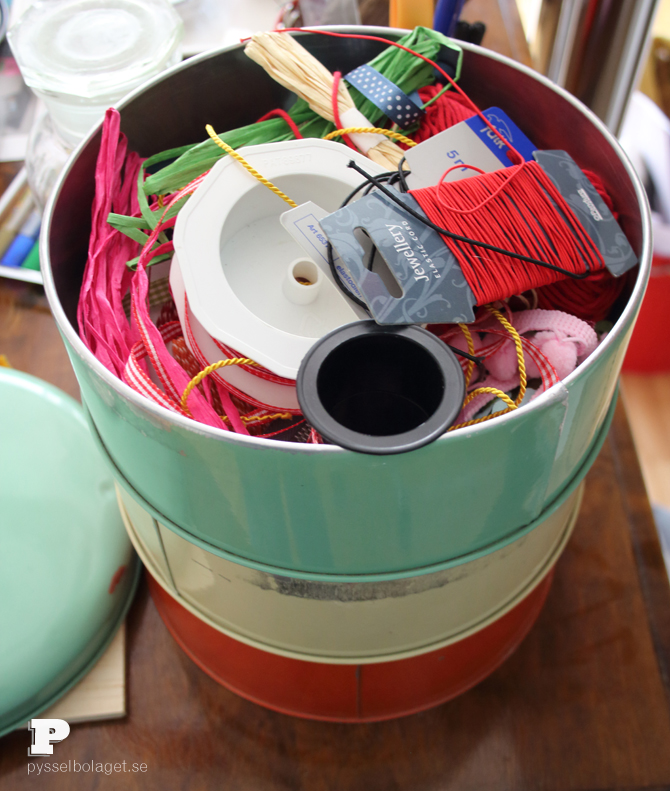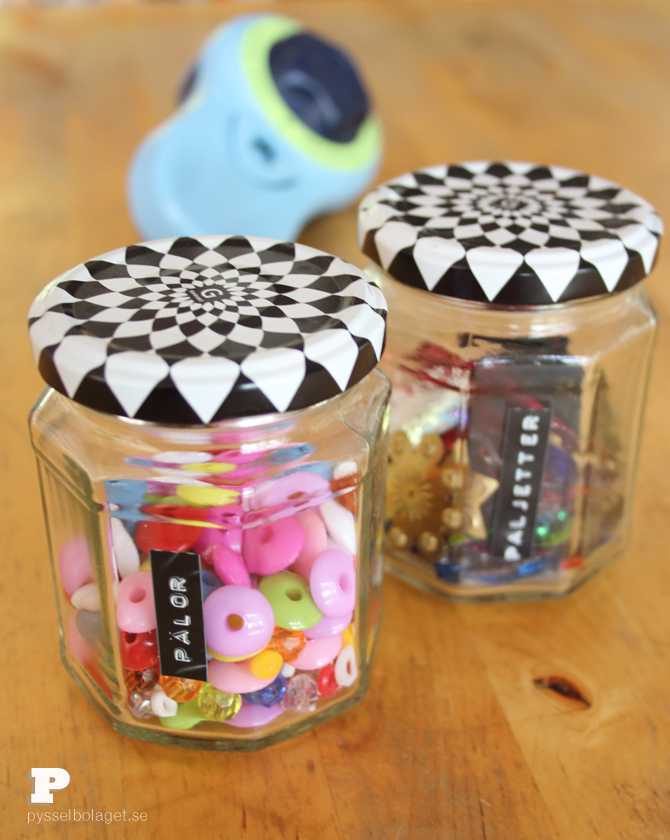 Old tins from flea markets make excellent storage for ribbons and yarns. Recycle pretty glass jars for beads and sequins.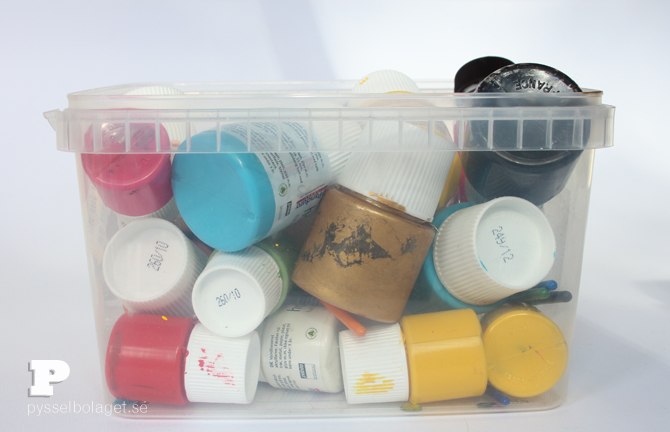 We bought cheap baskets to keep our fabrics and yarns in and from our local supermarket we got empty plastic candy containers – for free! An old classic – the Dymo – made Freja want to label everything. Now we have no excuse for placing things in the wrong container!