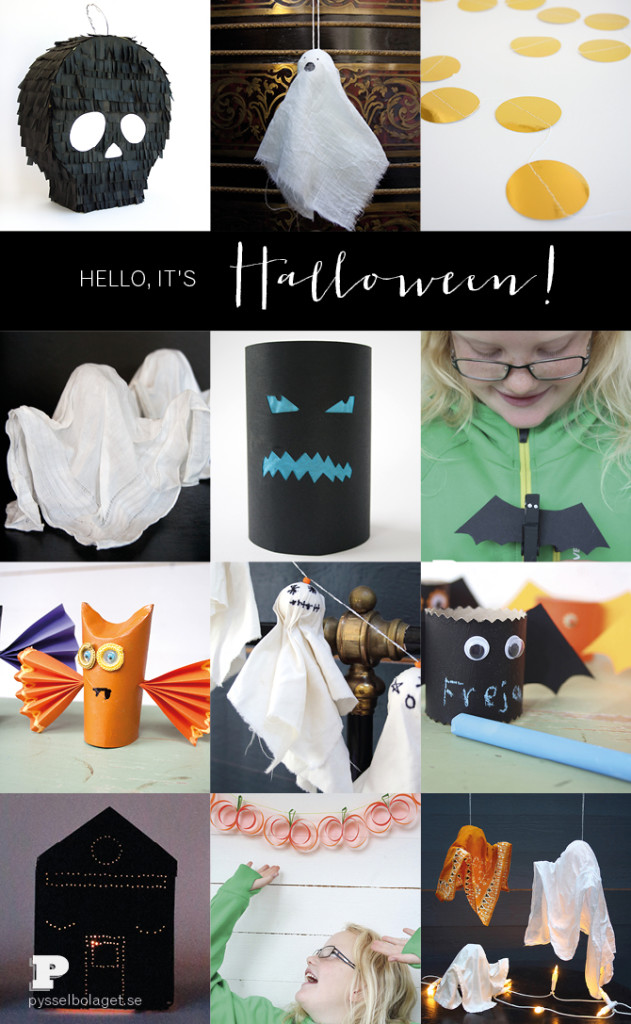 It is October and we're approaching Halloween! A time of year we love because we get to do lots of crafts. The rest of this month we'll fill the blog with creative crafts for Halloween, but today we have rounded up some of our past favorites. Read and enjoy!
1. The scull piniata is from our very own book. Read more about it here.
3. The gold garland is also from our book.
6. Bat Pegs
9. Napkin Rings
10. Halloween houses
11. Pumpkin Garland
Happy October!