Pennant bunting banners for parties are hard to resist. A banner simply makes a party more festive. Today we print patterns on fabric and to make our own banner for Freja's beach party.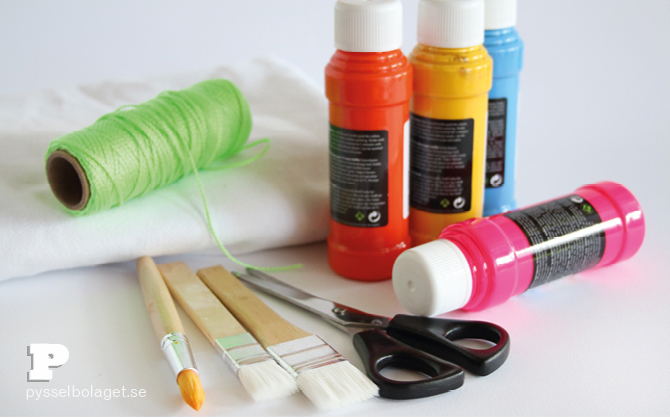 You need cotton fabric, fabric paint, scissors, brushes, a string, an iron and a sewing machine. We have also used stencils in plastic from a book Freja got some time ago.
We cut the fabric into smaller pieces to make it easier to handle. Since we are working outside today we tape the fabric on a paper tablecloth. The stencils we use is from the book Stencil 201 and they are in plastic. We also use wine corks at print patterns.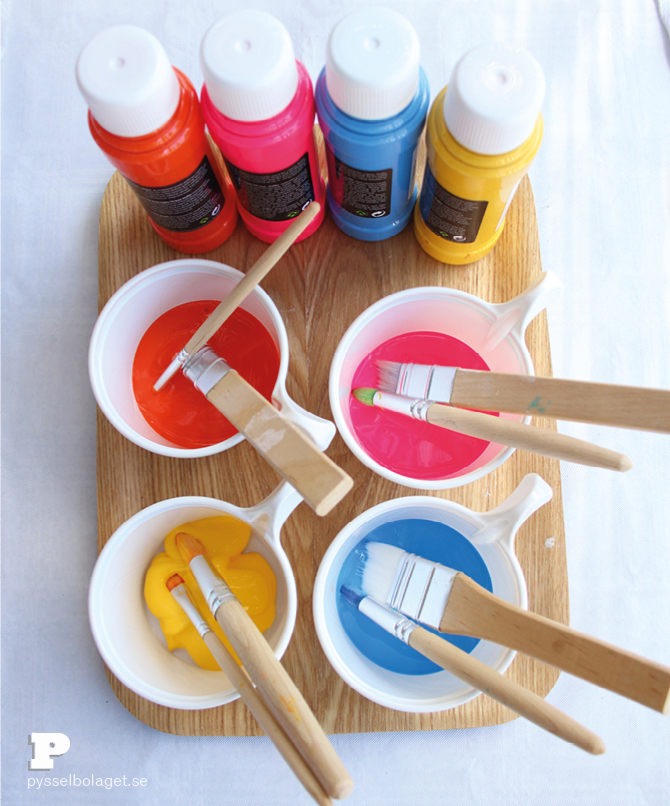 The textile colors are poured into plastic cups for every ones easy access. They look good together, don't you think!
When the pattern is done we leave the paint to dry. Then we fix the color with an iron. How hot and how long the paint needs to be fixed you'll find on the bottles. Finally Freja sew a channel for the string on our sewing machine.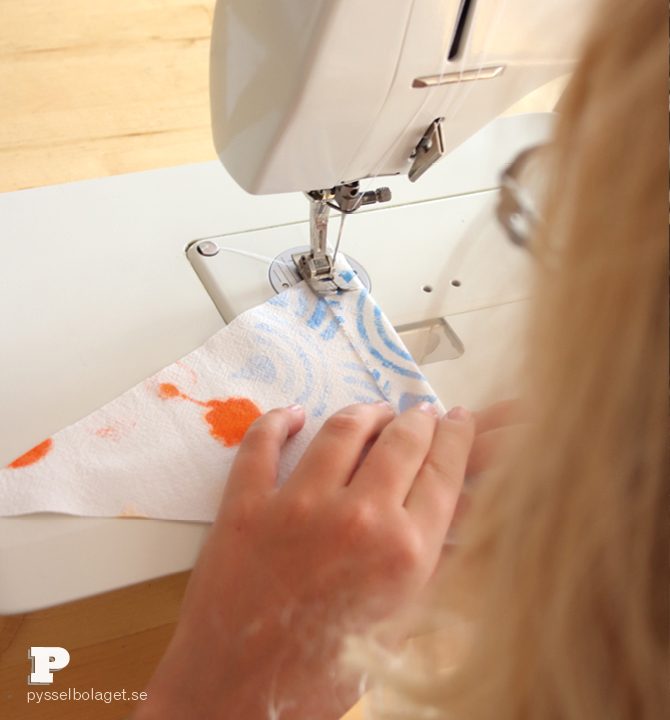 There are many simple but fun projects to do if you are a beginner at sewing machine. Check, for example, out our easy pillows from last year. Freja loves to sew on the machine. She's a fast learner but I keep myself nearby.
A Beach Party requires picnic on by the water. We hang our banner between two trees. Along with a bed sheet, a comfy blanket and a bunch of pillows and the party decorations are complete!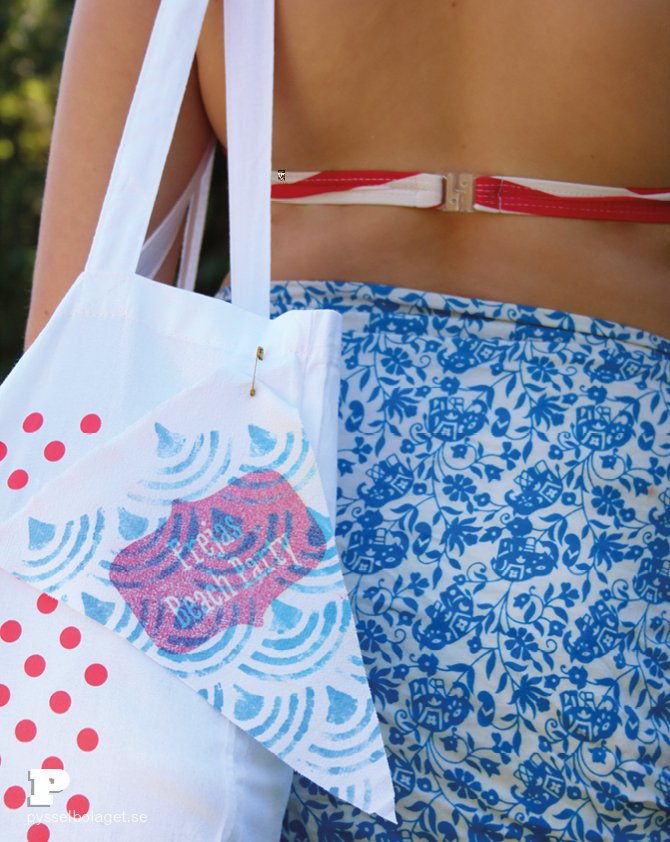 A few leftover pennants got to decorate the girls' bags. The Party was a success and we have a beautiful banner to use for many parties to come.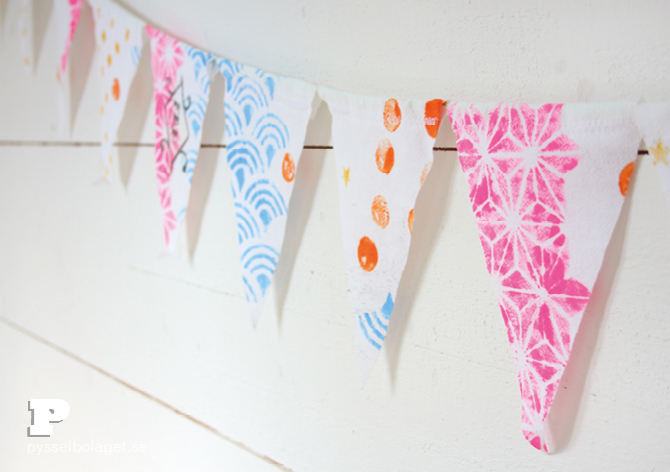 Here are more banners to make: