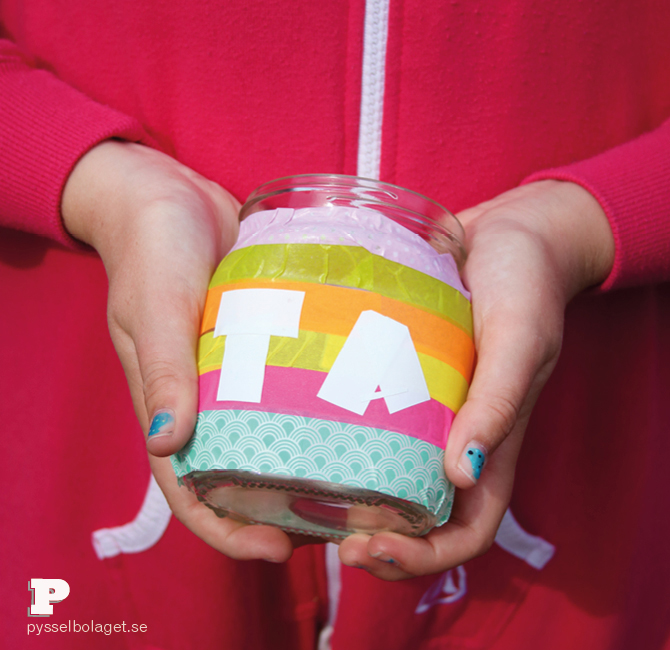 We continue to share our simple summer crafts. Today we decorate leftover glass jars and turn them into beautiful lanterns to use through the light summer night.
We have used empty and clean glass jars, washi tape and scissors.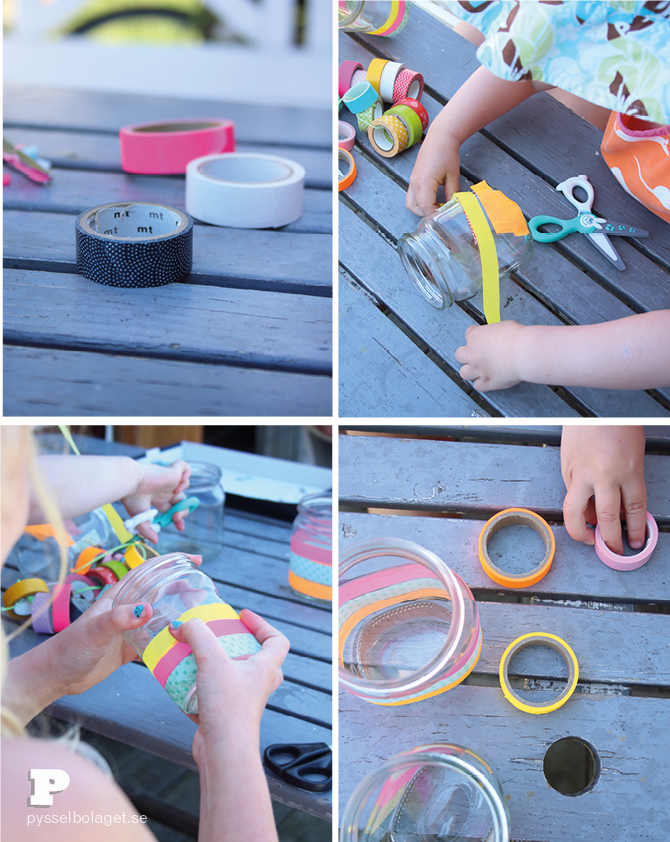 Washi tape is a Japanese paper tape made of natural fiber. It feels and works a bit like masking tape, but the big difference is that washi tape comes in all sort of patterns and colors. It is ideal to decorate our glass jars with. It is also easy to tear, which makes it extra good when crafting with kids.
"Too much is too much. Way too much is just right."
The colors and patterns of the washi tape really encourage creativity – regardless of age and crafting experience. This particular day we were four happy crafters, in age between 4-45, and we all had so much fun! Needless to say we were as proud as it gets when our lanterns were lit in the evening.
Use as much tape as you like on the outside of the jar, just make sure the tape stays in the outside. The jar, and especially the edge, gets very hot when you light a candle in it. Also remember to never leave lit candles unattended.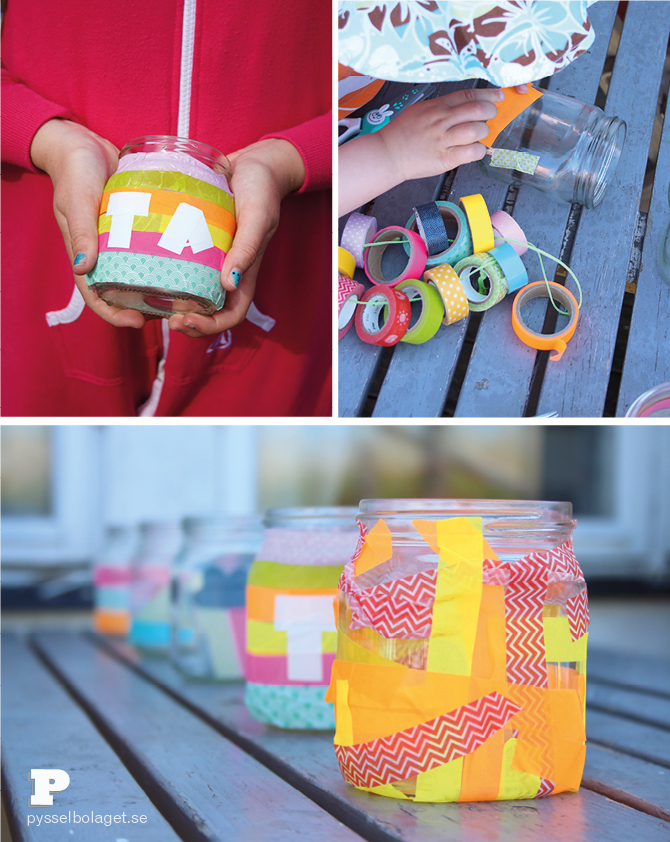 Washi tape is available at most craft stores, from our friends at Make & Create, and in some large department stores. It also make a great gift from creative crafters of all ages!