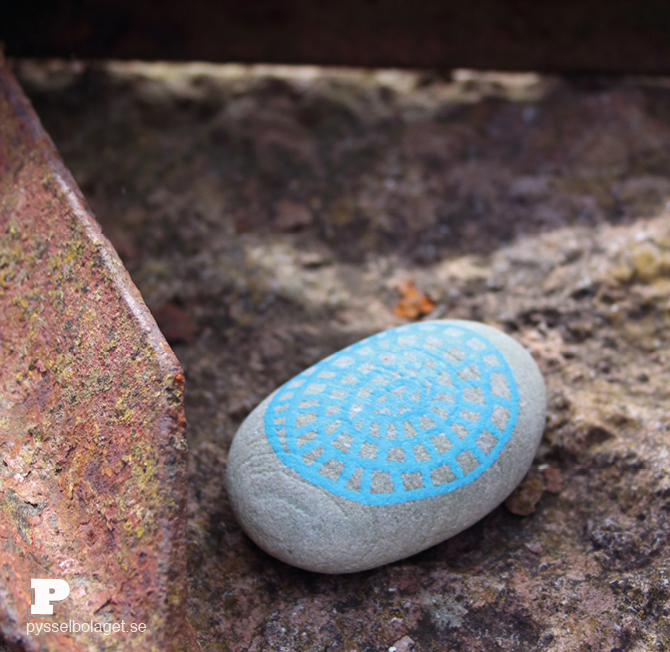 Welcome back! The schools in Sweden will soon begin, but we'd like to share some simple and fun craft we made in the summer. We only brought a few craft materials with us on vacation and today we want to show what we did with some nice smooth rocks we found.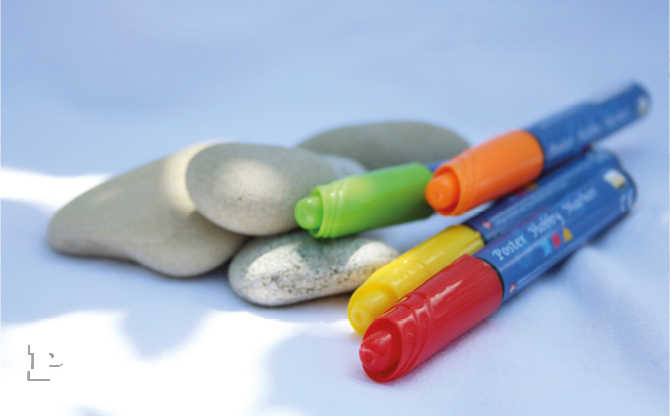 We have used smooth white rocks we found on the beach. We are also used Poster Hobby Marker from Make & Create.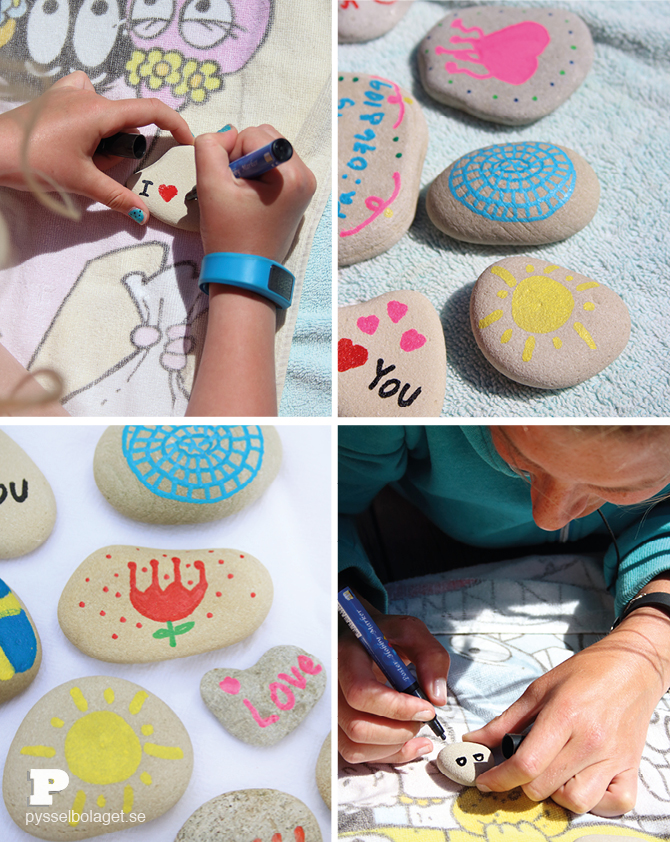 The summer weather in Sweden have not been that good this year, but for a few days we had brilliant sunshine from a clear blue sky. On a wooden deck in the sun our rocks got decorated with patterns, large and small – and plenty of color.
Rock art in progress!
Drawing on rocks is a suitable craft for crafty people of all ages. Little Miss N, almost 4, chose carefully among her favorite colors before she decorated her rocks. The rocks make a pretty summer memory when winter comes. If you like to place the rocks outside, in the garden or on a balcony, you should give the rocks a coat of varnish. Otherwise the paint might fade after a while
Easy and fun – don't you think! With rocks found on the beach and some poster markers we made happy summer memories to keep for long winter days.