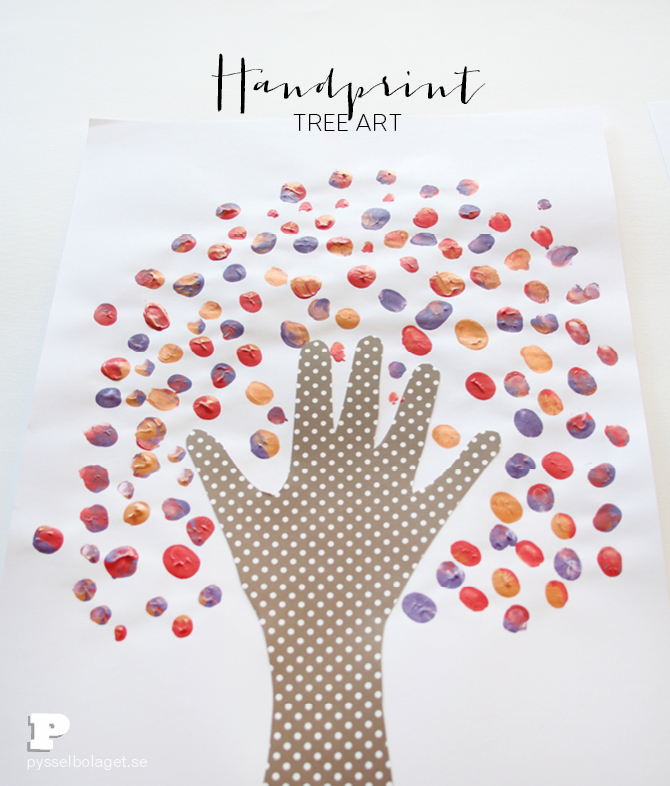 Today we make a quick and easy craft – handprinted trees and paper trunks. Check it out!
You need a large white paper, colored paper for the trunks, scissors, glue and hobby paint. We also use a paper plate to mix colors in.
1. Start by tracing out a hand and a piece of the arm to make the trunk. Draw directly on the colored paper and cut it out, or drawing on a white paper which then is used as a template for the colored one. Paste the trunk on the large white paper.
2. Now it's time to mix the paint. Freja makes a mix for fall, spring and summer. Then use a finger to print leaves on the trees.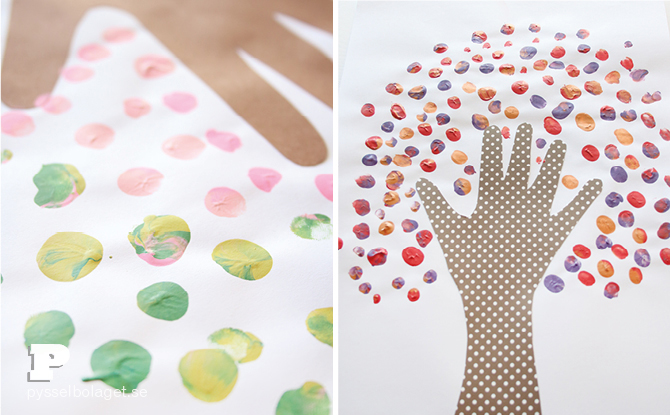 Our trees turned out like this! Spring with cherry blossoms, summer in yellow and green and autumn in purple and red tones.