For the second time this week we're working together with our network The Creative Collective Sweden. The theme today is Eggs. Freja and I turn old easter eggs into dioramas. Check out #tccspåsk on Instagram to see what the others have made today. You are of course also welcome to post your own easter pictures at #tccspåsk!
You need Easter eggs, wire, tissue paper, scissors, glue and things to decorate the eggs with, for example candy, twigs, feathers, toys and sequins.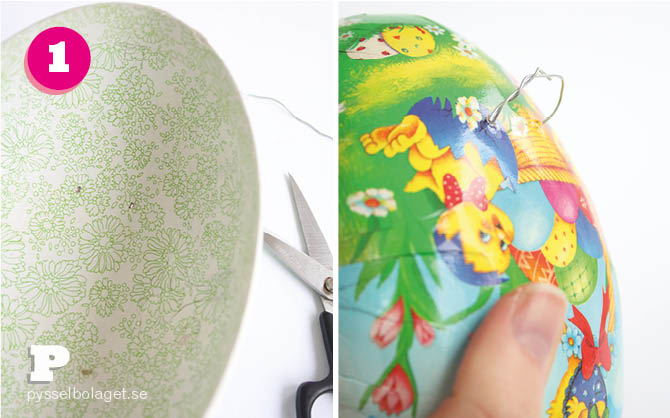 1. We begin by making a hanging device for the egg. Make two holes in the egg using a sharp pair of scissors. Thread a piece of wire through the holes and shape the wire into a loop.
2. We have chosen to make a rim of tissue paper around our egg. Fold a strip of tissue paper in half and cut fringes. Glue the tissue fringe on the egg. Now it is time to fill the egg! Use candies, twigs, feathers or toys. We made a small nest of a twig and glued buttons on another.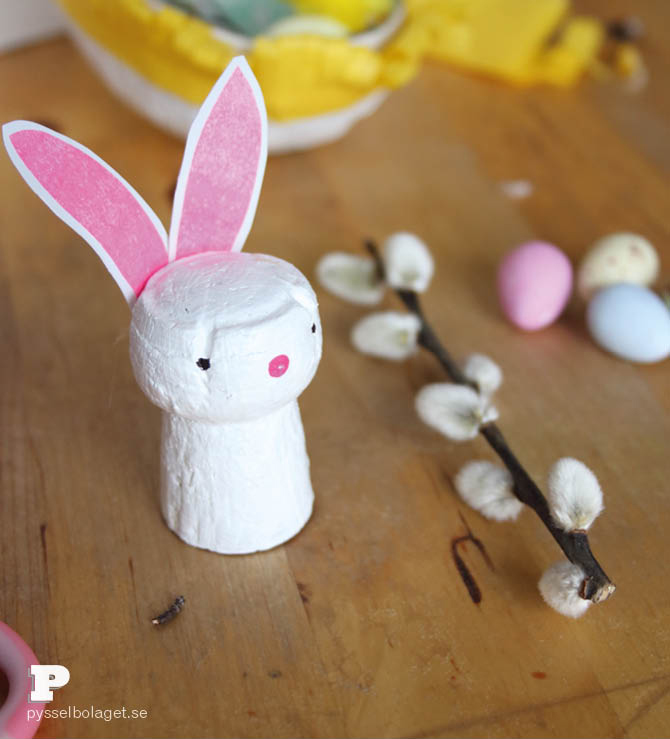 We also used a rabbit we showed on the blog last week. He will get a bow tie to wear and a willow to keep him company in his egg.
Voilà – Easter Egg Dioramas! Check out # tccspåsk on Instagram for more ideas for Easter.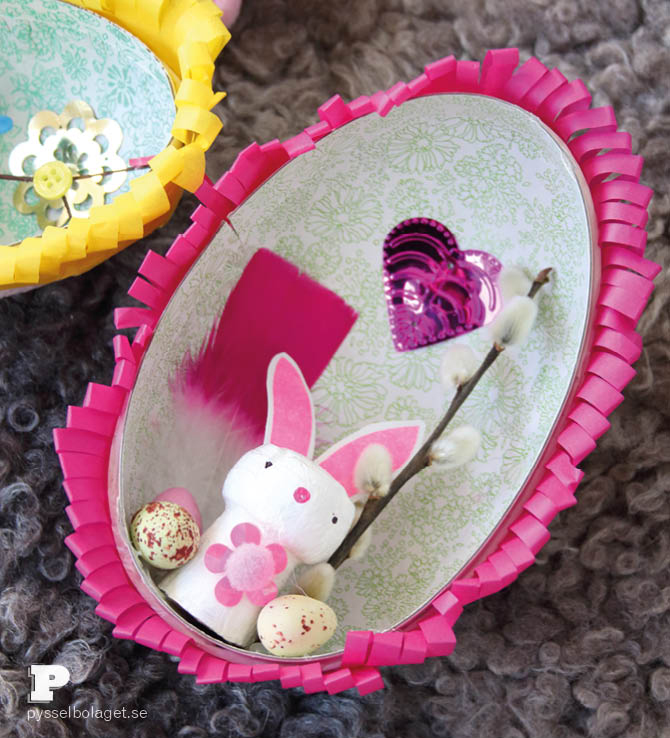 Happy Crafty Easter wishes from