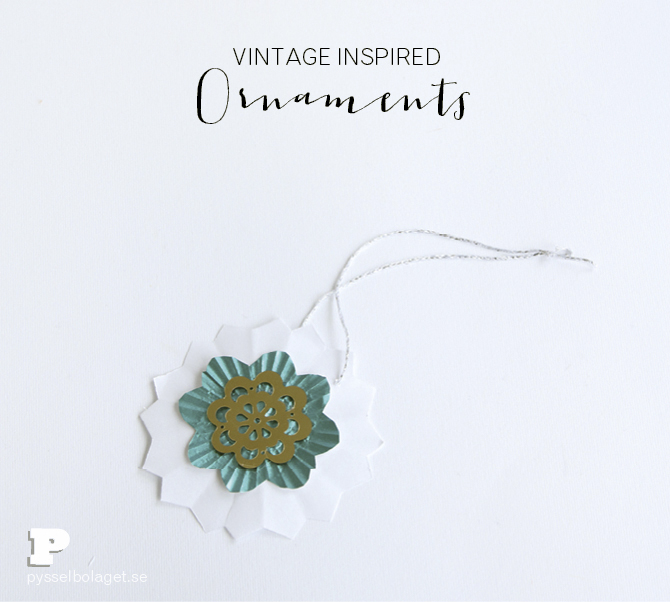 Today we are making Christmas ornaments inspired by vintage decorations found at a flea market.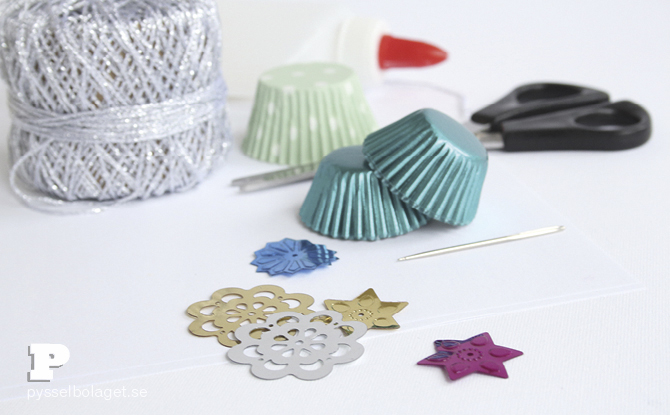 You need white paper, mini foil cupcake liners, sequins, glue, scissors, needle and yarn.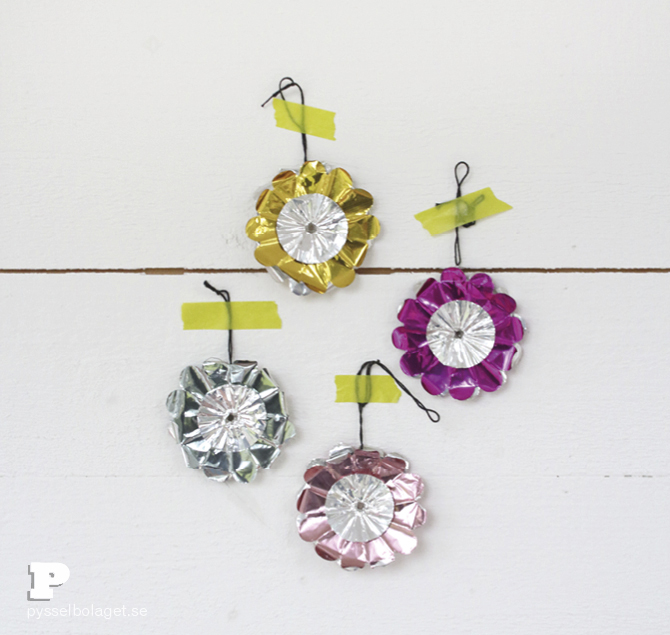 This time of year shops and department stores are filled with crispy new Christmas decorations. But we don't care much for the new and crispy, we like old things that have a history and that can inspire. These vintage decorations we found in a basket at a flea market and they inspired us to make our own.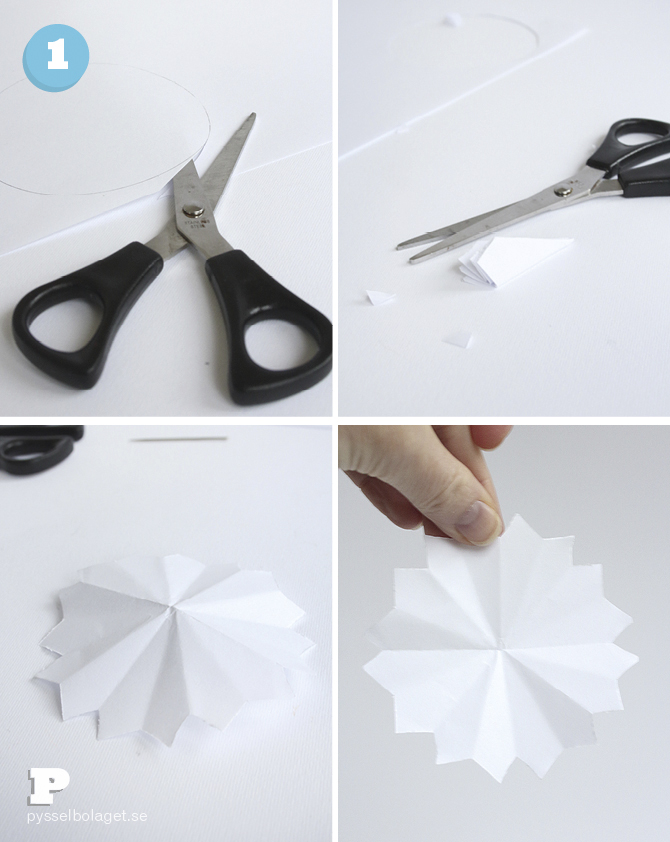 1. Start by cutting a circle of white paper. Cut the circle to a star or trim the edges with a pinking shears.
2. Flatten out a mini foil cupcake liner. Also, cut the edges of the cupcake liner and then paste it onto the paper along with a piece of sequin. Finally attach a string of yarn on the edge of the paper ornament using a needle. Done!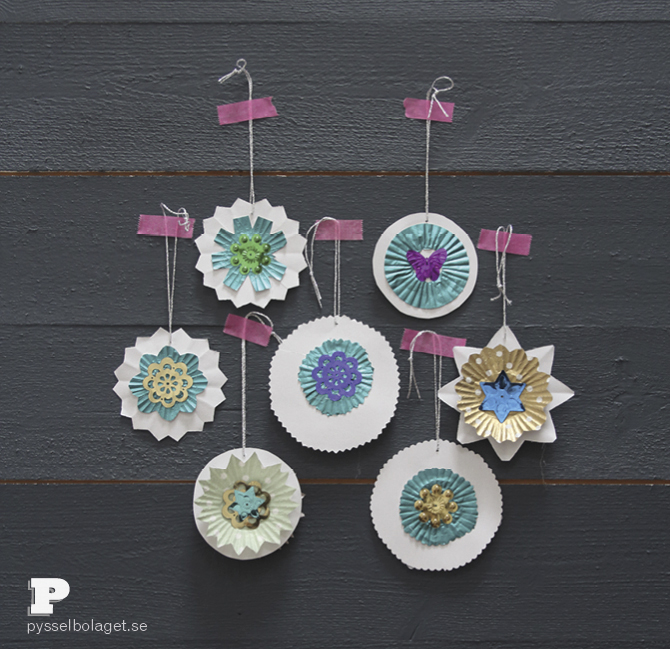 As you can see is the ornaments can be varied endlessly! Look through cupboards and drawers to find stuff to decorate with, it can be beads, old gift wrap or small pieces of aluminum foil. We have decorated both sides of the ornaments and will hang on the Christmas tree!