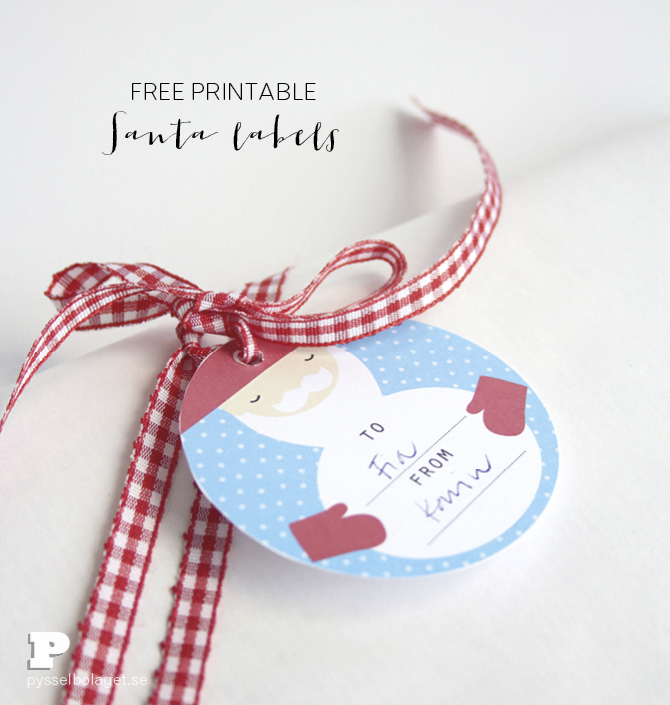 Remember last years  DIY advent calendar? It's been popular this year too and it makes us very happy. Today we give you the same santas, but as round gift labels. Last year's square labels can still be found here.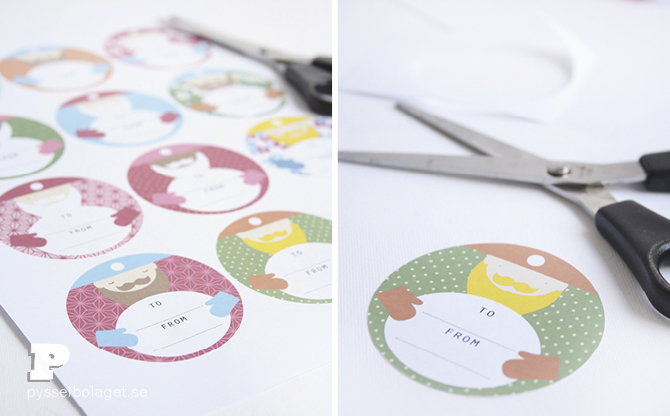 The labels can be downloaded as a pdf here. Print them on a thick white paper, and cut them out.
Happy holiday to all of you!