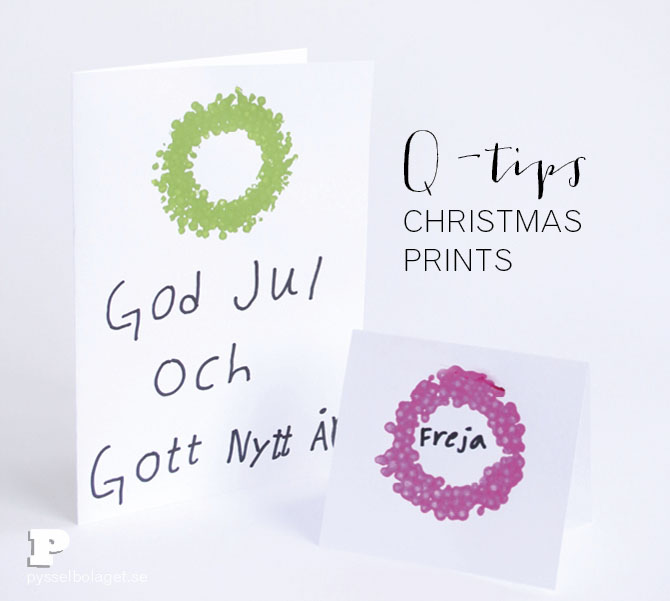 Christmas is a season for crafts, but also a time of year when the days aren't long enough. We're doing our best to show fun crafts, quick enough to squeeze in to the hectic time around Christmas. Inspired by The Crafty Crowand her experiment with Q-tips, we print pretty Christmas- and place cards in todays post.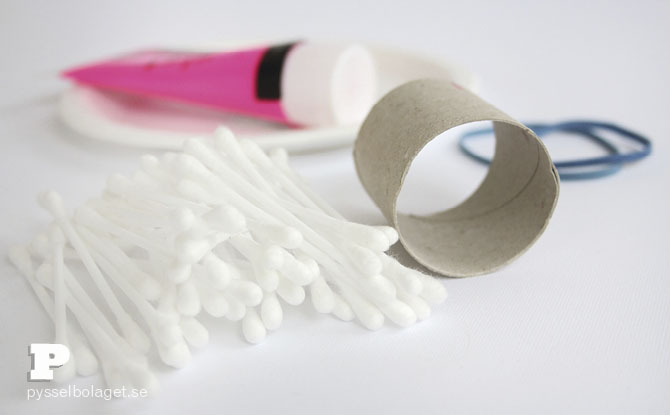 You need a tp roll cut in half, q-tips, two rubber bands and acrylic paint. A paper plate to pour out the color on can be good to have at hand.
1. We begin by attaching a bunch of q-tips around the tp roll. You need to be two to do this, one to hold the tp roll and the q-tips and one to attach the rubber bands. It doesn't matter if the q-tips end up in a mess to begin with. When the rubber bands are on, you can gently adjust the q-tips evenly around the roll. Pour out a some acrylic paint on a paper plate.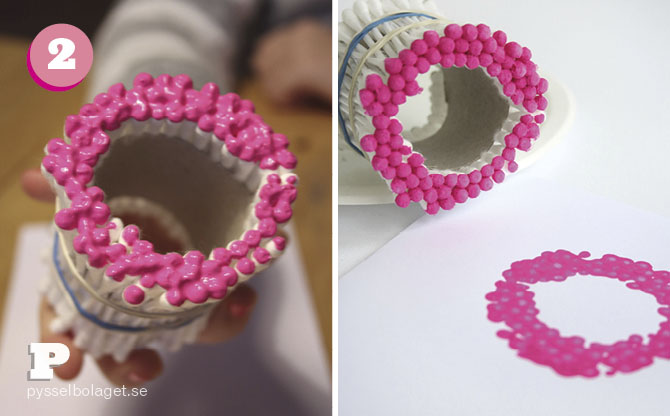 2. Dip the stamp in acrylic paint and start printing! For best result spinn the stamp two or three times on each print. That way the wreath becomes full and pretty. Done!
Printing is fast and is fun. When we want to change the color we turn the stamp up side down and use the other side.
Freja makes this year's Christmas cards in green…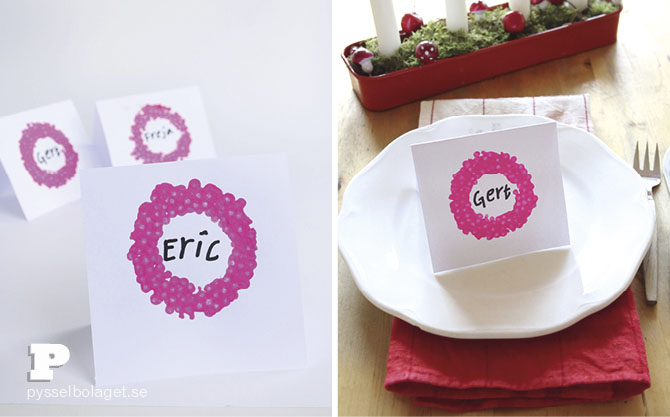 … and place cards in pink to fit our new dip dyed towels.
Christmas- and place cards were quick and easily produced. Visit The Crafty Crow for more Q-tips prints or Hildas Hem, , who is part of our calendar 25 creative day, for more self-made Christmas cards. Also peek into the rest of the creative calendar. More info and a list of all the contributors is available here.