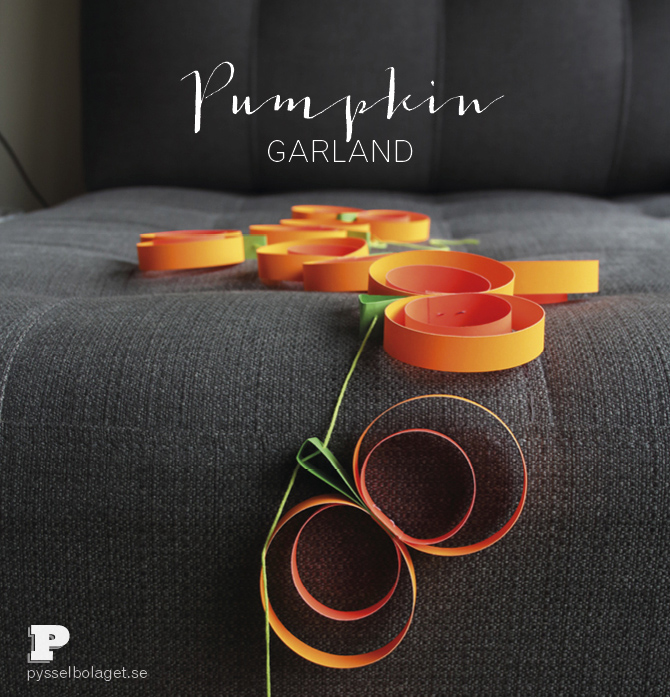 Today we make decorations for Halloween that are easy to make and pretty to put up.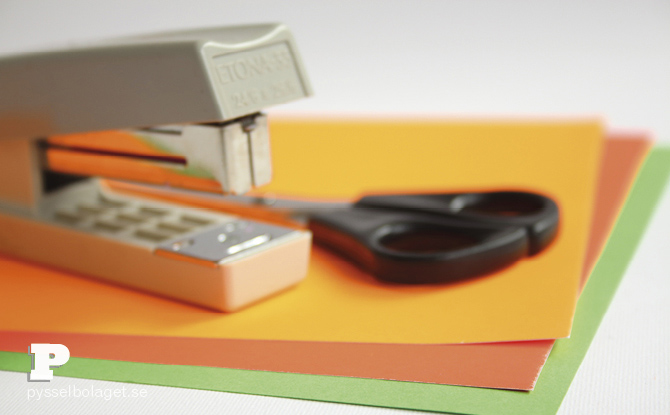 You need solid colored paper, scissors and a stapler. You also need a needle and thread. A paper clip can also be good to have at hand.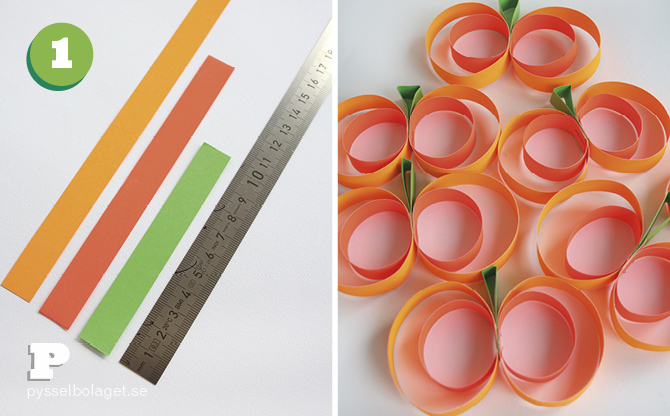 1. Start by cutting long strips of colored paper. Each pumpkin needed two long light strips, two shorter strips and a dark green short strip. Our green stripe is about 10 cm long and 1.5 cm wide, but it doesn't have to be exact.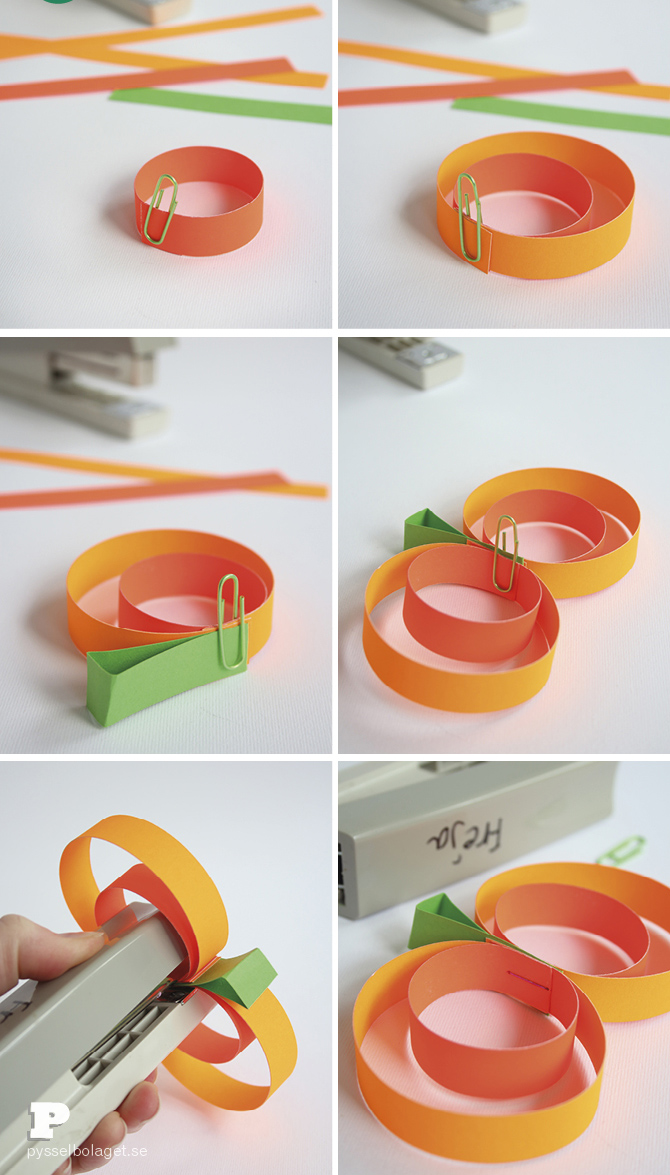 2. Start by making a circle of the dark strip. The ends should be overlapped about 1-2 cm. Add the bright strip on the outside of the dark. The green strip should sit as a stalk in the middle and then add another light and a dark stripe. Staple through all the layers and the first pumpkin is done.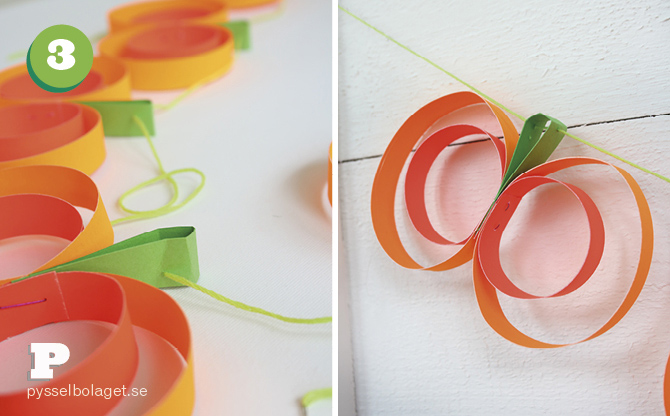 3. String the pumpkins on a thread using a needle and the garland is ready put up. Have a Happy Halloween!