Autumn darkness is creeping in and it's time to set the table for Halloween. Grab some toilet rolls and color and let everyone in the family get their very own napkin ring.
You need toilet rolls, blackboard paint if you want to write everyone's name with chalk in your napkin rings or regular acrylic paint in black and orange, brush, solid colored paper, scissors, glue, eyes and sequins.
1. Start by cutting the toilet roll in half. Then paint both.
2. Cut wings in colored paper and paste on the dry toilet rolls.
3. Add the sequins and eyes. If you used blackboard paint it's time to write everyone's name on the napkin rings.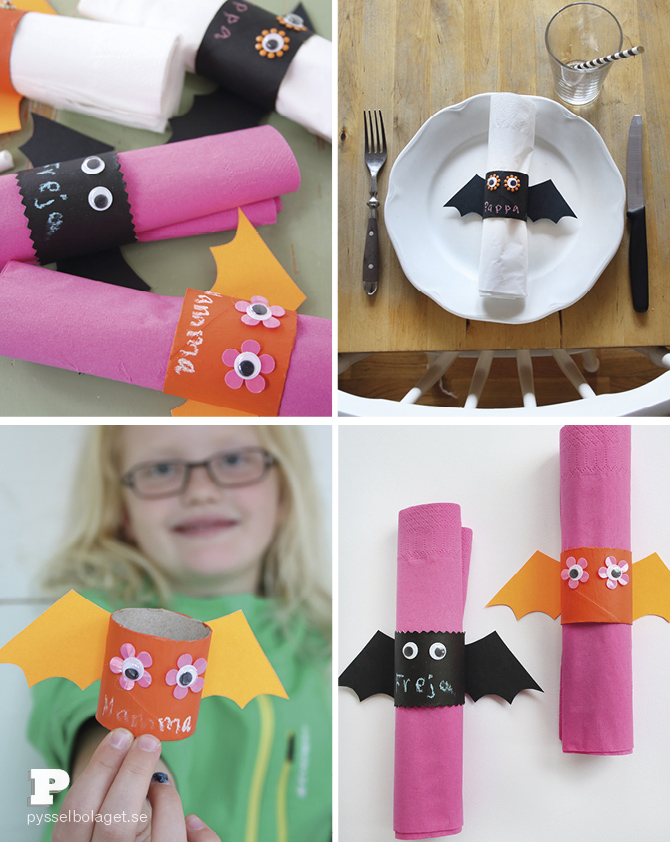 Our napkin rings are done and our table setting starts to take shape. A little darkness, a few candles and a creapy dinner is all that is missing.