It's soon time. Let's make some final quick bat crafts before the Halloween party begins.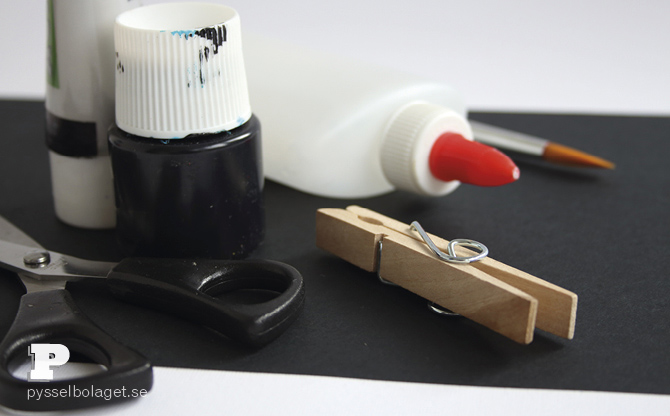 You need clothespins in wood, acrylic paint, scissors, black paper, glue and a brush.
1. Paint the clothespins with acrylic paint. We let our clothespins dry on a toilet paper roll.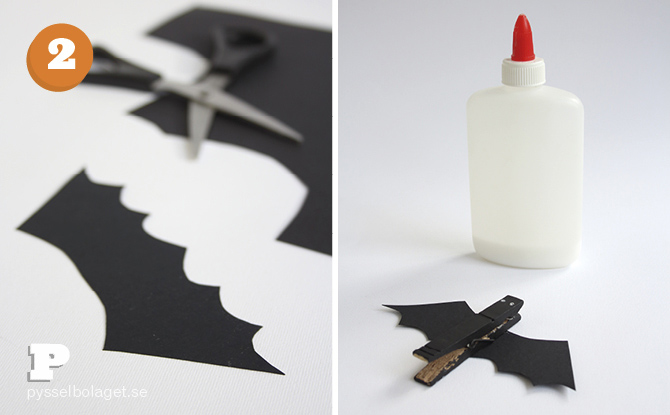 2. While the paint dries, cut wings of colored paper. Paste the wings to the pegs and paint on a pair of eyes.
When the paint and glue is dry, let the bats to move out into the house. Clever, don't you think!