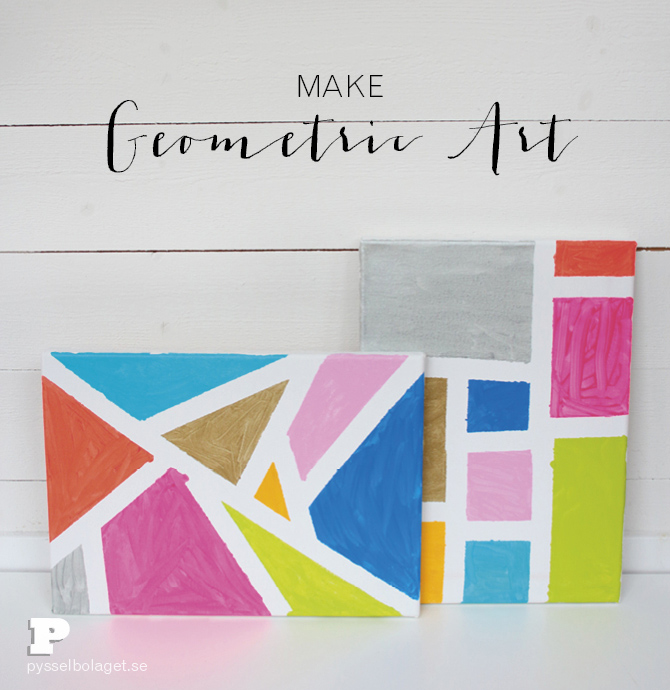 Those of you who follow us know we mostly use things we find at home when crafting, but sometimes, just sometimes, it is wonderful to go shopping for really good art material and pretend to be proper artists. That is what we're today! Inspired by the blog Shop Sweet Things we make art with geometric patterns. Art stylish enough to exhibit.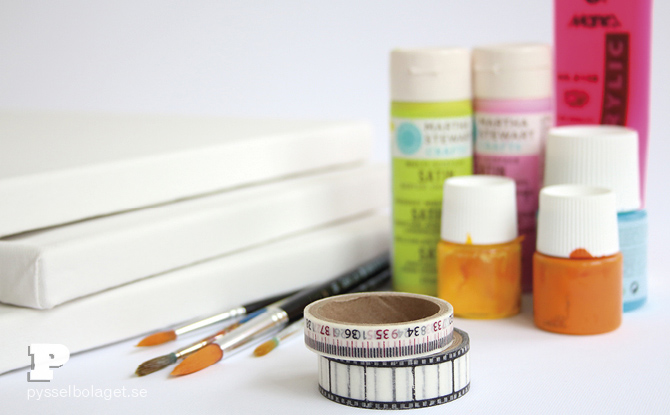 You need canvas, acrylic paint, brushes and masking tape or washi tape.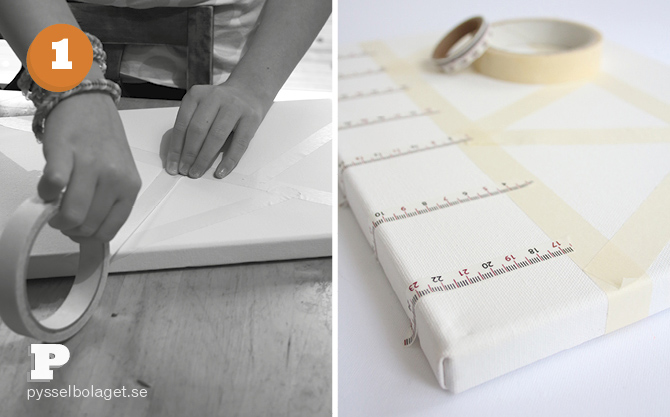 1. First create geometric patterns on the canvas using the tape. Make squares, triangles, stripes and checks. Press the tape down firmly or the paint will bleed when you're painting.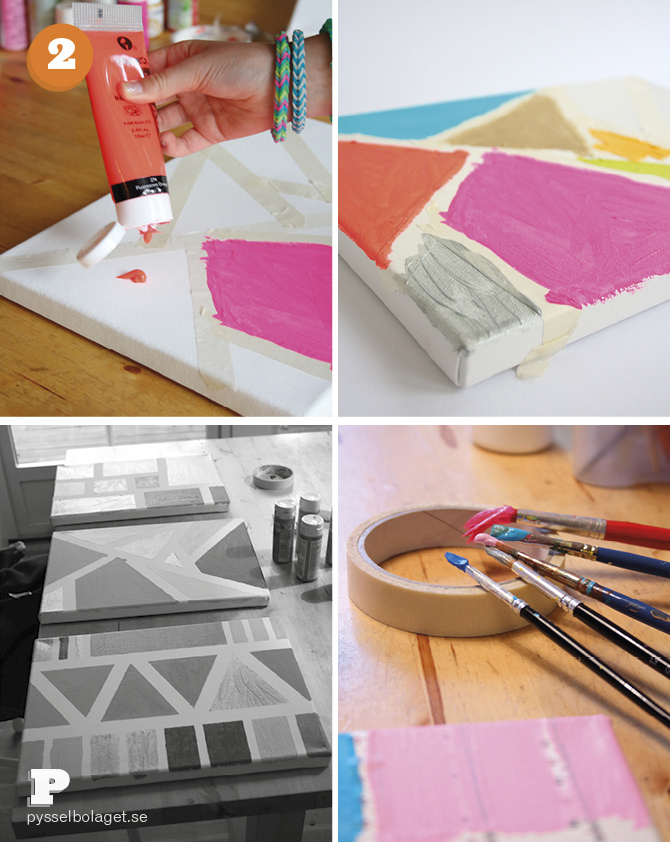 2. Paint the fields in different colors. It doesn't matter if you get paint on the tape, but be careful no to get paint in the next field.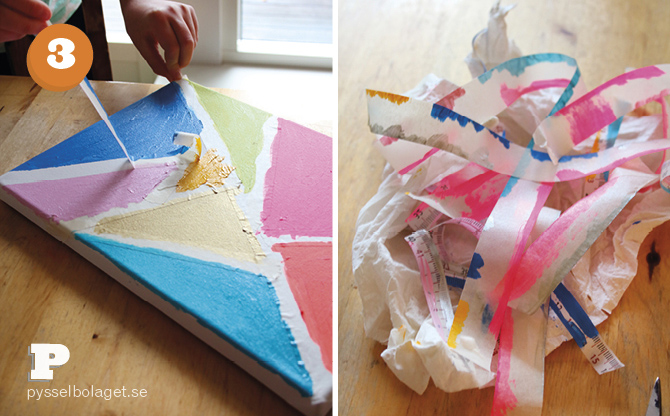 3. When all fields are covered in paint carefully remove the tape. It is of course best to wait until the paint has dried, but we are impatient and willing to take a risk or two.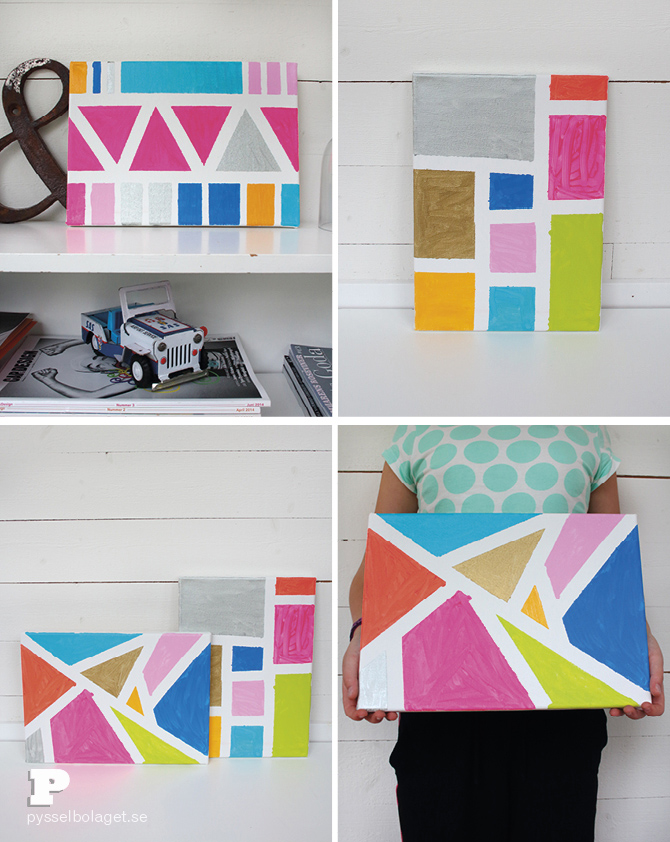 Our artwork is done and we are very satisfied. We now have colorful art on our walls and we feel like artists. Check out the blog Shop Sweet Things for more inspiration!