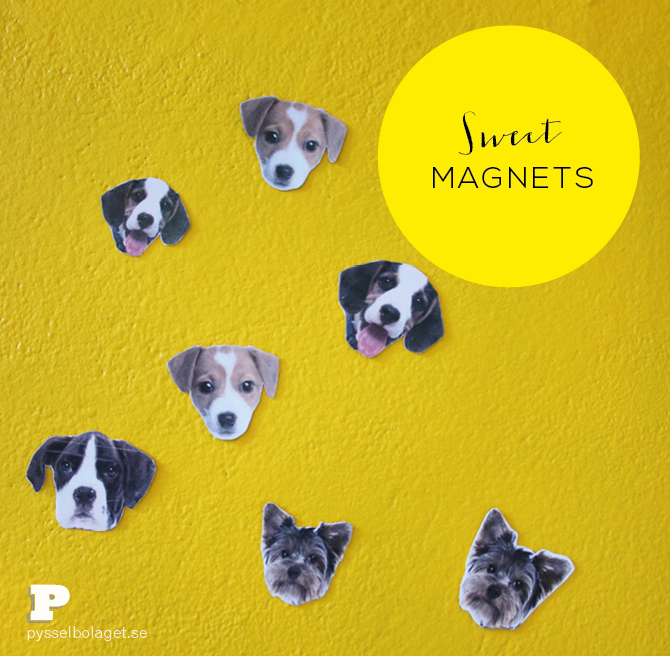 Our magnetic wall needs magnets and we of course want to make our own. The motif is chosen by the little owner of the room.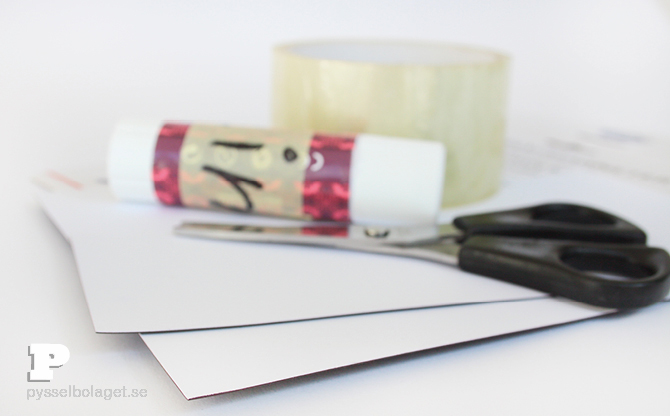 We used magnet sheets purchased at a hobby store, scissors, glue and wide transparent packing tape.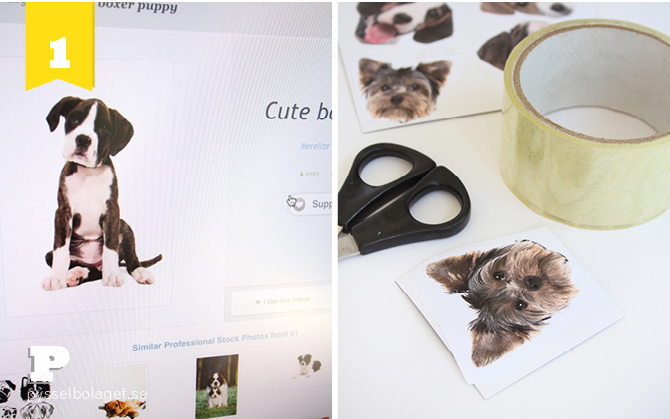 1. We start by looking for images on the internet. There are numerous web sites that offer images free to download for private use. You can also use pictures from magazines and old books. Paste the images on the magnetic sheets and cut the sheets into pieces.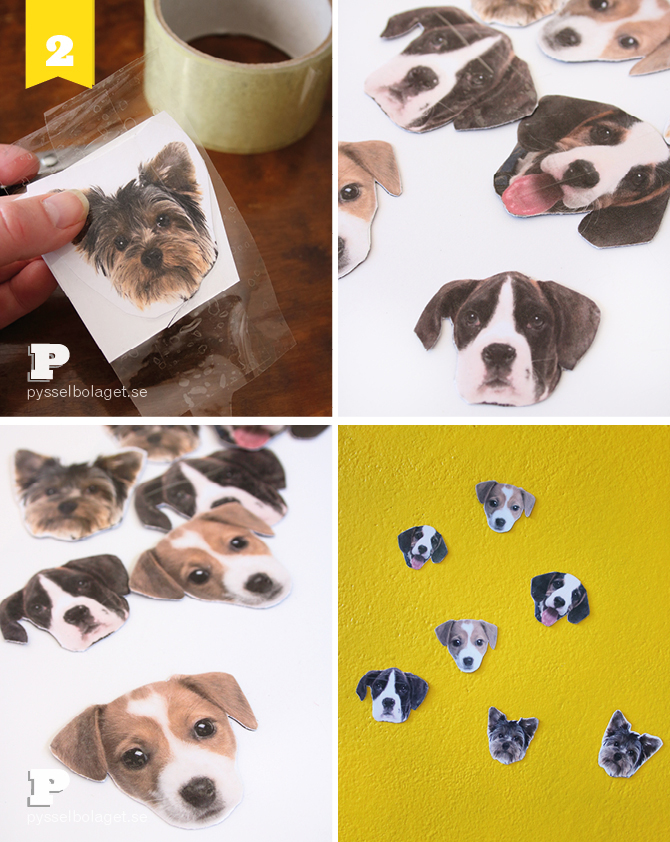 2. To make the images last the loving treatment that only a 1.5 year old can give, we tape over the images with packing tape. The tape will work as a varnish over the images. Then trim the images and the magnets are done.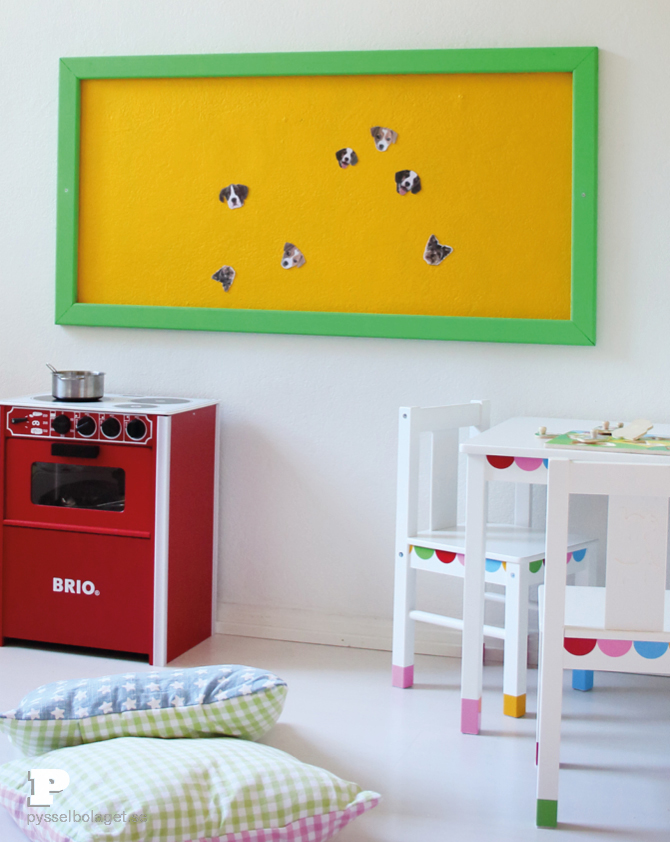 Our sweet magnets are ready to be put in use! Also check out our posts Kids Table Makeover and Super Easy Pillow Covers.