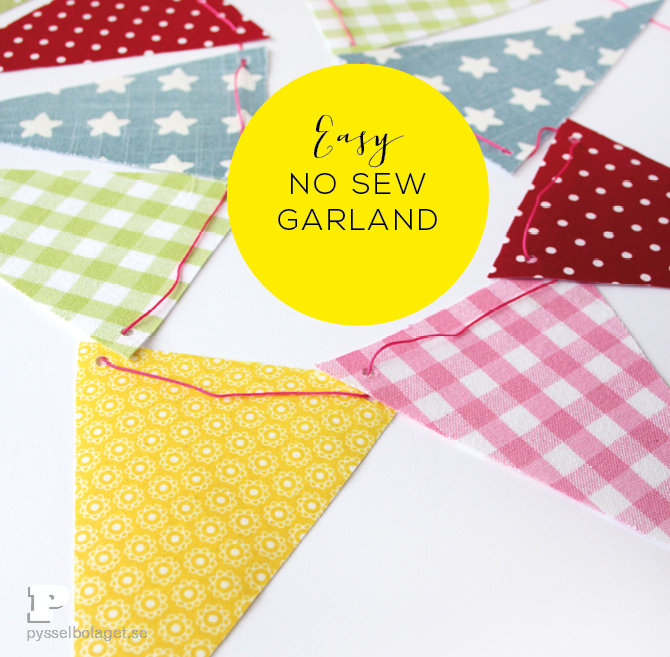 Making a garland is an easy way to brighten up a room. Today we make simple garland of fabric, without using the sewing machine.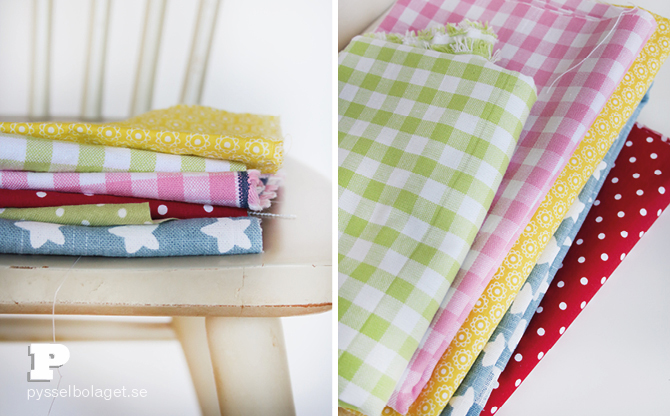 We use pretty cotton fabrics, fusible interfacing, scissors, a pencil, a piece of cardboard and a string. We also used a hole punch, but you can cut small holes by hand.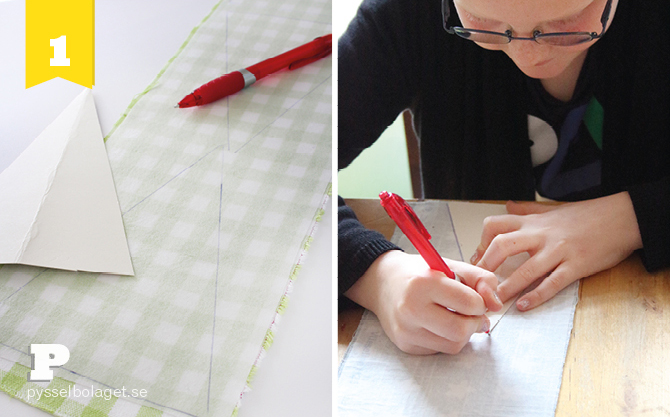 1. First we made a pennant template in cardboard. Our pennants are about 12×16 cm. To prevent the edges of the fabric from unraveling we iron on fusible interfacing on the back of the fabrics. Smart, don't you think. We then draw out the pennants on the fabrics using the template and cut them out.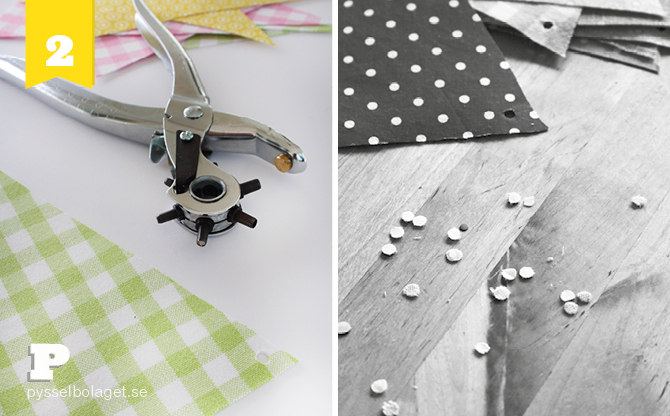 2. When all the pennants are cut out we make two small holes in each pennant for the string.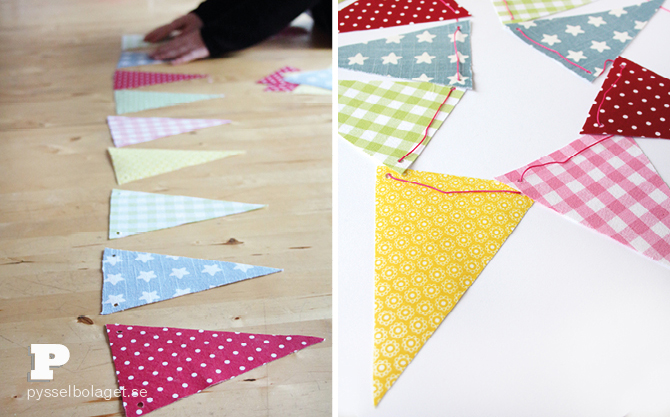 Finally, we lay out the pennants in a neat order and thread the string through the holes. Easy peacy!