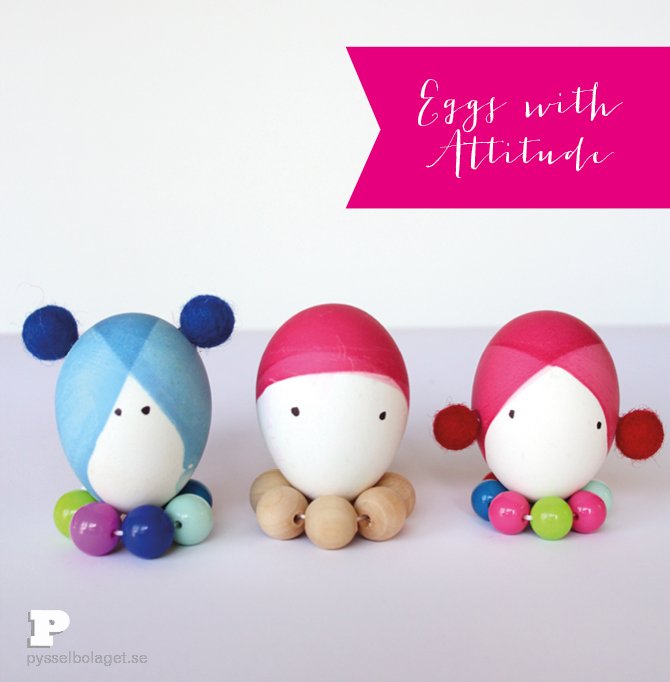 In our family we like to paint and dye eggs for Easter. Last year we dipped and dyed our eggs inspired by the blog Oh Joy! This year we made our own version and ended up with eggs with attitude!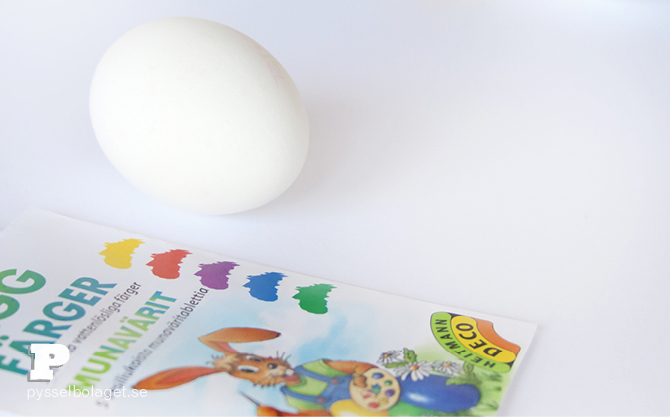 You need boiled eggs and egg dye or food coloring.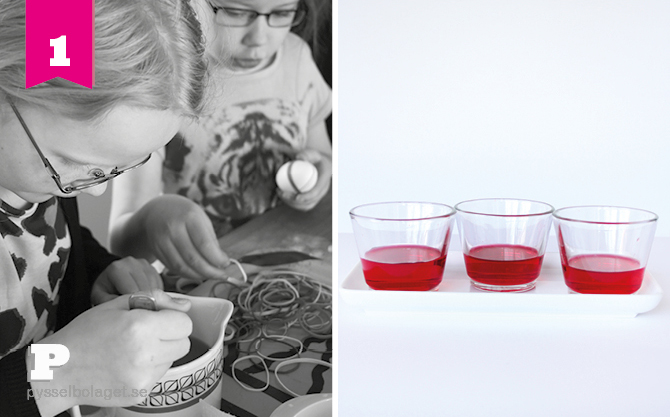 1. We use a color that is sold in our local grocery store. It is mixed into water and vinegar. Mix the paint and pour it into small glasses or cups. It is easy to misjudge the amount of color needed. We managed to overflow our glass a couple of times when we put our eggs in. You can test with a water in the glass first, just to see how much color is needed.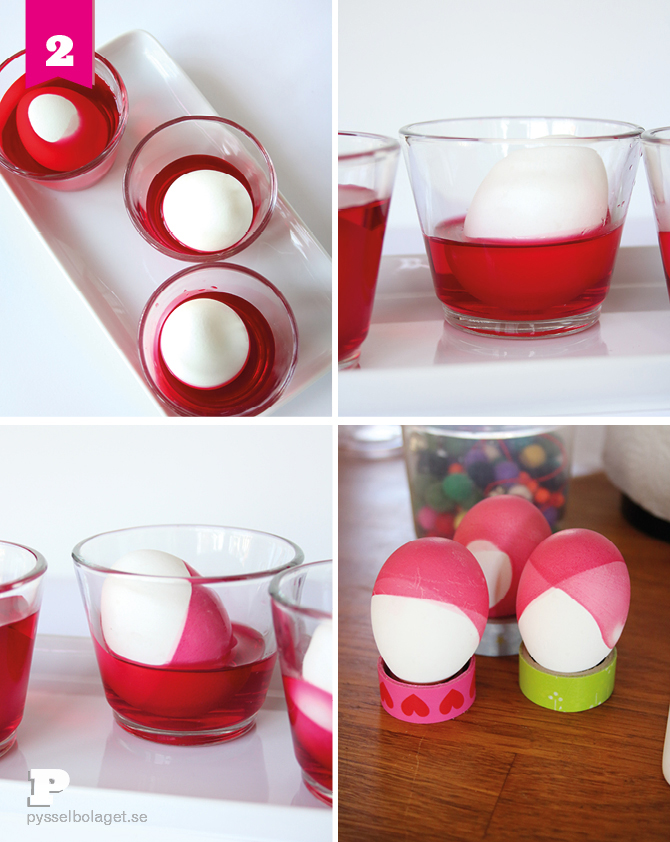 2. Dip in eggs in the color and leave them in according to the instructions on your color. We placed the eggs a little at the side to get a skewed color line. When time is up, we turn the eggs over to get a new color line. We moved the eggs in different ways to get different lines. We like them all!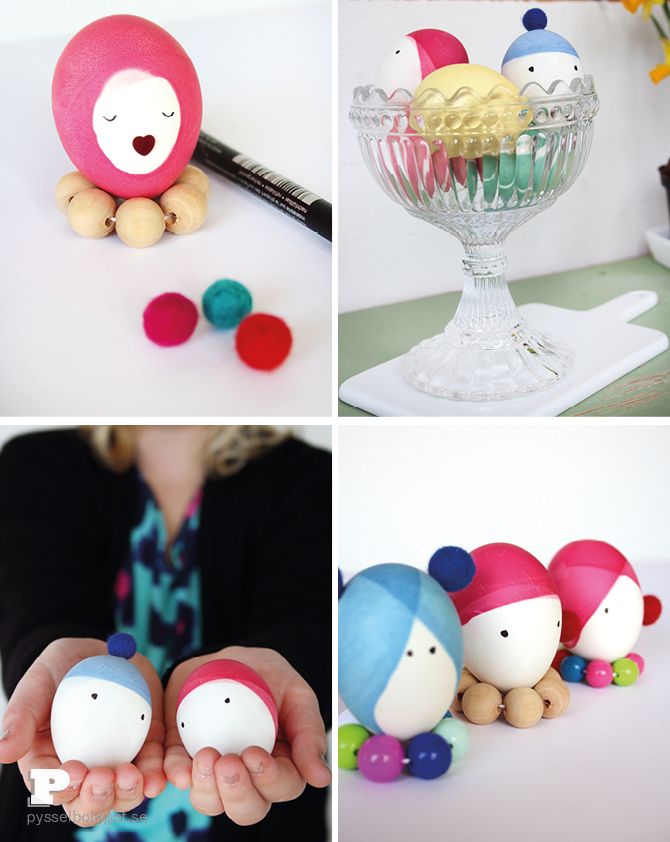 With a pencil and some wool beads the eggs were turned into personalities. Some appear to have hair, others hats.
With egg cups made ​​of beads, our eggs also got their own necklace. We wish you all a Happy Easter!