I hope you haven't grown tired of our map party theme yet! Since some in this family find it hard to breath with flowers in the house, we decorated the party table with pinwheels instead. Today we show you how to make them.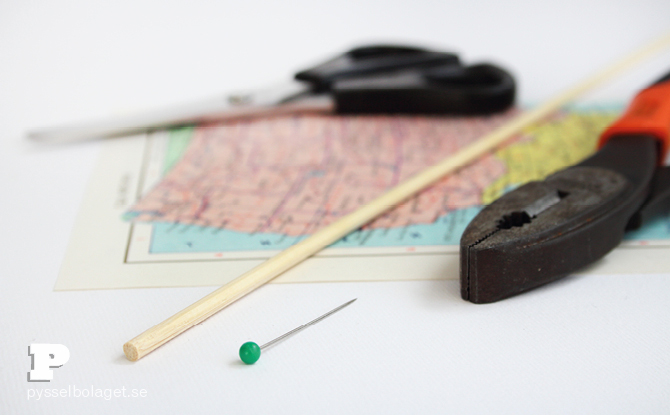 You need maps, barbecue stick, scissors, a pin and a pair of pliers.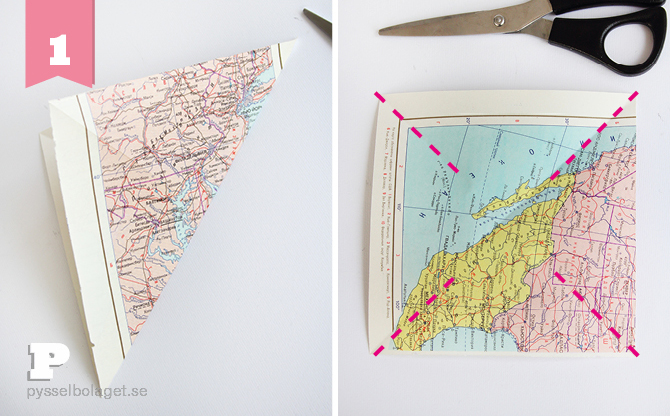 1. Cut a square out of the map. Our square is 13×13 cm. Then fold the square from corner to corner to make a triangle. Unfold and do the same thing the other way. Unfold again and you now have a square with a cross in. Cut in from corner each half-way towards the middle.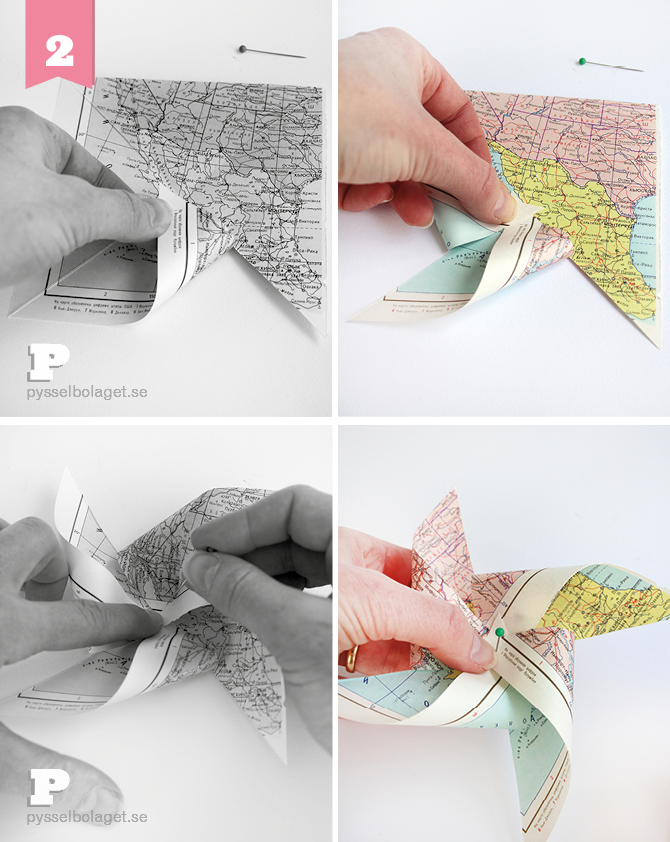 2. Gently bend the corners toward the center, one at a time , without folding paper, and attach them with the pin.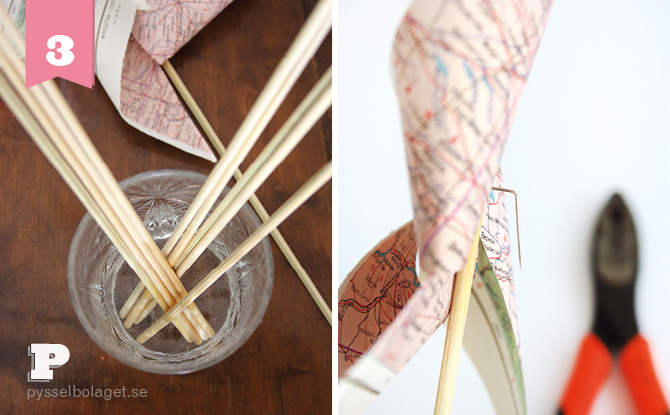 3. Let the barbecue sticks soak in water to make them soft and then press the pin through the stick. Fold down the needle to the back of the stick using pliers. You can also rap a tape over the bent needle to make sure no one get hurt.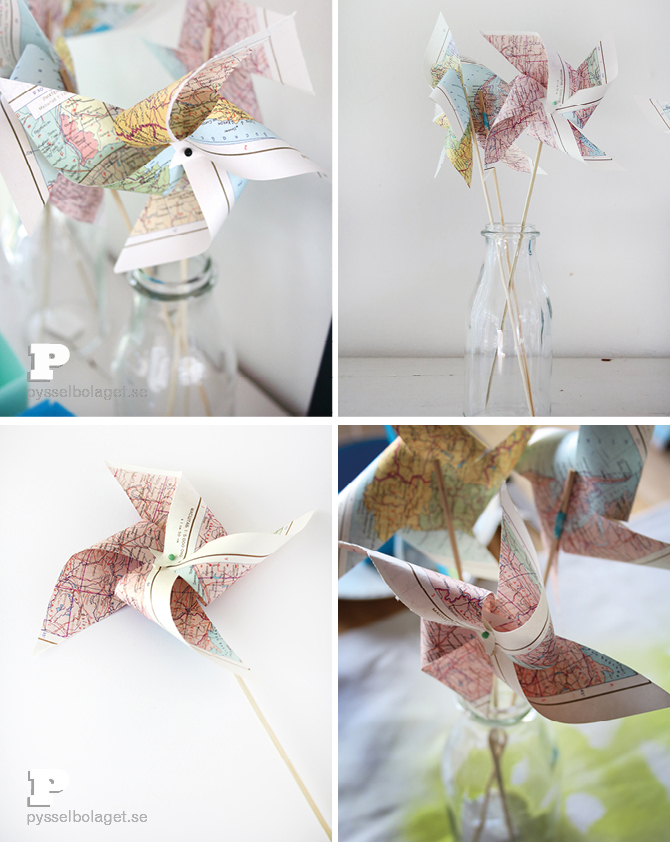 Our pinwheels are done and will decorate the party table instead of flowers.

Want to see the other stuff we made with maps? Check out our napkin rings, popcorn boxes, lanterns and invitations.