Att hjälpa sina gäster hålla reda på sina glas på en fest har blivit mer och mer populärt. Vi vill inte vara sämre! Här kommer vår variant på vinglasmarkörer. / It's become more and more popular to find ways to help guests keep track of their wine glasses at partys. We'd like to join the club! Here is our version of wine glass charms.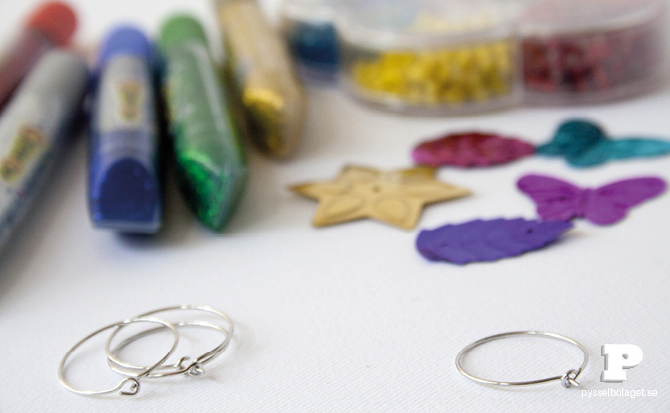 Vi har använt stora paljetter, glitterlim, små pärlor och creolringar. Creolringarna finns på smyckeavdelningen i hobbyaffärer. / We have used large sequins, glitter glue, small beads and creole rings. Creole rings can be found in the jewelry section in craft stores.
1. Så här gjorde vi. Freja dekorerade paljetterna med glitterlim. Några fick bokstäver och andra fick mönster. / This is what we did, Freja decorated the sequins with glitter glue. She made letters and patterns.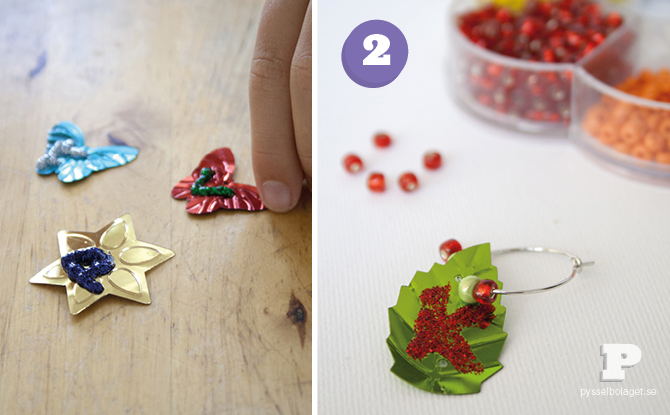 2. När paljetterna torkat hängde vi på dem på creolringarna tillsammans med små pärlor. Klart! / When the sequins had dried we hung them on the creole rings along with small beads. Done!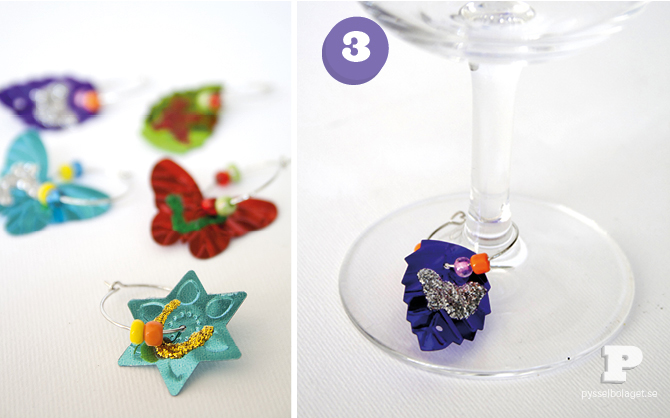 3. Alla gäster får en egen paljett på sitt glas, både barn och vuxen. Glitterlimmet sitter inte permanent, det trillar av efter en stund. Markörerna kan därför med fördel dekoreras om till nästa fest! / The guests get their own sequin decorated glass, both children and adults. Glitter glue is not permanent, it falls off after a while. The charms can therefore be decorated again for the next party!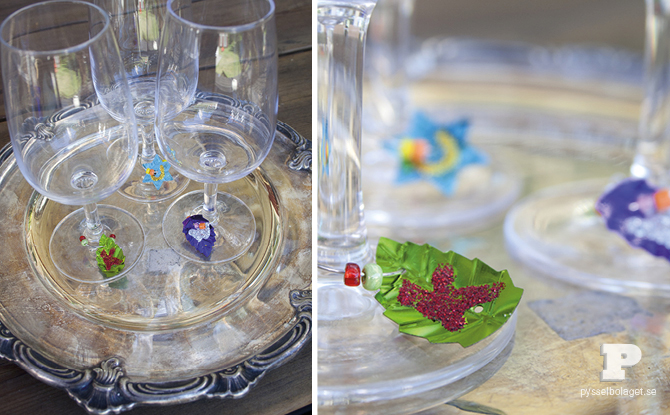 Festen kan börja! / Let the party begin!