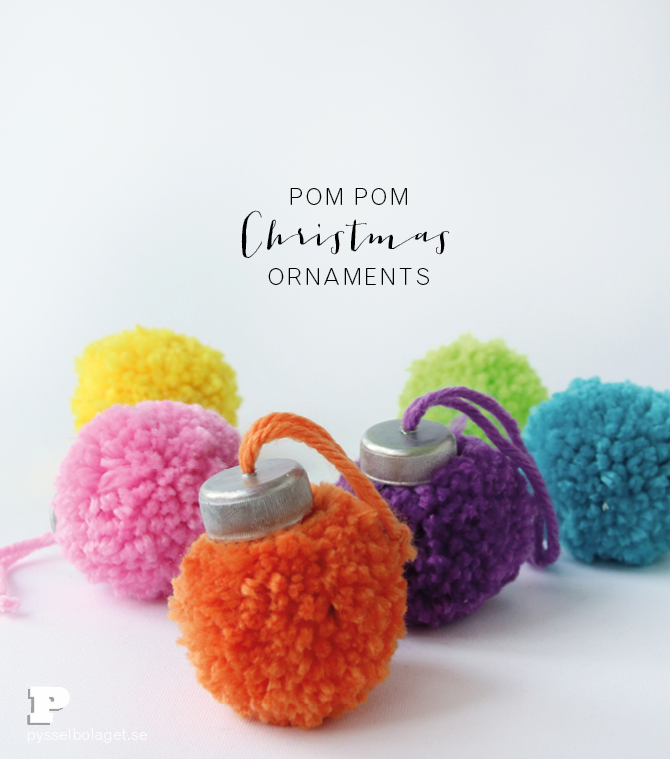 When I and Gina was at Skansen the other night, we learned that the first Swedish Christmas trees were dressed with edible decorations. It was dried fruit, small red apples and nuts. This year, we will dress our tree with folded paper decorations and lots of color. Today we turn simple pom poms into Christmas Ornaments.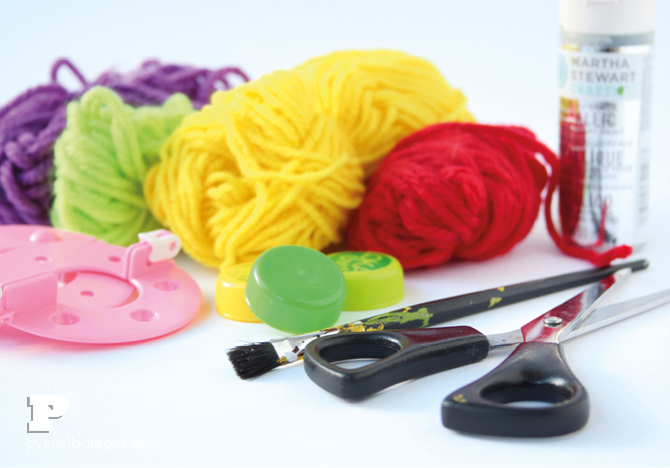 You need yarn, a Pom Pom Maker, scissors, plastic lids from for example PET bottles, acrylic paint and a paintbrush.
Make pom poms in bright colors. Here you can see how to make a pom pom using a Pom Pom Maker. You can also make yarn balls in the traditional way. Find out how to here. Let the string you tie the pom pom with be long.
Paint the plastic lid with acrylic paint and let dry. Make a hole in the center of the lid and thread the string from the pom pom through the hole. Tie the string to form a loop and the Christmas ornaments is ready to hang in the tree!
Pom Pom ornaments are not only nice to look at, they are also very durable! It will be a colorful Christmas this year.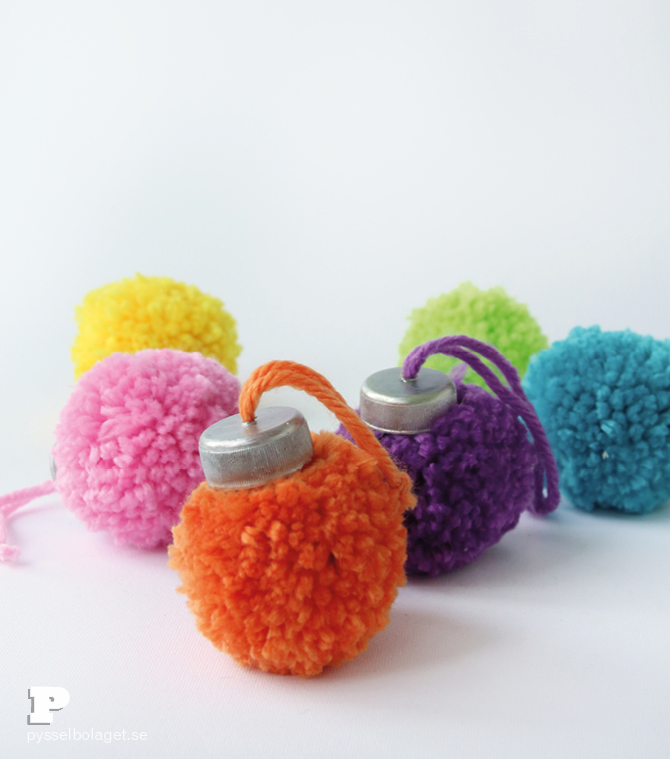 On Sunday we're hosting the Creative Collectives advent calendar. Welcome back to check it out!