It's a new year and we look forward to share new easy craft with you! You can do exactly as we do or be inspired to make your own designs. Today we make easy and sweet necklaces using wooden beads and acrylic paint.
 You need wooden beads in two different sizes, acrylic paint, brushes and ribbon or string to thread the beads on. We also used a black permanent marker to paint the eyes with and a colorful bead with a small hole.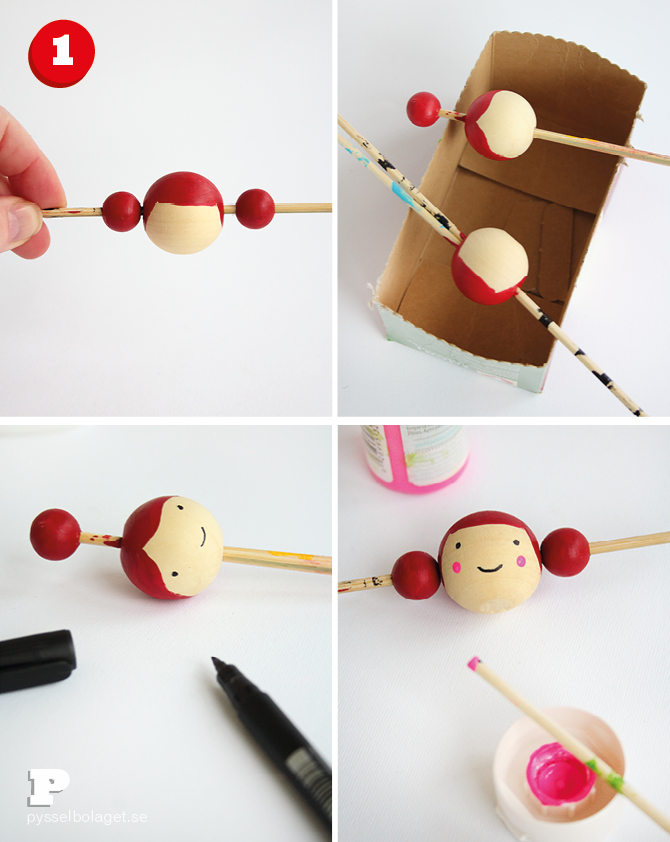 1. We have painted the beads in two different ways. On the first we placed hole of the beads horizontally. That way the doll can get neat little pigtails on either side of the head. On the other one the holes is placed vertically and the doll gets a knot at the top of the head. We use barbecue sticks to thread the beads on when we paint. Hair, eyes and cheeks painted with acrylic paint and/or waterproof pens.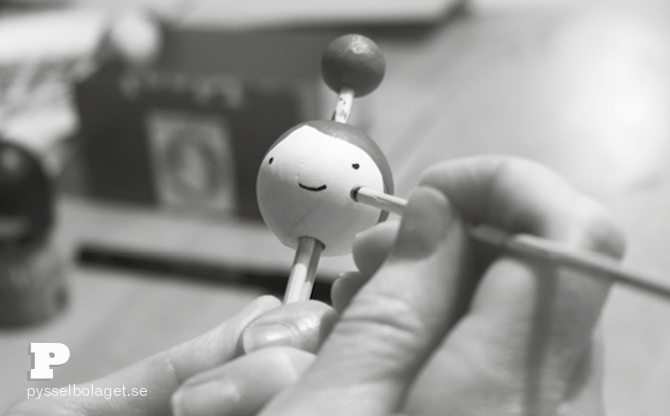 Print round and even cheeks using the flat side of a barbecue stick.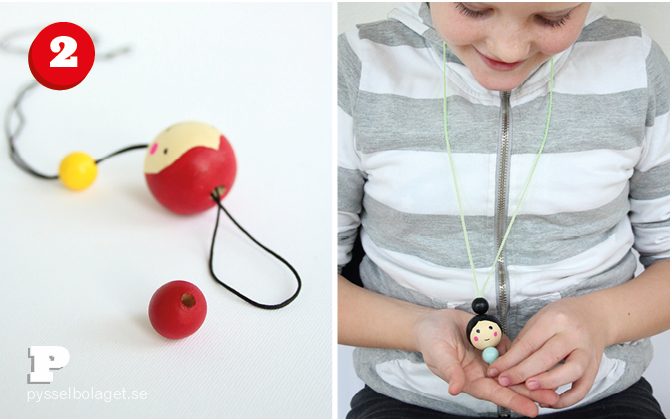 2. Let the paint dry and then thread them on to ribbons or strings. The large wooden beads have big holes. To prevent the beads from falling off from the the necklace with the holes vertically we had add a colorful bead with a small hole to it.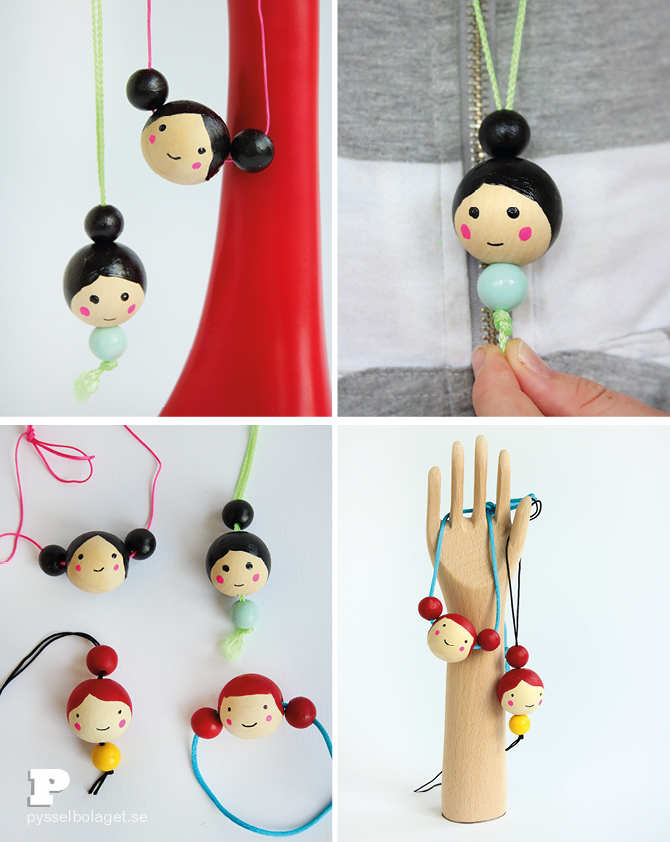 The necklaces are easy to make and can be varied endlessly. Believe us – these are just some of the necklaces we made! Let everyone gets their own, with their own eye- and hair color.