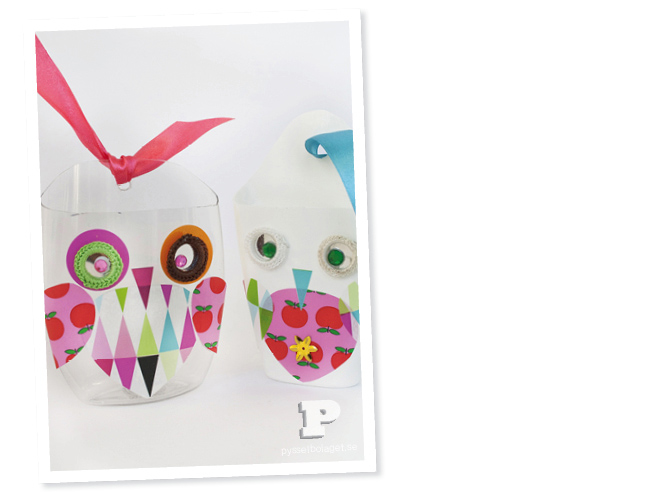 Av gamla plastförpackningar kan man göra så mycket roligt. Idag gör vi ugglor av återvunna tvål- och schampoflaskor.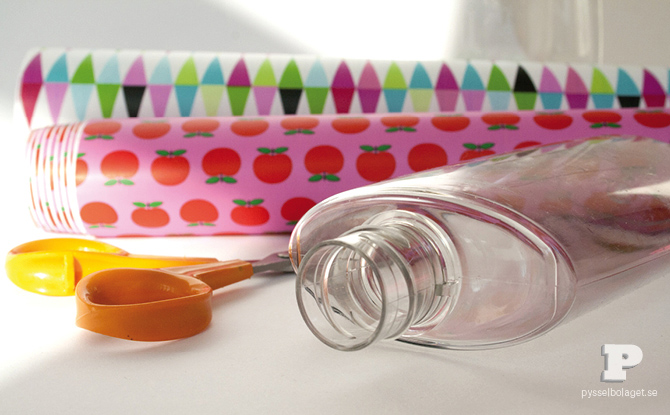 Ni behöver väl rengjorda plastflaskor, sax och dekorationsmaterial.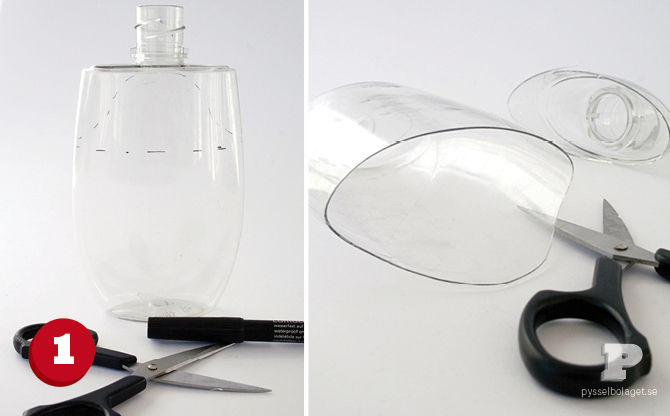 1. Börja med att klippa till flaskan i den form ni vill ha. Vi har låtit bakkanten vara lite längre och gjort ett hål i den så man kan hänga upp flaskorna när de är klara.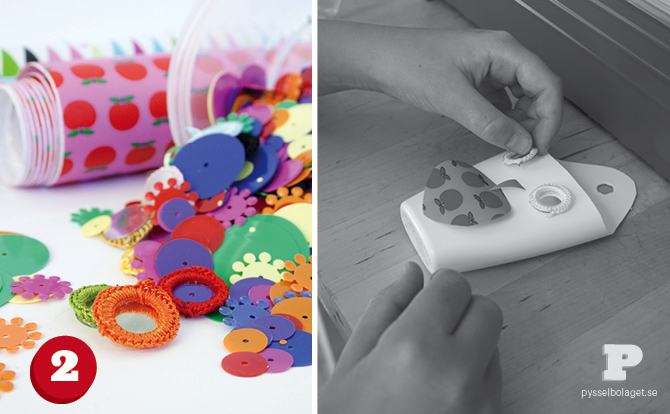 2. Dags att dekorera. Vi dekorerar idag med hyllpapper från TGR, och paljetter och små speglar från Creativ Company.
3. Ibland är det skönt att ha en skiss att gå efter. Skisserna behöver inte vara fina men det är bra att ha koll på i vilken ordning sakerna ska på plats.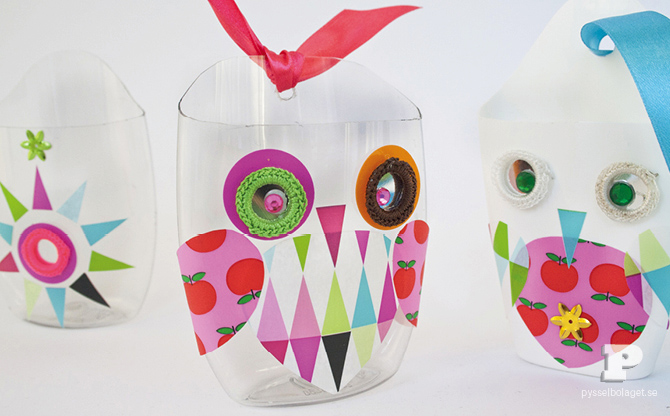 Våra små ugglor är klara och redo fyllas med gummisnoddar, tandborstar och annat som ligger och skräpar.
Old plastic container is exelent craft materil. Today we're making owls from recycled soap and shampoo bottles.
You need squeaky clean plastic bottles, scissors and thing to decorate with.
1. Start by cutting the bottle in the shape you want. We have left the rear end a little longer and made a hole in it. That way it can be hang when it's ready.
2. Time to decorate. Today we use shelf paper from TGR, and sequins and small mirrors from Creativ Company to decorate with.
3. Sometimes it's nice to have a sketch to go by. The sketches doesn't have be fancy but it can help you keep track of your design.
Our tiny owls are done and ready to be filled with rubber bands, toothbrushes and other things lying around.