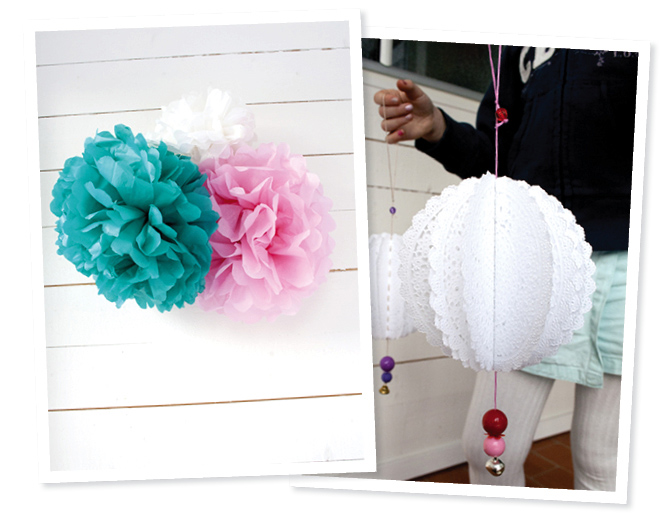 A party need decorating. Check out our two variants of the "pom poms".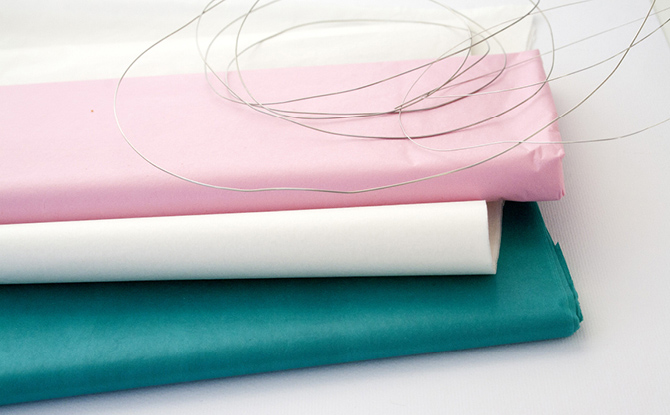 For a classic pom pom you need tissue paper, scissors and thin wire.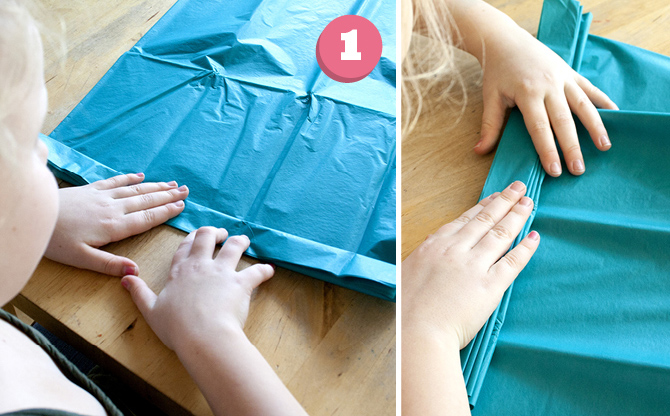 1. Take five major tissue paper and fold them in half. Week paper from the short side in the same way as you would on a cracker. Do not make the folds of broad, then it becomes difficult to unwrap it later. If you want a tighter ball can take more paper, but it is also more difficult to work with.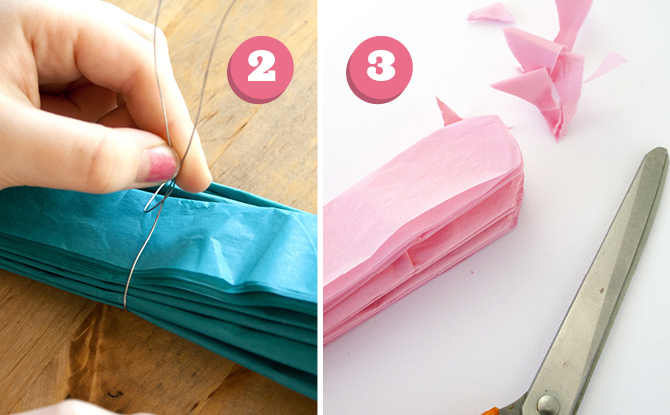 2nd Wrap a thin wire around the middle ... 3 ... and cut the edges. We rounded our but you might as well make them pointy.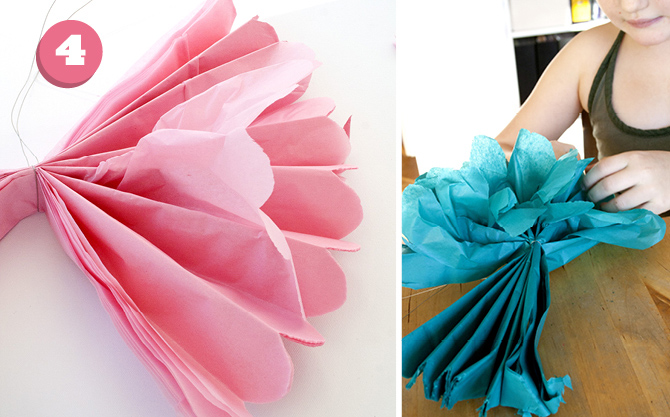 4. Start now gently separate the paper layers, one at a time. One must be very careful. Tissue break easily. Continue until you have a ball.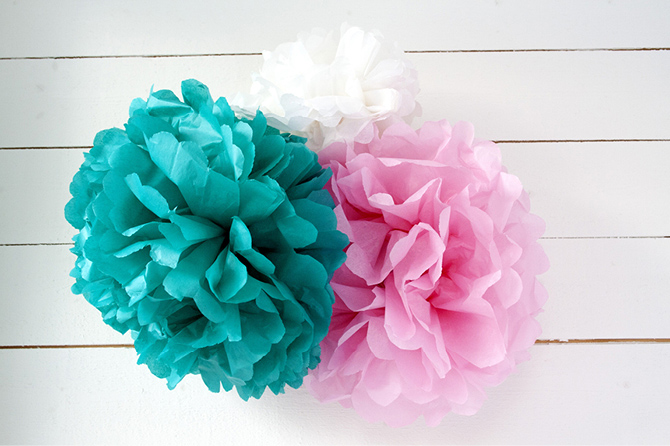 Our balls were not quite round but it does not so much. We bundled them together and hung them up!
For this, a little simpler version, you need small cake paper, yarn, needle and beads for decoration.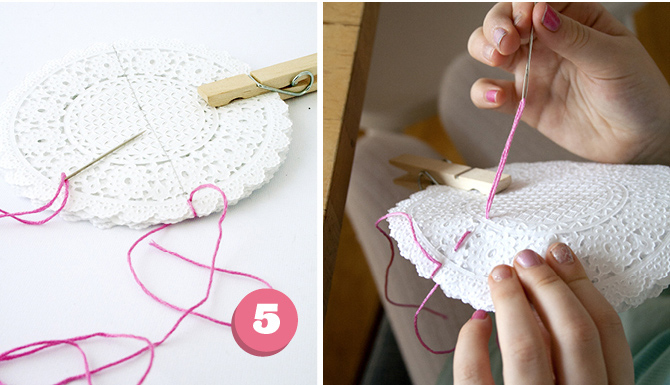 5th Add together 10 to 12 pie sheet of paper and draw a line down the middle. Then sew a straight seam across the line. We used a clothespin to hold the sheets together while we sewed.
6. Fold up the last pages one at a time and you have a nice round ball!
Craft Company

That tweaking is fun but it can sometimes cumbersome to figure out what to do. This page will Crafts Company regularly provide you with inspiring, fun and not too difficult puzzles. Crafts Company is comprised of Freya, who is 9 years old, and Freya's mother Karin, who is in his prime.

Many parents like to do crafts with theirchildren but They find it hard to know where to start. Our aim is to show fun and easy crafts for parents and kids That does not Require too much knowledge, equipment or time. We are Freya, 8 years old, and Freya's mum Karin.