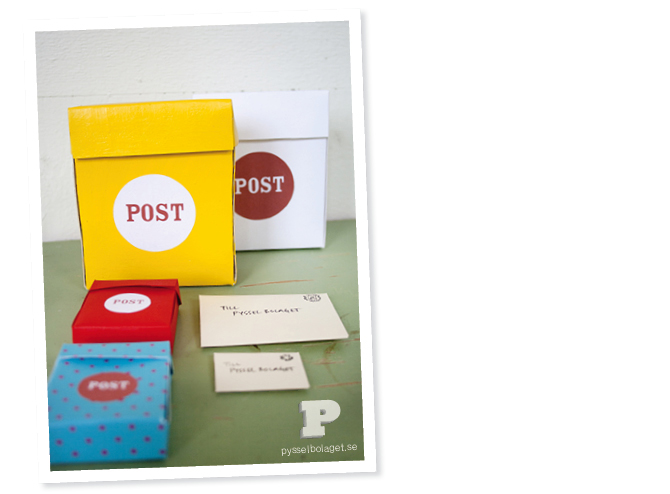 Alla gillar att få brev men alla har inte en egen brevlåda. Det ska vi råda bot på idag. Till och med dockskåpet ska få sig en låda. Häng med!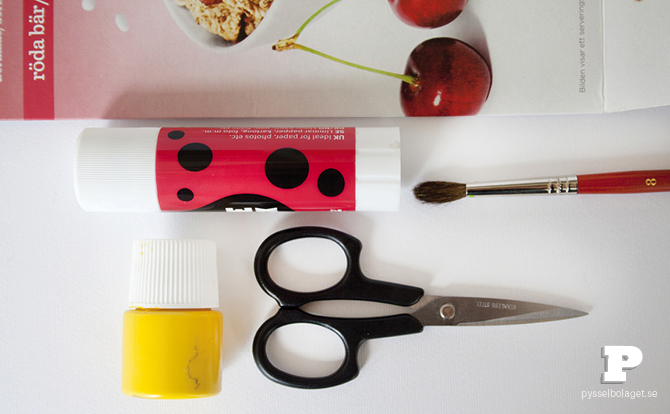 Ni behöver tunn kartong, vi har använt gamla flingförpackningar, sax, klister, hobbyfärg och pensel. Ni behöver mallar till brevlådorna. Dessa finns här.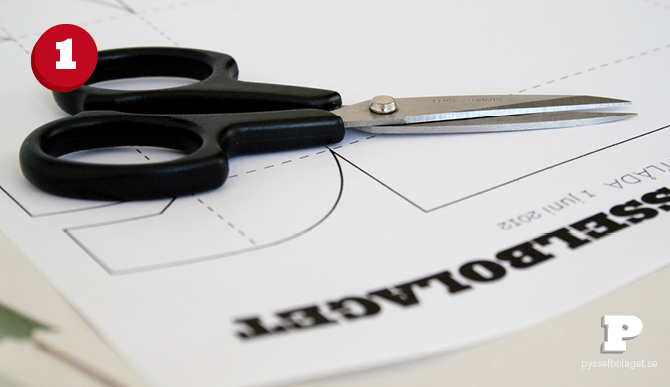 1. Börja med att skriva ut mallen, den stora lådans mall finns på sidan 1 i pdfen. Klipp ut mallen och rita av den på kartongen.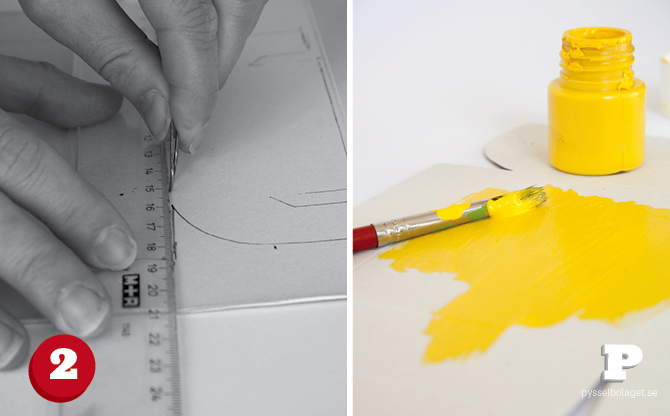 2. För att kartongen ska bli lättare att vika kan man dra över viklinjerna med något smalt men trubbigt. Vi har använt ett gem och vi drar över den sida på kartongen som ska bli utsida. Använd inga vassa föremål, kartongen ska inte rispas utan bigas. Klipp sen ut och måla brevlådan.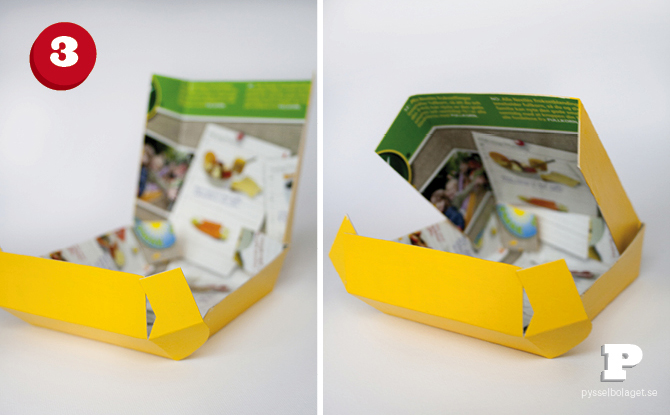 3. När lådan är torr viker ni försiktigt alla kanter och klistrar ihop dem.
Den stora lådan är klar. De små lådorna, som finns på sidan 2 i pdfen, är gjorda i kraftigt papper, inte kartong.
Vi har också lagt ut mallar till kuverten, de finns på sidan 2 i pdfen. Dags att skriva brev …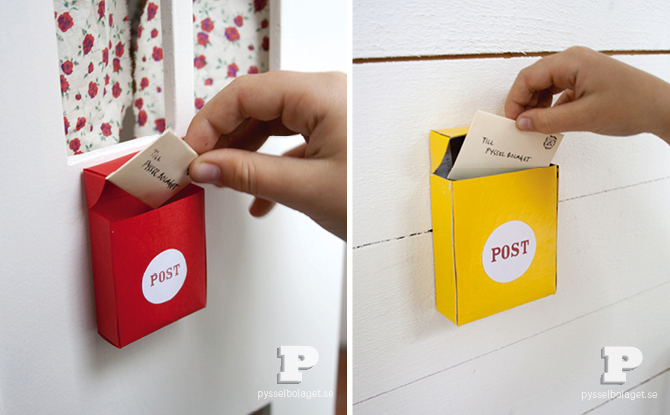 … och posta.
Dockskåpet har fått post! Det är visst en bra brevdag idag!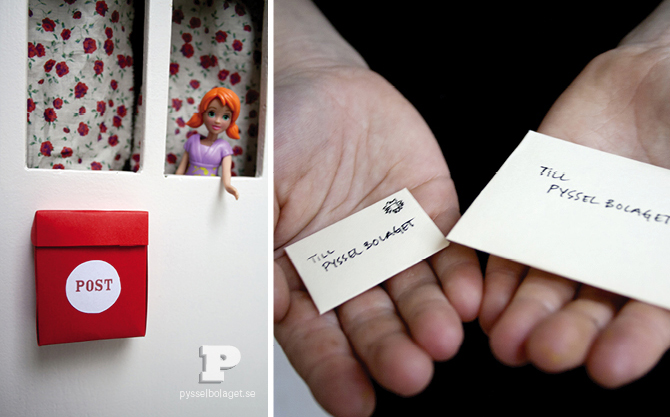 Pysselbolaget

Att pyssla är roligt men det kan ibland var bökigt att komma på vad man ska göra. På den här sidan kommer Pysselbolaget regelbundet förse er med inspirerande, roliga och inte allt för svåra pyssel. Pysselbolaget består av Freja, som är 9 år, och Frejas mamma Karin, som är i sina bästa år.

Many parents like to do crafts with their children but they find it hard to know where to start. Our aim is to show fun and easy crafts for parents and kids that doesn't require too much knowledge, equipment or time. We are Freja, 8 years old, and Frejas mom Karin.