Remember the cork rabbits we made with Willowday a few years ago? We're still very fond of them. This year they will be joined by Easter Chicks, also made of corks.
You need corks, acrylic paint, brush, feathers and glue.
First we paint the corks with yellow acrylic paint. Our corks need two coats of paint to be completely yellow.
When the paint has dried, we add beak and eyes. We use the end of a barbecue stick as a stamp to make the eyes.
Cut the top of a feather and glue it on the cork.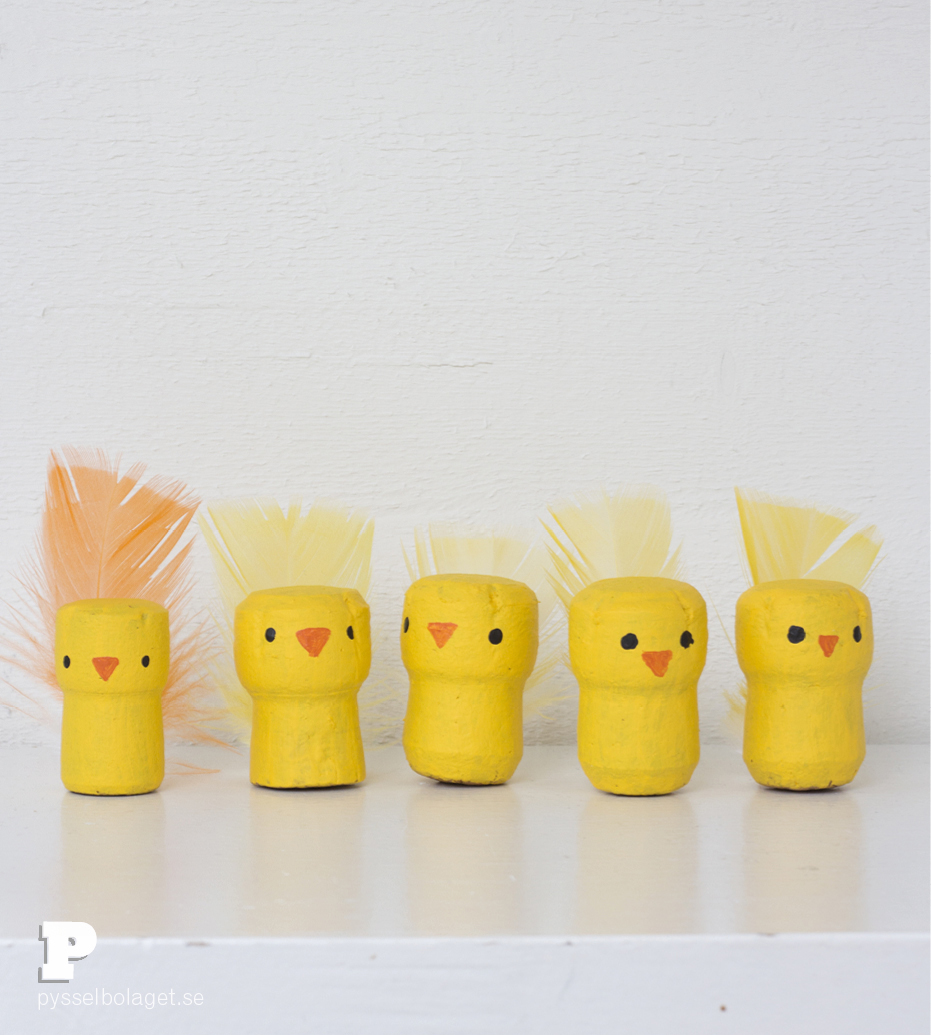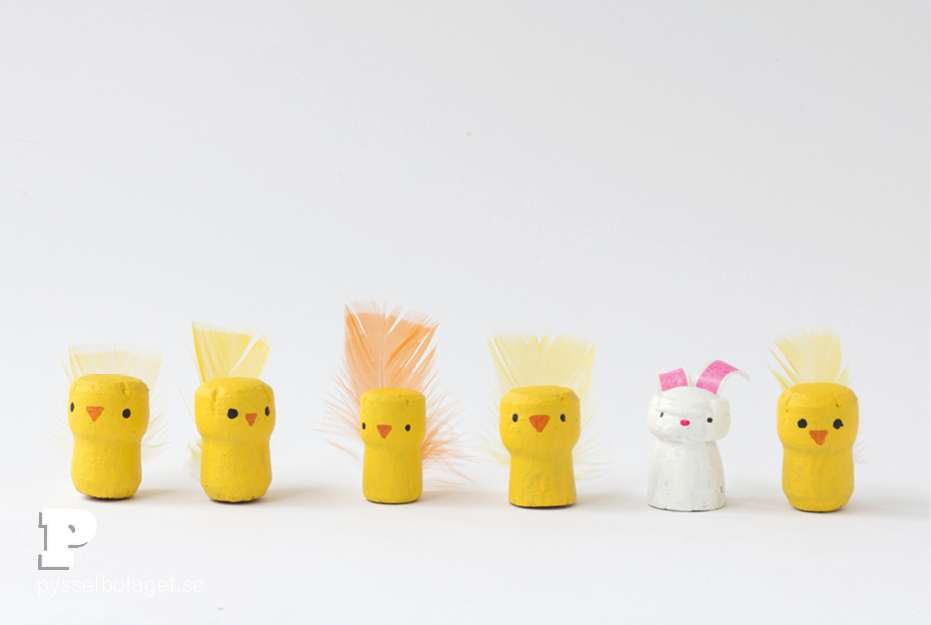 Our group chicks are done and ready to team up with their bunny friends. Cork is a fun and easy material to work with. It is also something that many of us have at home.
If you're looking for more fun cork projects I suggest a visit to MollyMoo and BonBonBreak.
Följ oss på Bloglovin' så missar ni inte ett enda inlägg!